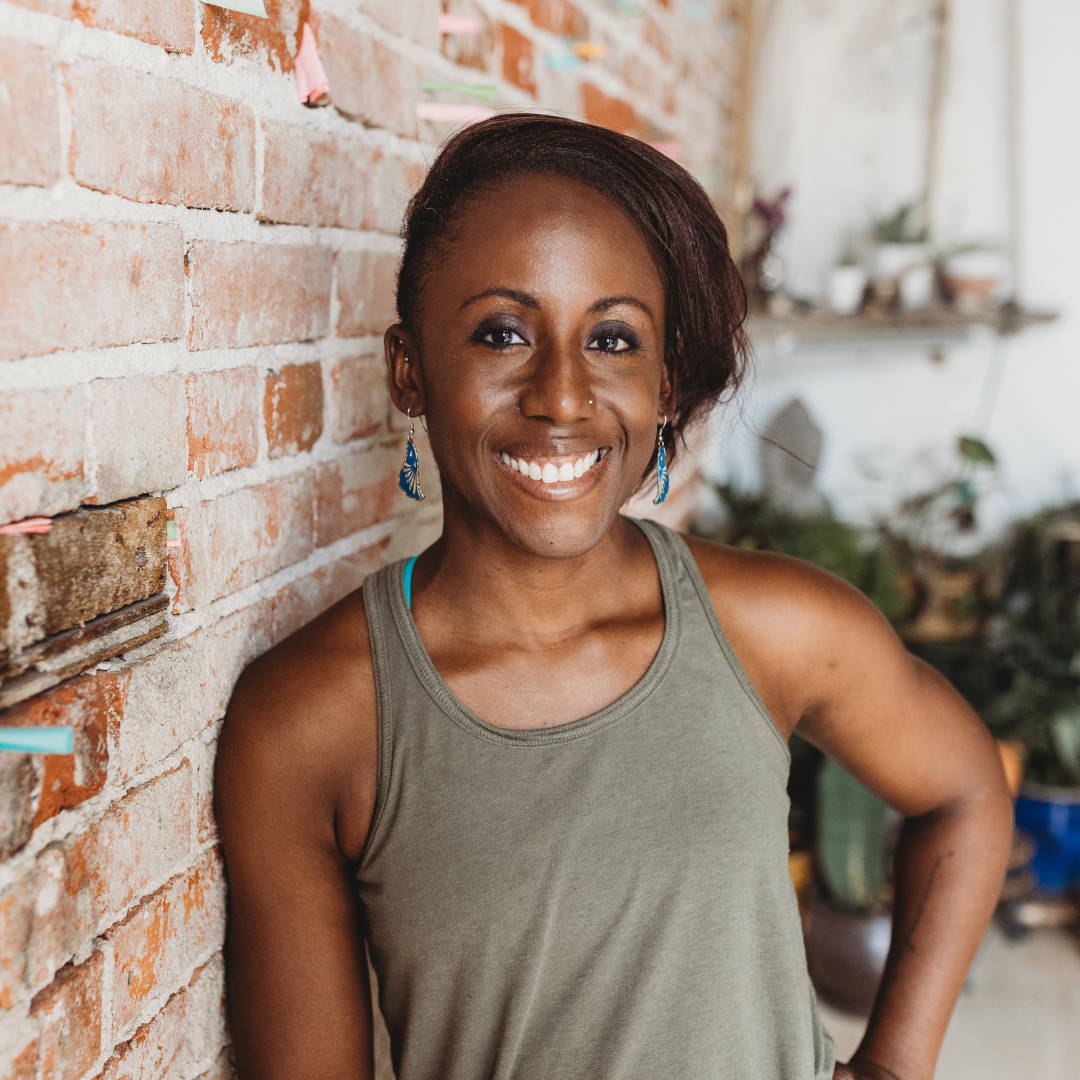 Courtney grew up in Southern Illinois and yoga found her in college before graduating as a dance major. Through the years, she now values this practice as building a connection with yourself more than making perfect shapes. Courtney has 500hrs of training in power vinyasa from the River Yoga in Denver. Courtney is also a massage therapist, Reiki healer, and 90s hip hop and RnB enthusiast.
1. How did you first become acquainted with yoga?
Yoga found me my senior year of college. It was an elective for my dance major and taught by one of my classmates that was an exchange student from Chile. She had this beautiful accent when teaching and at that time I was taking it for fun and to stay flexible.
2. How does your dance background influence how you move? Is there any correlation between dance and yoga?
For me when I dance, I feel the most uninhibited and free. I can move with that sense of freedom and presence with a balance of strength and grace. I believe the correlation between dance and yoga would be that sense of freedom and bliss (Samadhi). When you are not thinking, you're in the moment and in the flow, the movement of dance or asana both can feel very meditative.
3. What is your favorite pose and why?
Half moon because it feels so expansive and its humbling cause I think balancing postures really make you check your ego
4. What does self-care look like for you?
Reading or writing at a coffee shop, accidental naps, I love baths!
5. What's the best part about teaching yoga?
I love meeting and connecting with the folx taking class and seeing how the practice transforms their mindset and heart.