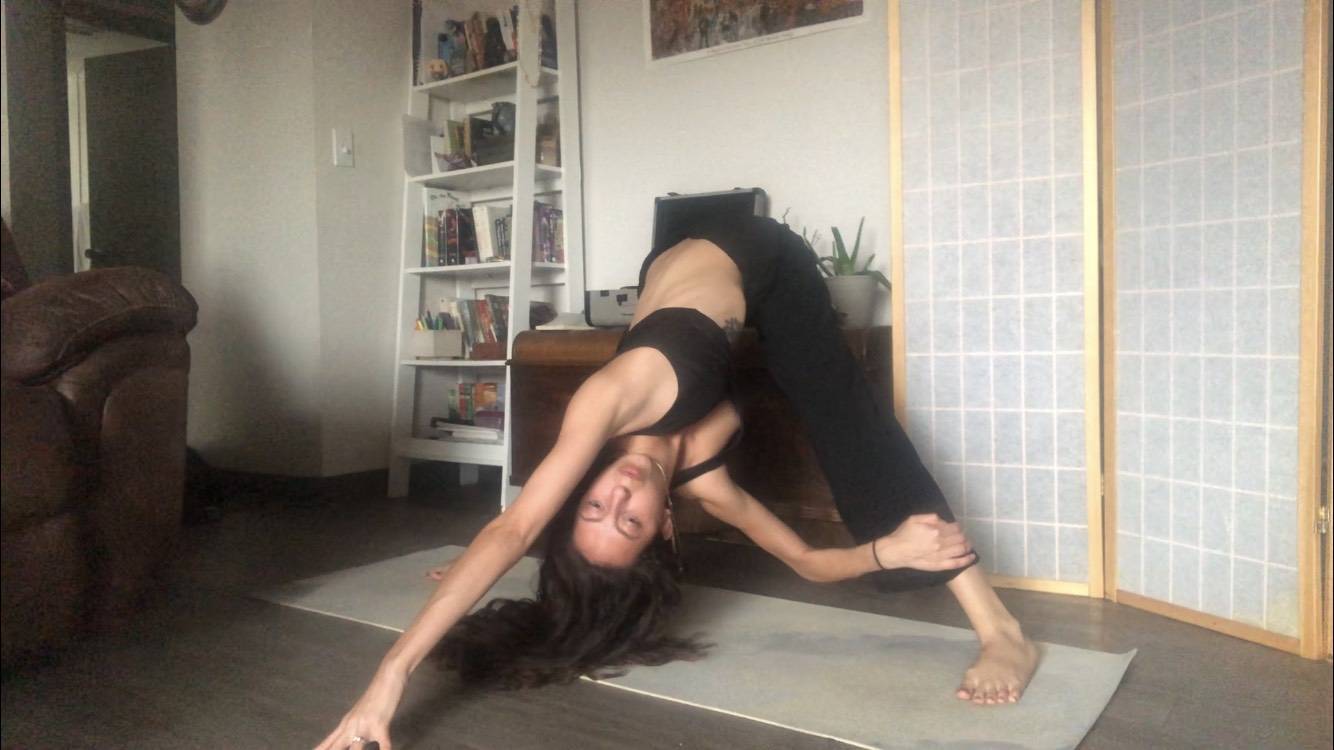 Soly first discovered yoga as a teenager with severe health problems. Both then and now, yoga has been her favorite form of therapy and self-love. She has studied both Sacred Hot Yoga and Vinyasa Yoga and has completed 500 hours of training since 2017. Her goal as a teacher is to gift every student with a sense of peace and belonging in their body and in the world around them.
1. How did you first discover yoga? How did it shift your life?
I first discovered yoga as a 16 year old in very poor mental and emotional health. About a month after realizing that I had a brain tumor, an endocrinologist recommended that I incorporate yoga into my life as a form of gentle exercise and emotional relief. Admittedly, I was uninterested and unmotivated at first. But about 20 minutes into my first YouTube yoga class, I was convinced I had found my medicine.
2. What does the Urban Sanctuary community mean to you?
The Urban Sanctuary community has become a huge part of my life. I moved to Denver at the very beginning of March 2020 and wasn't sure how I was ever going to find my tribe with everything locked down. I knew I would like the studio as soon as I stumbled across its website, but I never could have anticipated such a strong connection with our students. This community has gifted me with a consistent space to share my knowledge as well as beautiful students and fellow teachers who have evolved into my friends.
3. What is your favorite energy boosting yoga posture?
My favorite energy boosting yoga posture is most definitely dancer's pose or natarajanasa.
4. How do you practice self-care?
Aside from my personal yoga practice, my most consistent form of self care is singing positive affirmations and taking epsom salt baths on a weekly basis.
5. How do yoga and activism go hand in hand?
One of the foundational aspects of yoga is awareness and responsibility. When I'm on my mat, I invite myself to be aware of the sensations within my emotional and physical body. Should I notice any kind of dis-ease, it becomes my responsibility to restore balance and ease within me. When I open my eyes to gaze at what's happening beyond my mat, it's impossible not to see multiple forms dis-ease in the world we share. I actively share my light by creating safe spaces for minorities, participating in peaceful marches, supporting local businesses owned by BIPOC, eating natural plant-based foods, voting, and reaching out to officials to demand justice and change.