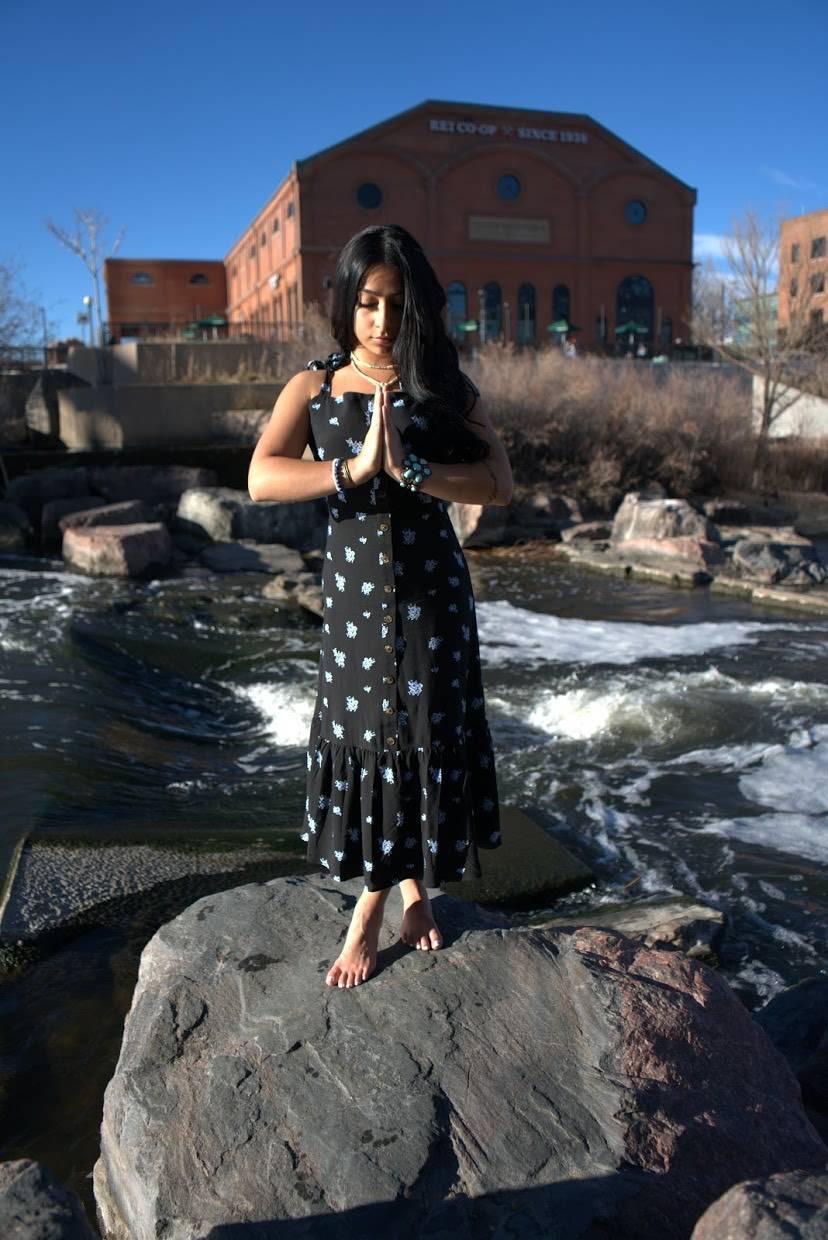 1. What does the Urban Sanctuary community mean to you?
The Urban Sanctuary community is so special to me because it is a safe space where I feel I can be my most authentic self, which allows me to share my yoga with community in such a beautiful, honest way. It is a space that has allowed me to create and move without fear.
2. How did you get into yoga?

I love physically activities and was always athletic but yoga stood out to me because although it was movement, it was also a meditation for me. After doing yoga, I glowed different. I got certified to teach yoga soon after I started my practice when I was 17 years old.
3. Your classes often focus on the divine feminine energy. Why is this important in yoga practice? In life?
Everyone needs a balance between divine feminine energy and divine masculine energy, but I more specifically feel that there needs to be more room for the divine feminine and women in general. It's important that we create space for healing, because then we heal those before us AND after us and that's what I am my classes around. Healing is our birthright.
4. How do you practice self-care?
I practice self care by tuning out and shutting off my phone and social media for a while. Feeding myself a healthy snack or taking a nap is a beautiful way to self care that works for me.
5. 2020 has been a cluster of a year. What's your favorite yoga posture to alleviate stress?
Hip openers have really helped me get through this year. Mandukasana/Frog pose variations have been such a beautiful release + surrender for me lately.