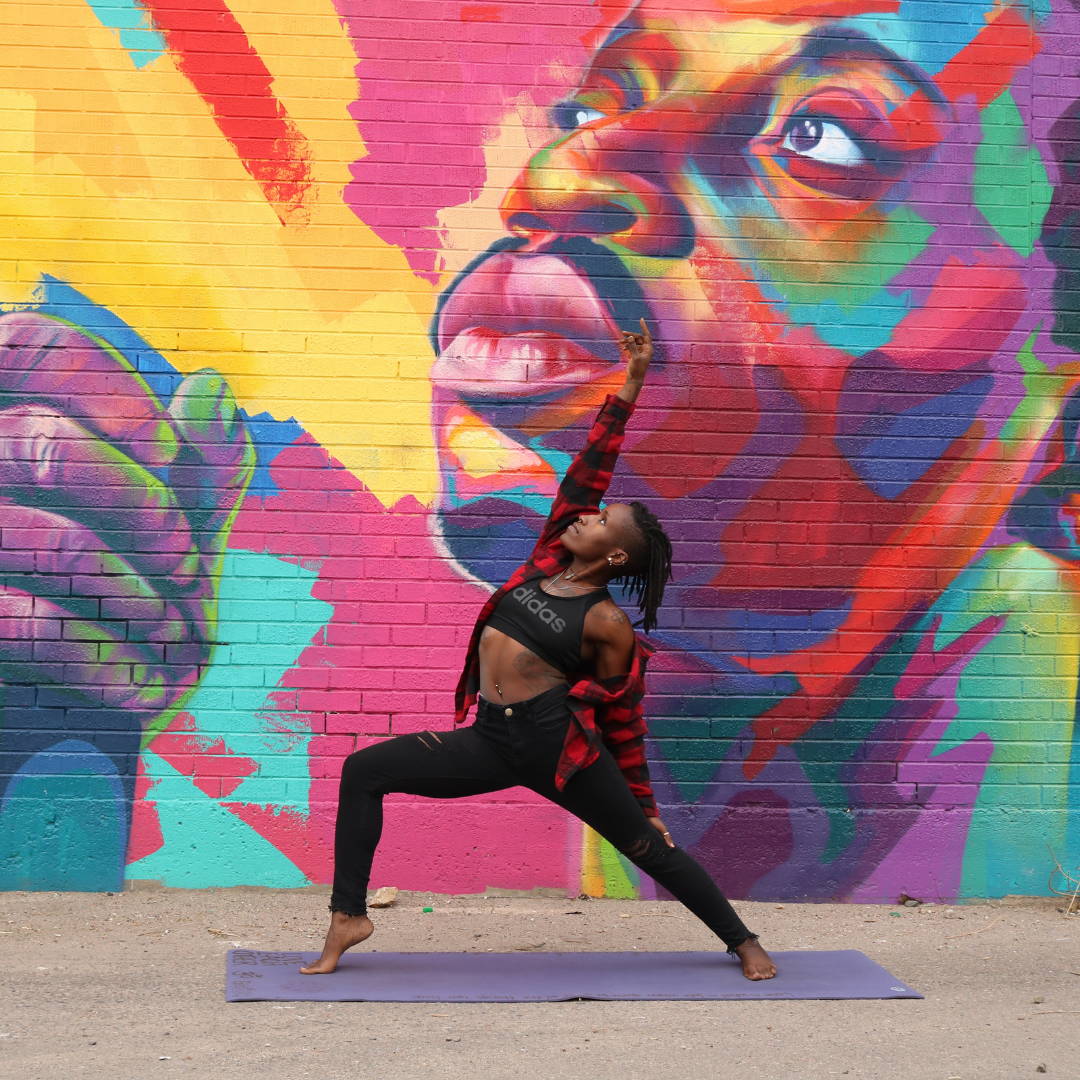 Q&A with Mona Lisa Xuxuchel
Mona Lisa has been teaching yoga since 2015 and has received over 1,500 hours of additional training. Since her certification, she has had the privilege to facilitate yoga to thousands of people across 15 countries. Her consistent exposure to a physically and culturally diverse group of humans challenged and inspired her to create balanced, functional classes accessible to ANY body choosing to share her practice. Mona Lisa has extensive training and experience with trauma and has worked with victims of sexual assault and domestic violence within the military and civilian sectors. She teaches Shamanic Power Yoga, Metamorphosis Level 2 & 3 Vinyasa Flow and Afternoon Delight Mellow Vinyasa Flow.
What is your favorite class to teach at Urban Sanctuary and why?
All of the classes are my favorite. Each of them are different and because of this we get to explore a variety of modalities while observing and accessing unexplored parts of ourselves.
How did you get into yoga?
Yoga was suggested as an alternative physical therapy for a really bad knee injury I sustained while playing semi-pro football in San Diego. Because I was wholly ignorant of yoga, my first experience was an advanced Core Power class and I almost didn't go back. Eventually, I started to understand a little more and became really consistent in my practice until I deployed and transferred stations. I've maintained consistent practice since I became a teacher in 2015.
You have quite a bit of experience with trauma. How can yoga act as a function of healing for trauma?
Yoga challenges us to question our thoughts, beliefs and actions and to view life through objective, neutral lenses. Since most trauma is a result of a personal event or occurrence, those experiencing/living with unprocessed trauma may find it difficult or impossible to be neutral or objective. I believe that one of the first steps in healing trauma by way of yoga is to reconnect students to the breath and empower individuals to use the breath as a tool/aid in their healing.
How do you practice self-care?
My self-care routine ranges from lounging in a bean bag for hours, journaling, and dancing, to practicing pranayama and chanting for hours. It usually complements (as it should) my needs of the moment.
How do yoga and activism go hand in hand?
One of the very first things I learned in yoga was ahimsa - non-harming, non-judgement of self or others. Based upon this yama (thread) you cannot practice yoga and hate simultaneously and successfully. Yogis/yoginis are foundational activists because the practice yoga brings about social change.