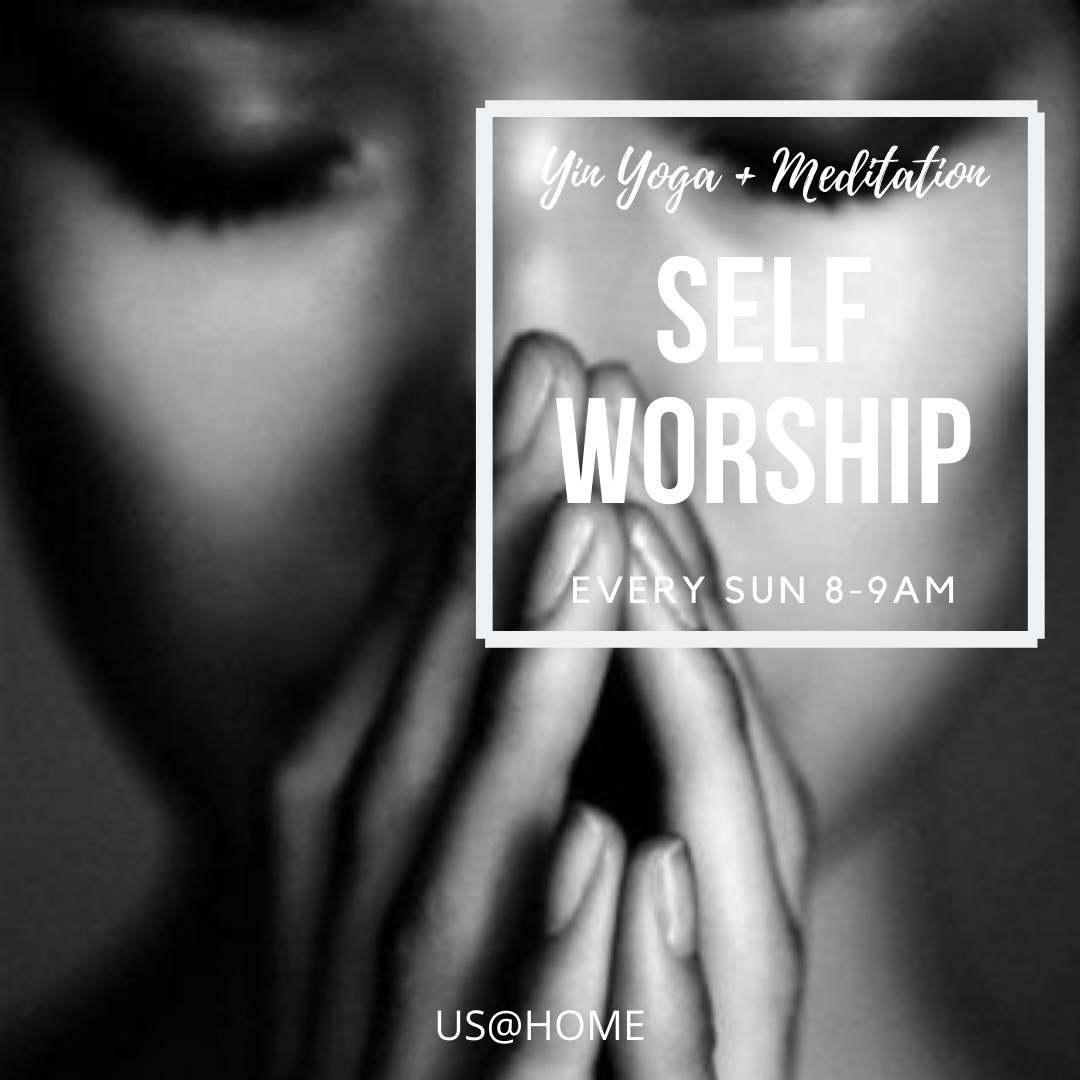 We put so much energy into what is outside of yourselves and frequently neglect ourselves.
Take this 1hr on this day to honor yourself. To get our of your head and into your body.
Feel nurished and supported as you are guided through a handful of poses that will deepen your relationship with yourself and your body. Everything about you.
Slow down, breathe and listen to the message that your body is telling you and honor them.
This is a Yin based class to get into your muscles and release old stories and patterns through mindful breathing, stillness and surrender.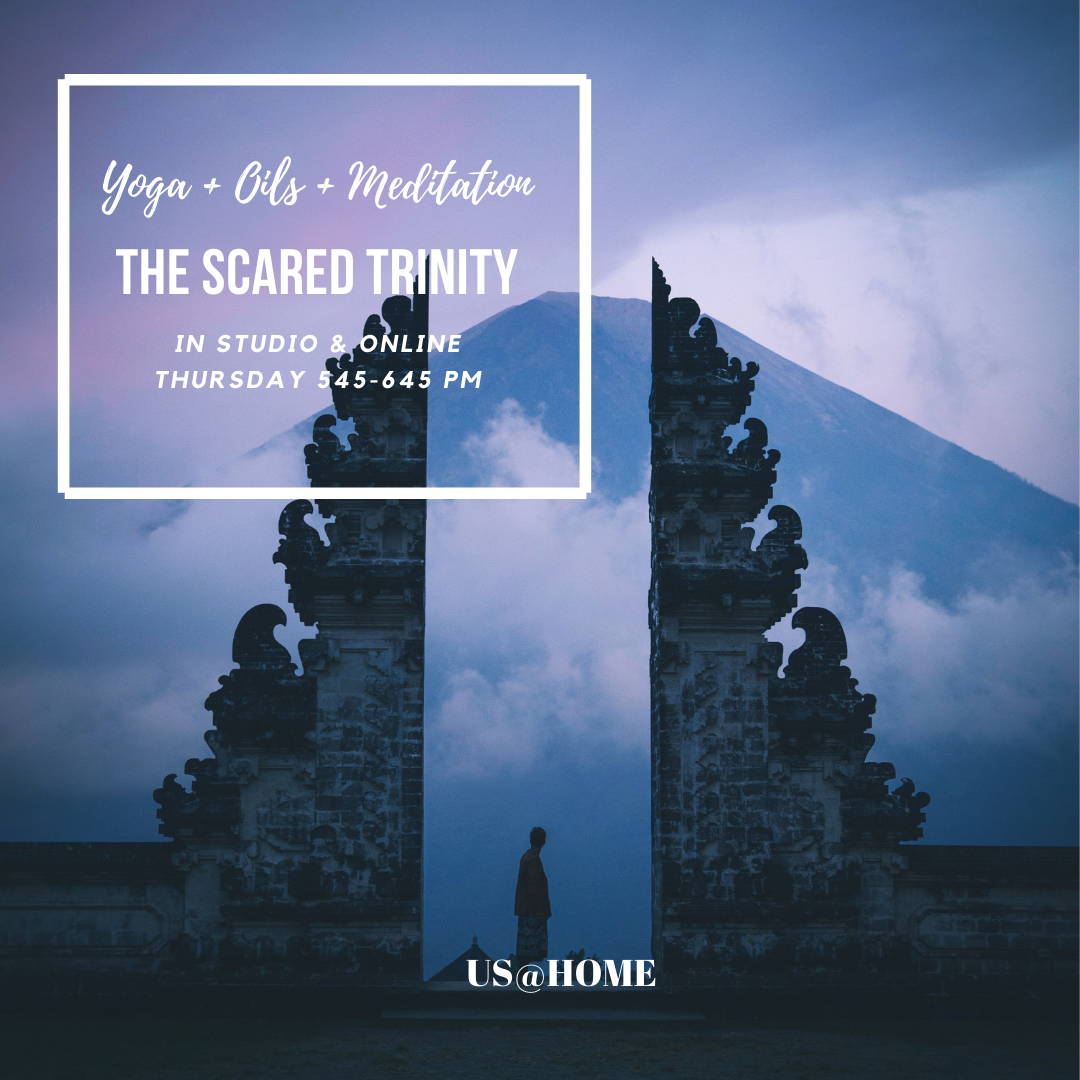 The support and magic of three are what makes this class so powerful.
Adding in the healing properties of essential oils to your yoga and meditation practice can enhance your connection with your breath while relaxing and quieting your mind.
End your day and set space for your evening with The Scared Trinity.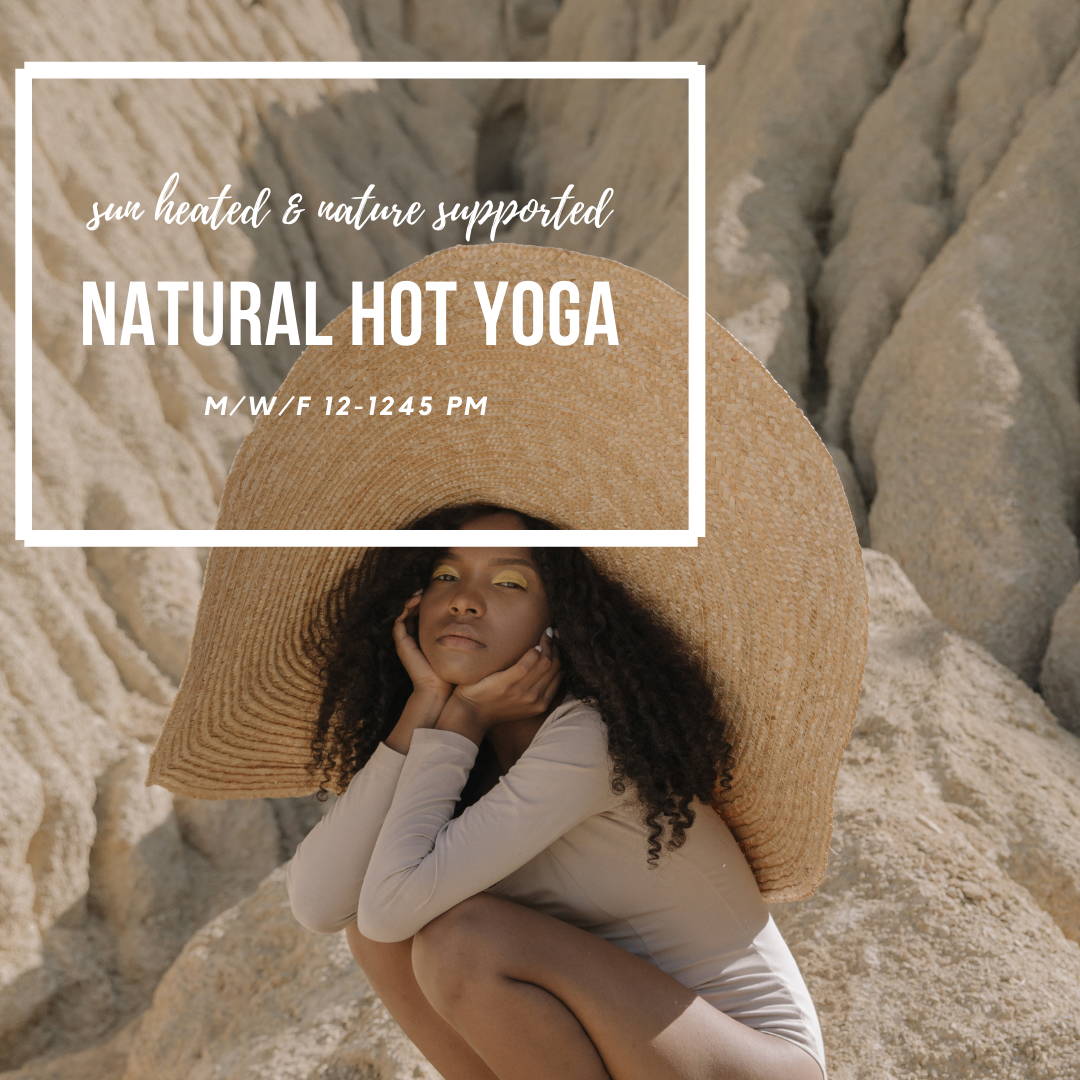 This class is our teacher's very own intuitive hot sequence, in the courtyard. So it will naturally be hot. :)
We hope that you enjoy this slow-paced healing lunchtime class.
It's only 45 minutes, but you will be challenged and enjoy the breeze all under an hour!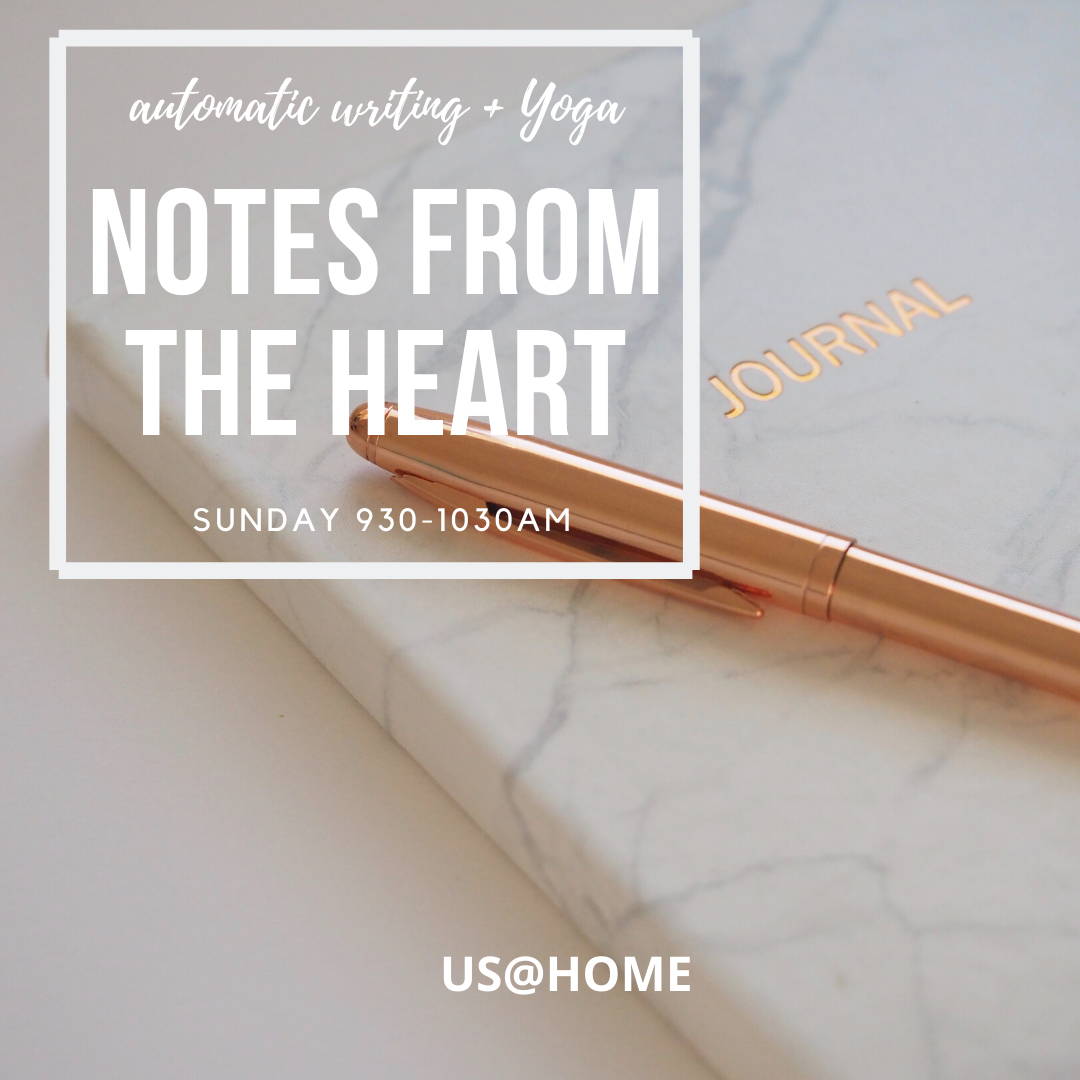 Automatic writing is a powerful modality that releases blocks in the body and the mind.
Messages from your high-self will come through that will give you clarity, understand and support as you write, not from a place of conscience but from a place beyond you.
Using the power of guided tapping, students will be able to release what does not serve them.
releasing mental, emotions, and physical blocks from the mind and body.
This practice will support the healing and transformation of the body.
Tapping will be guided at the beginning, middle, and end of class and will have a different focus in each class.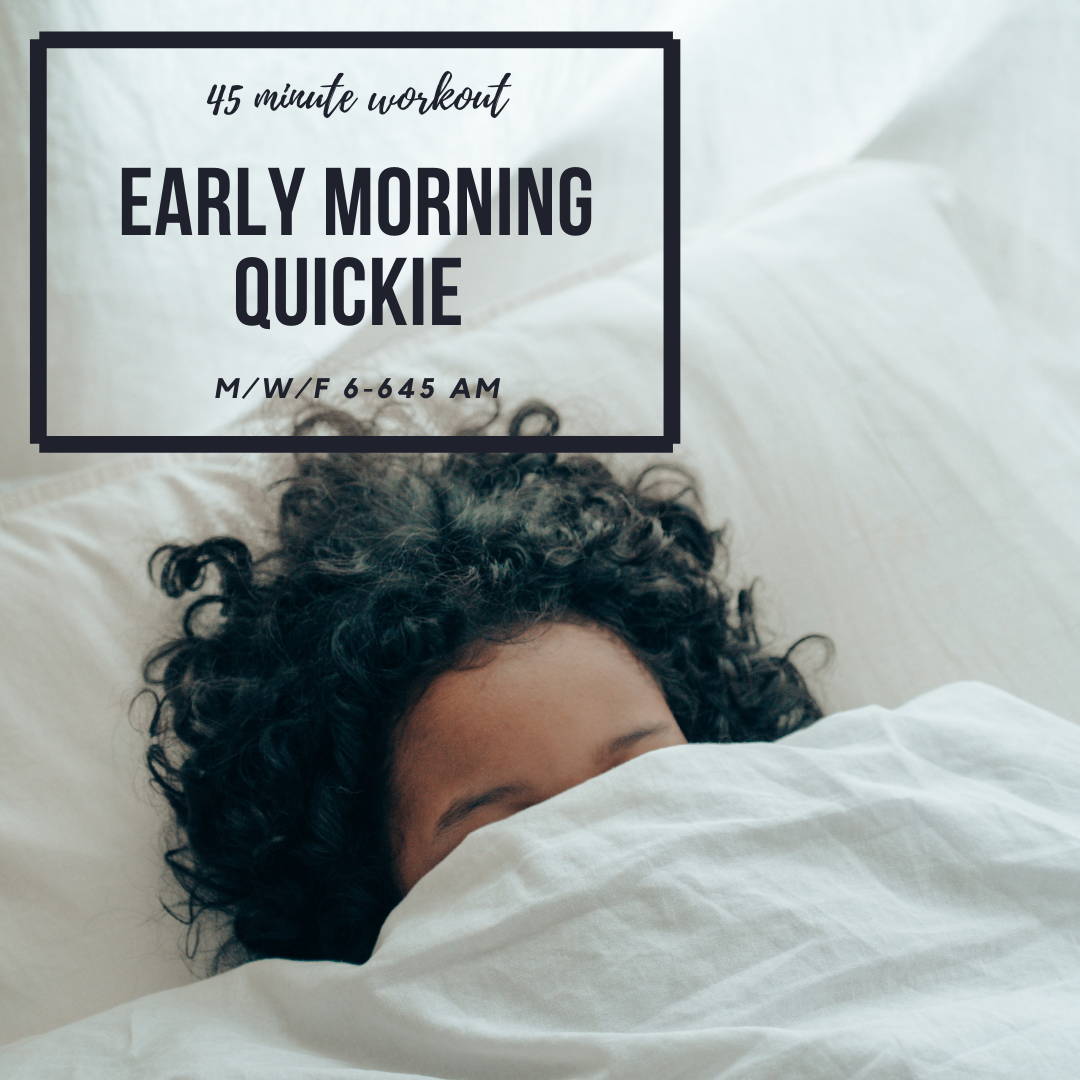 We are combining your work out, yoga and mediation into a powerful 45 mins class.
Join us to start your day with focus, energy and love for your body!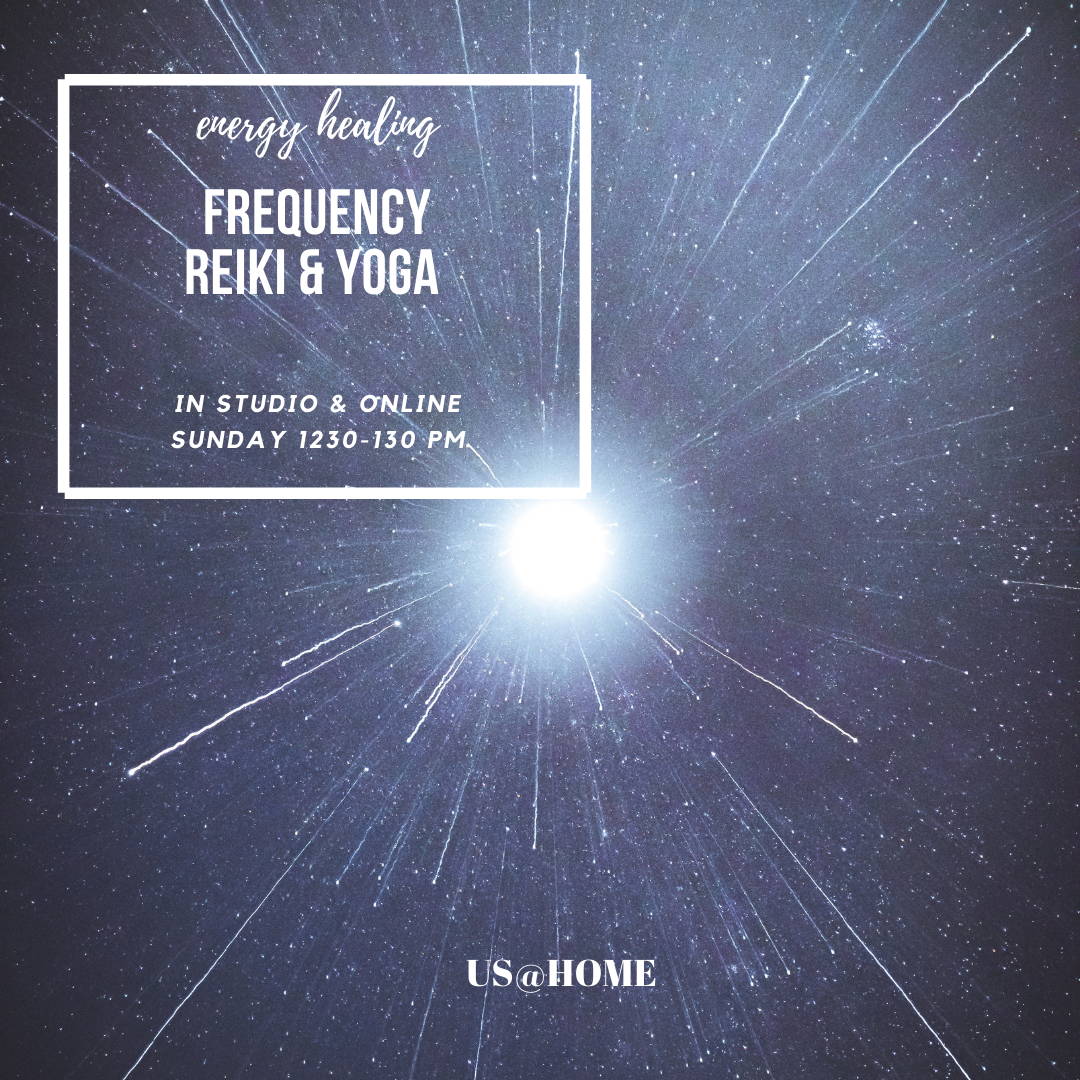 Utilizing the healing power of reiki to support your yoga practice is what our new class frequency is all about.
Relax into the healing power of reiki and let your body do the rest.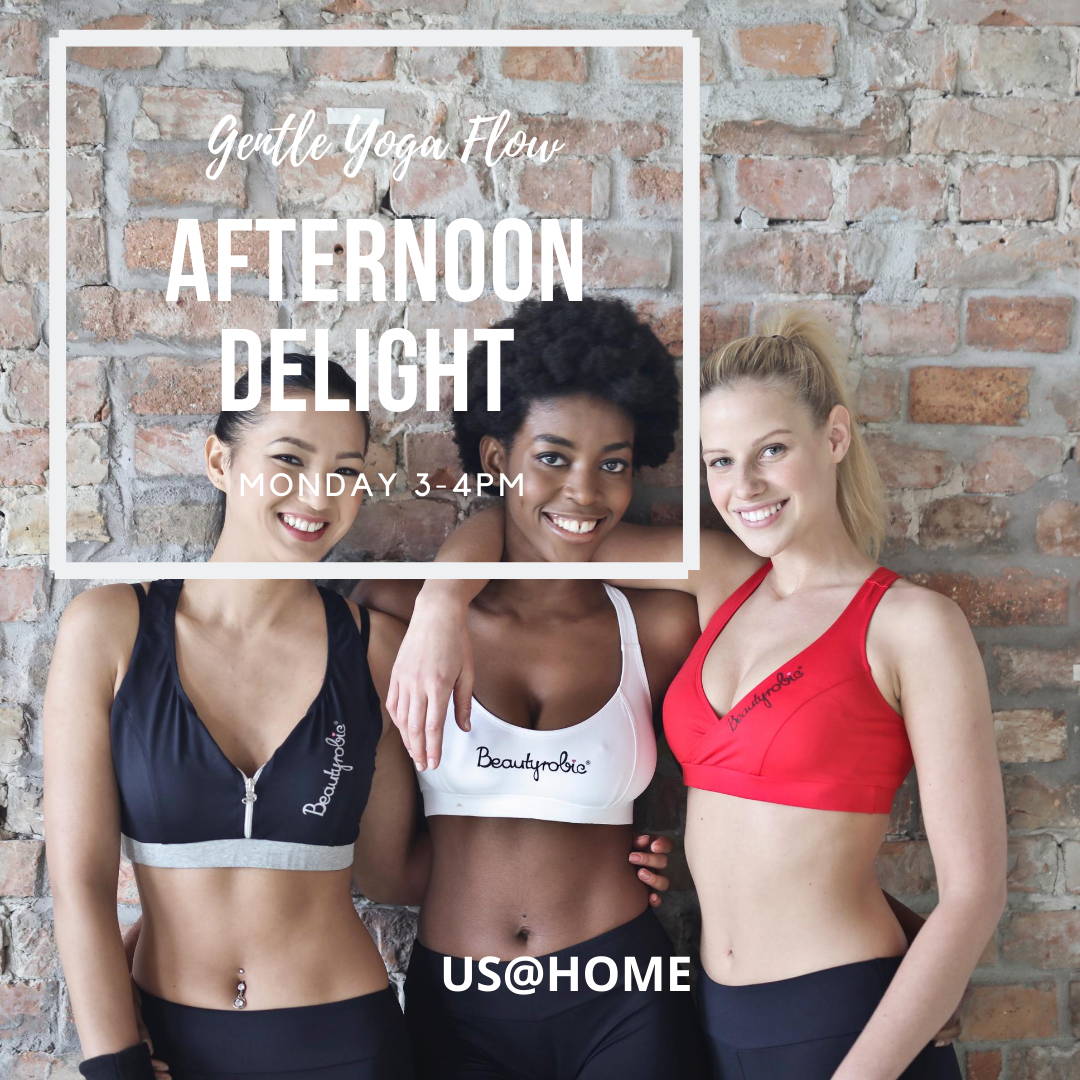 Afternoon Delight Mellow Yoga Flow
Break up your afternoon with this mellow vinyasa flow. All levels are welcome with this guided practice that helps you connect the day together and transition into the evening with ease.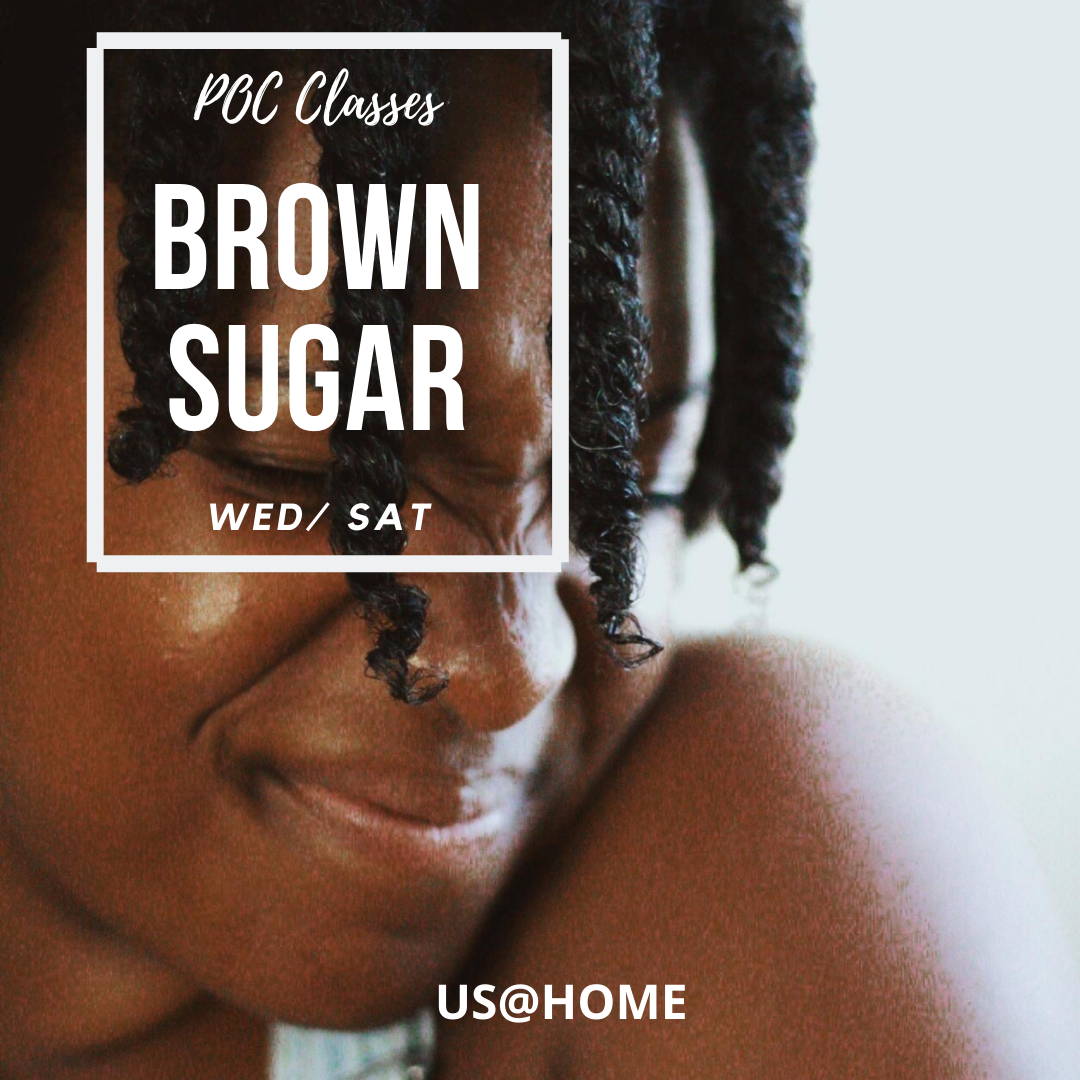 Brown Sugar FREE POC Yoga Class
This free, all-levels Hatha yoga class supports POC (people of Color) and their quest for healing, community and understanding.
This class is a brave and safe space where, together, we can heal from our past, move our bodies and embrace the emotions that may come up on the mat.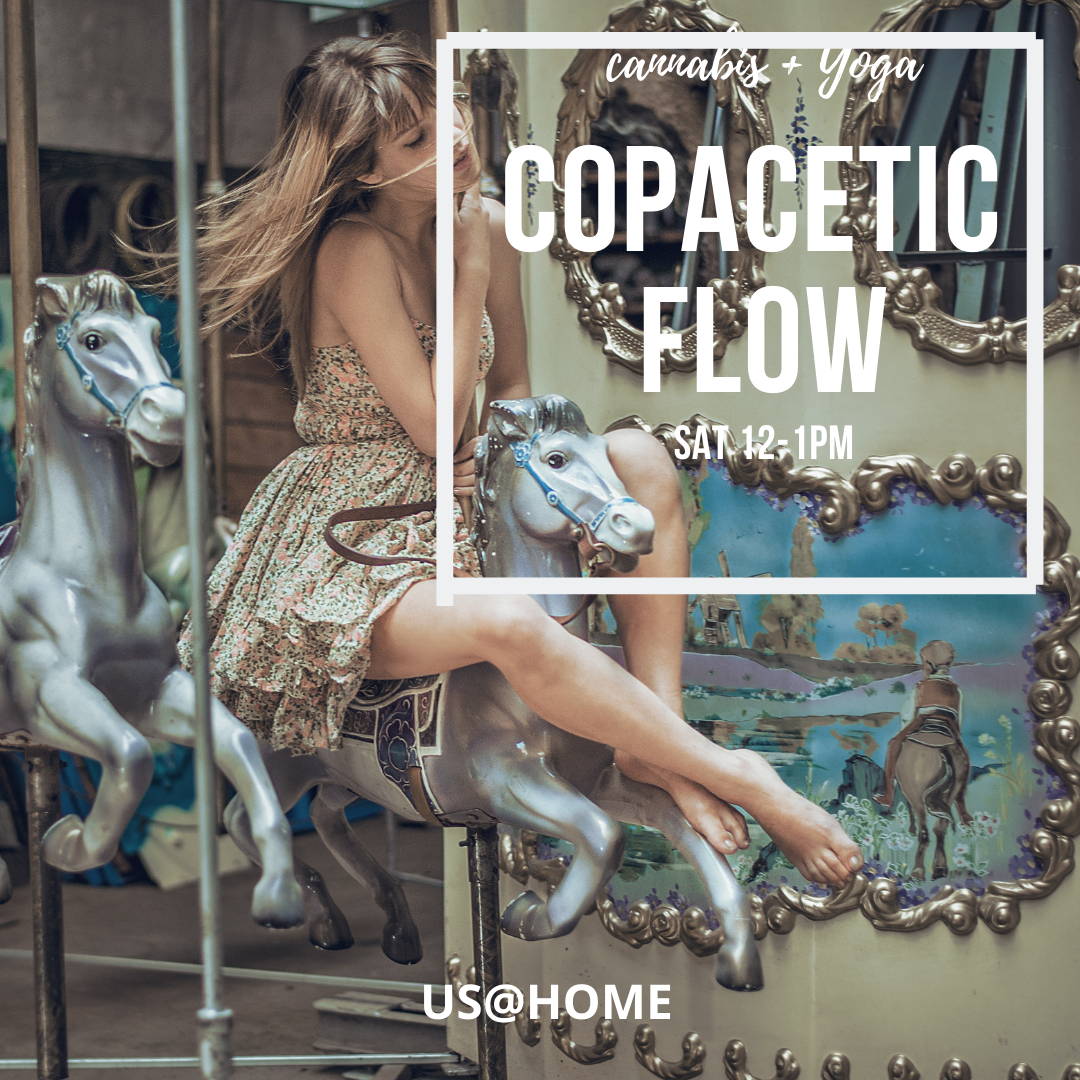 Copacetic Flow Cannabis support Yoga
This unique all-levels class explores the healing effects of different herbs paired with yoga. Join us for connection, relaxation and flow.
This class is limited to those who are 21 and over (must have an ID to participate).
Bring your own plant medicine.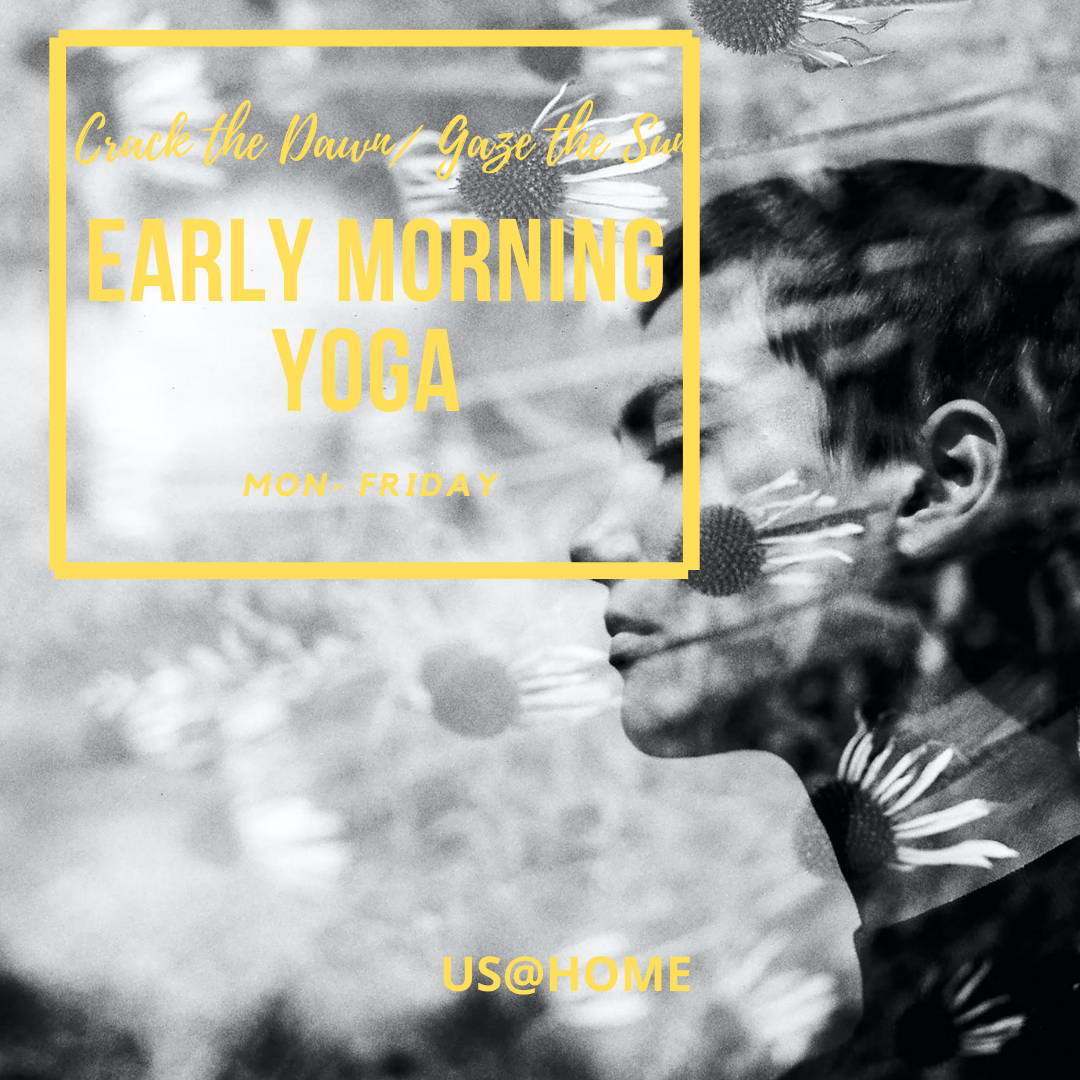 Crack the Dawn, Online Early Morning Yoga Flow
Soak up that morning sunshine! Early morning energy helps replenish our cells and clear our minds as we prepare for the day ahead.
This online-only, all-levels, gentle and fun flow will awaken the body and nourish the mind.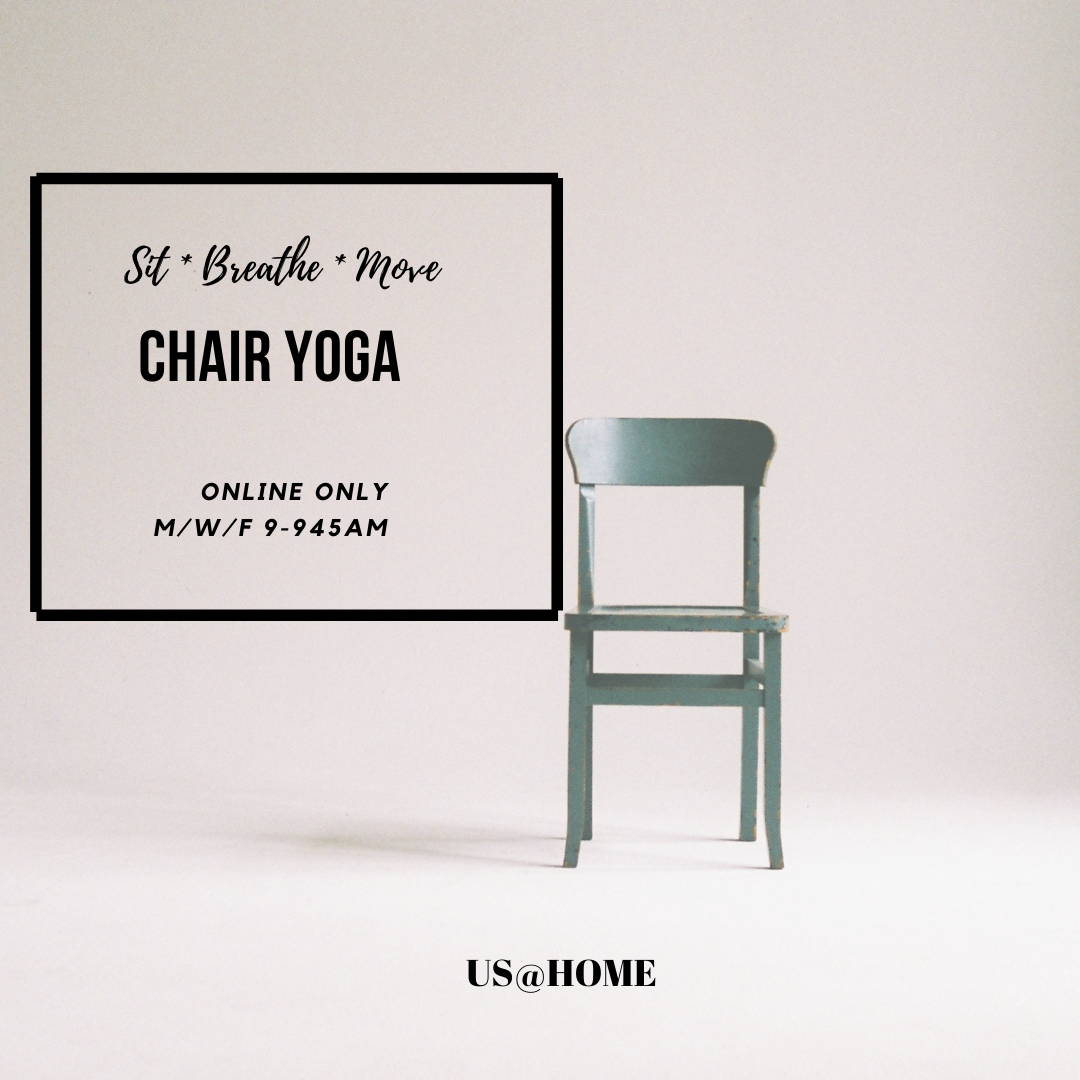 Sit down, stand up, create flow.
Learn to move away from your regular routine with attention to your posture, balance, and breath.
Learn how to stay balanced in your body and your mind. As always each teacher will teach differently and based to your needs.
This class is accessible for all bodies, all ages, all sizes, all people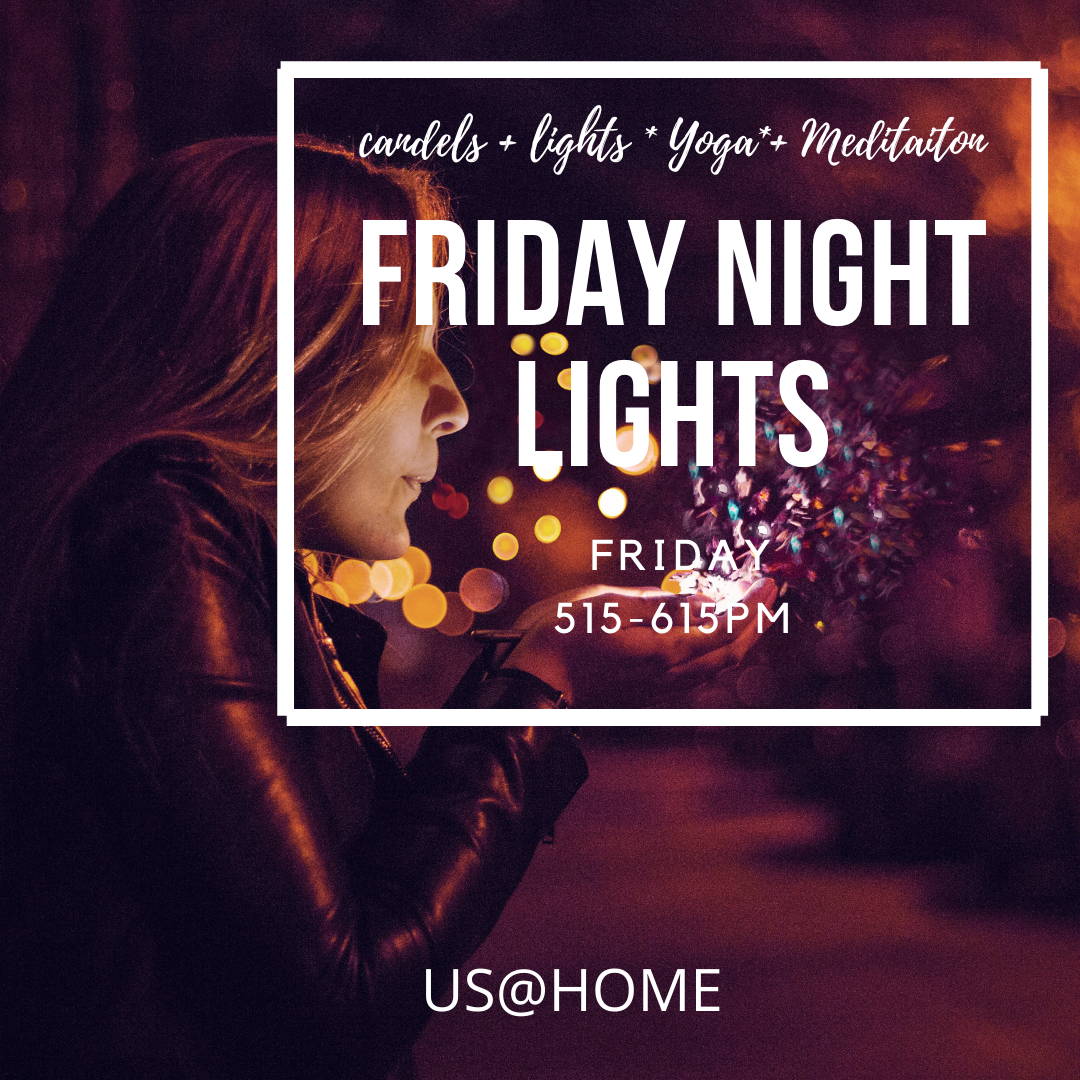 Friday Night LIghts Yoga and Meditation
Let go of your busy week, surrender to the present and call in peace for the weekend.
Surrounded by candles and twinkling lights, this all-levels yoga practice includes both asana and meditation to help you get centered.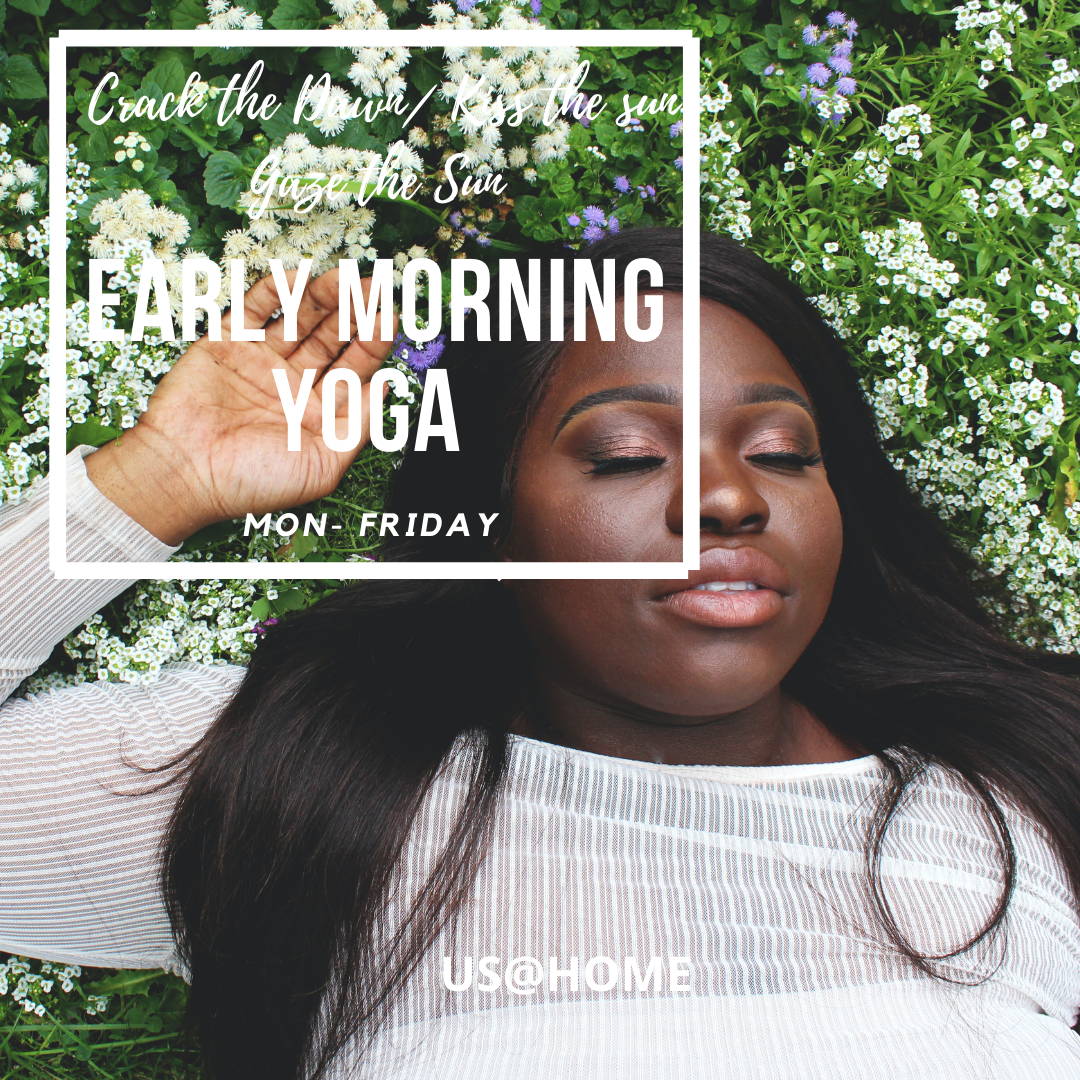 Gaze the Sun online Early Morning Yoga Flow
There is nothing better than starting your day with purpose and vigor! Power up your day with this fun, all-levels vinyasa flow that will get your heart pumping, clear out the cobwebs, and set the space for an amazing day.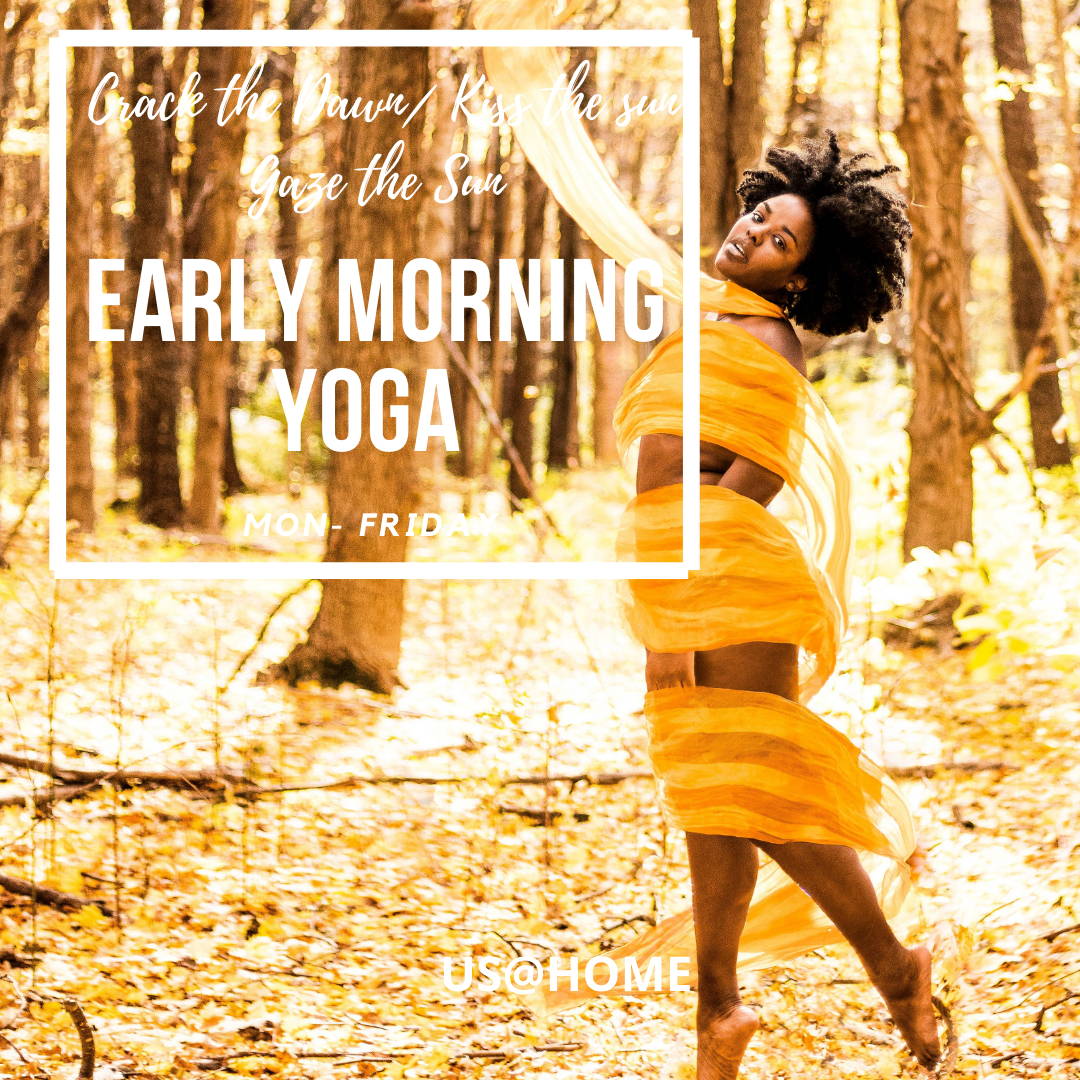 Kiss the Sun online Early Morning Yoga Flow
Soak up that morning sun with this energetic, all-levels vinyasa flow that will set your mind and body up for the rest of the day.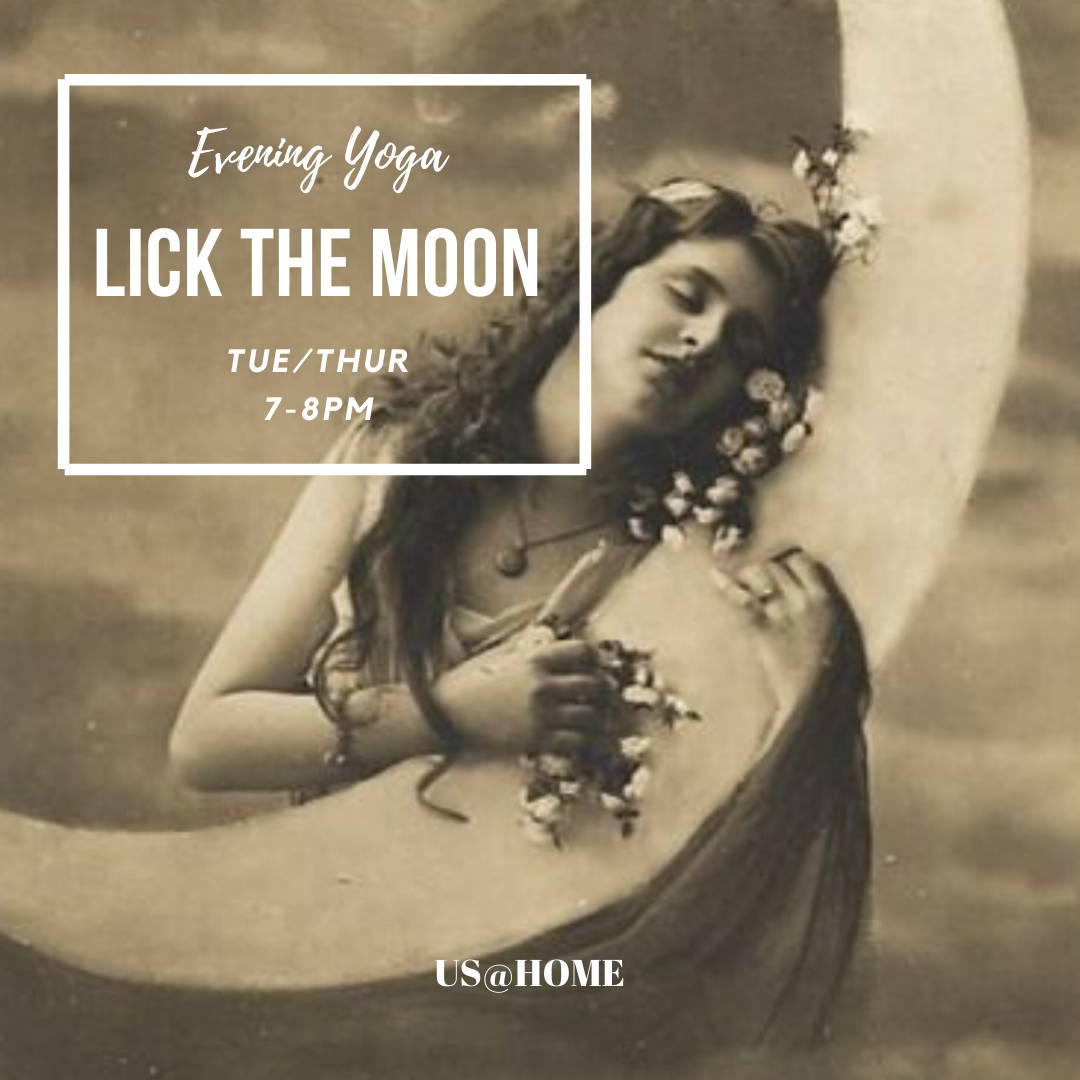 Lick the Moon Gentle Evening Yoga Flow
Close out your day by honoring your experiences, let go of what doesn't serve you and connect with the powerful energy of the moon. This all-levels evening flow beckons you to reflect, flow and release.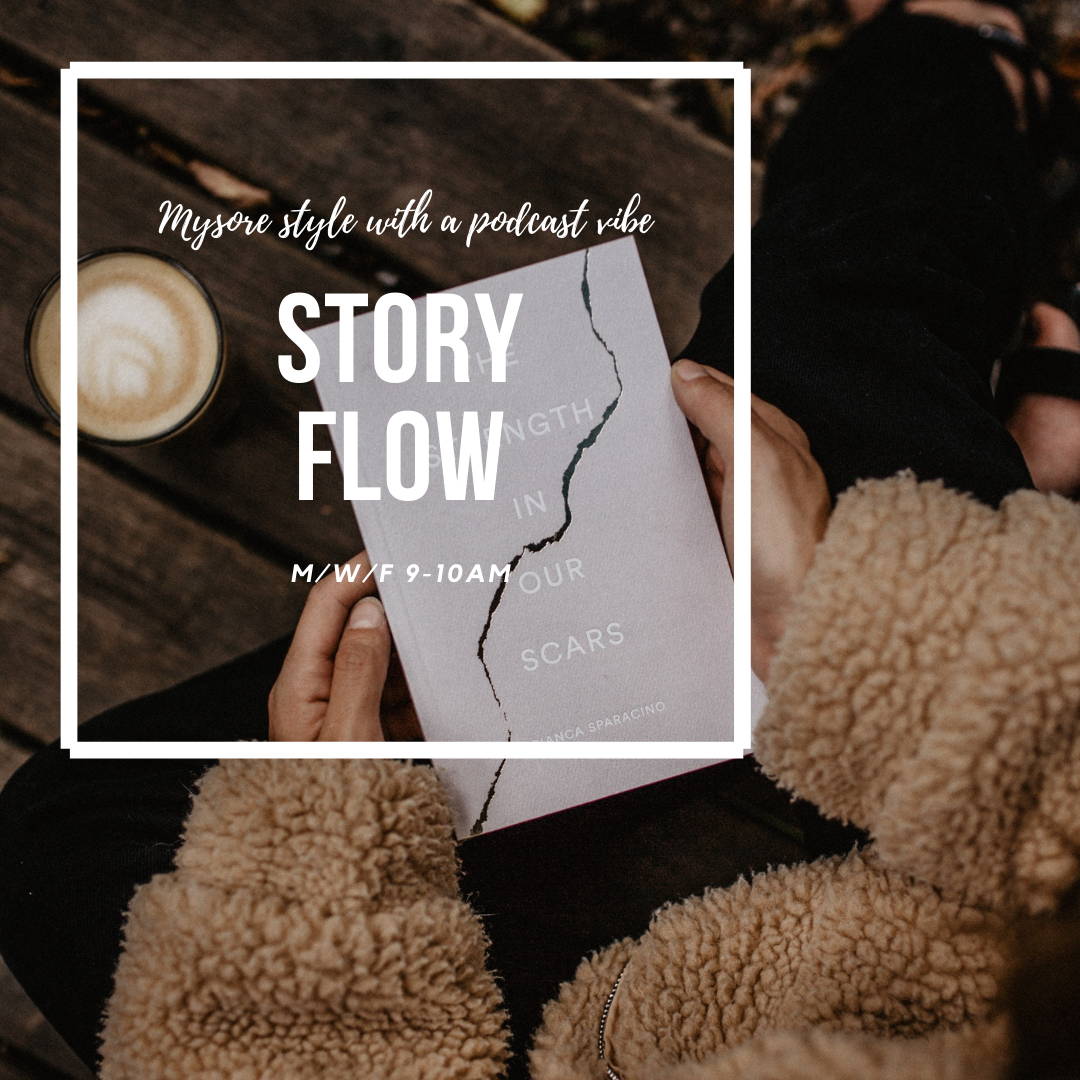 We are so excited about this new offering, Story Flow!
This class is based on what is called a Mysore-style yoga class.
Mysore is a state in India and this style was popularized in this state. Traditionally it is a Hatha ashtanga style class, but with US your teacher will create a vinyasa flow paced in a rhythmic cadence and you will flow with them 3-5 times.
After you go at their pace, you will begin the class at your own pace. While you flow, your lovely teacher will share a topic of random interest or a story with you and the class.
Free flow with a live podcasty vibe:)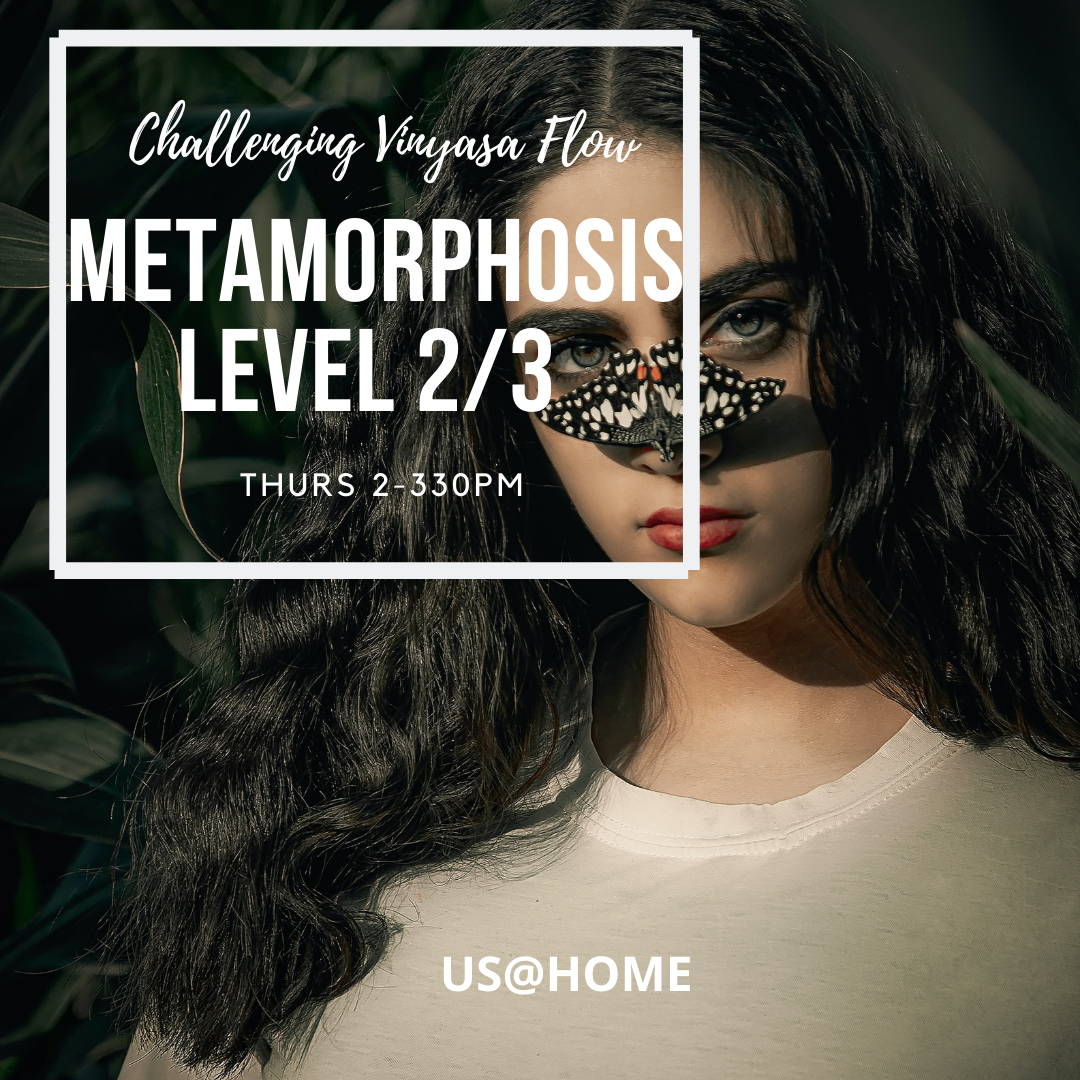 Metamorphosis Vinyasa Flow Level 2/3
Join us for an online-only advanced vinyasa flow that will heat and provoke change. This 90 minute practice will push your whole self and challenge you to see the change in body, mind and perception on the other side.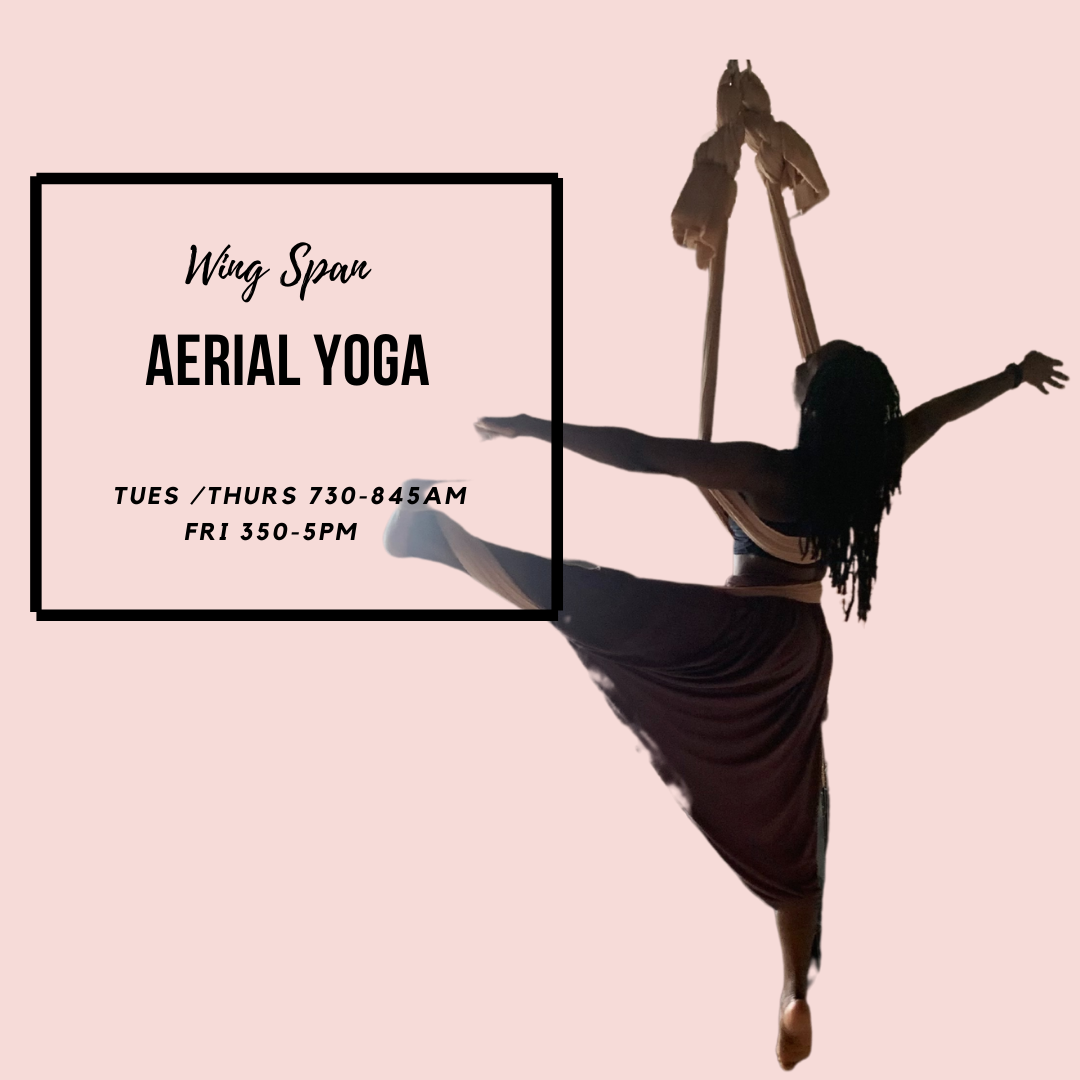 US Denver is so happy to introduce Aerial Yoga into our studio.
Wingspan is a class for all bodies. Expect to expand your practice with the support of the aerial hammock.
Aerial hammocks help you to overcome fears, insecurities, and traumas that are held in the body.
You will be challenged in this class if it is new to you, but we will take things slow and enjoyable.
My Mellow Meditation Cannabis Support Meditation
Finder a deeper relaxation as we explore different types of meditation per class supported by the use of plant medicine.
This guided meditation will help you release and heal.
This class is limited to those who are 21 and over (must have an I.D.).
Bring your own plant medicine.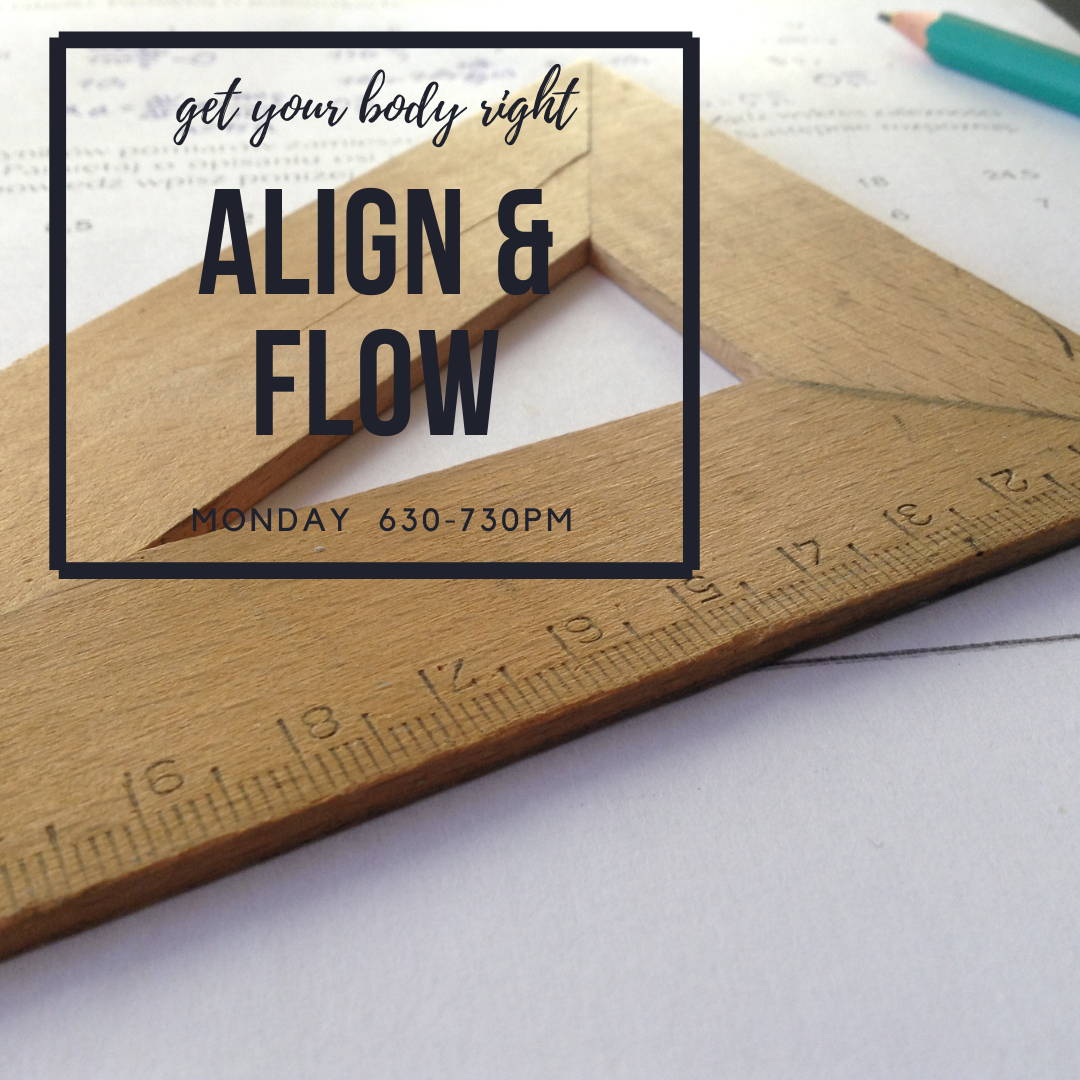 Sometimes we move in our practice without taking the time to align our body.
When your body is aligned you can experience alertness without tension and relaxation without dullness. You can liberate your dormant energy from your body and allow it to flow freely.
Join this all-level class to deepen your practice and create new muscle memory in your body to release chronic tension and prevent injuries.
This class is a must-add to take your other classes to the next level!
Do you feel scattered, low energy, unfocused, and weak in your convictions? It is time to pull it all back to your personal sanctuary.
Allow soul pulsing, body rocking music, and mindful direction to Pull pieces of yourself back to gain your clarity, your energy, your passion, and direction in life.
Join US for a
Challenging yoga sequences
Sweat
Rest
Rebirth
Your body and mind are your Sanctuary, treat it well.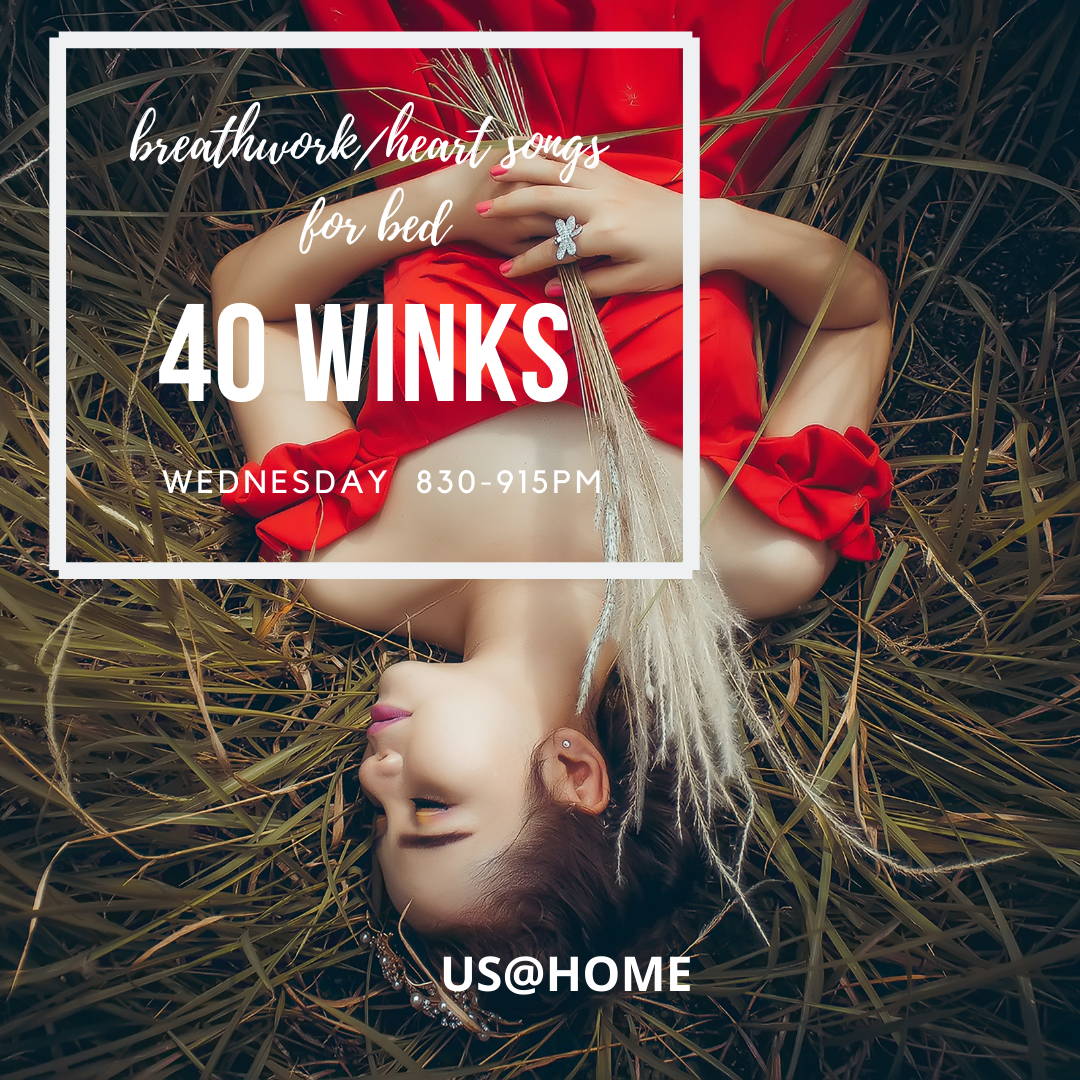 40 winks bed time breath/ heart song
Let go of your day and set your night with healing.
Utilizing the medicine of breath and heart songs to cultivate deep and nourishing sleep.
relax and let go!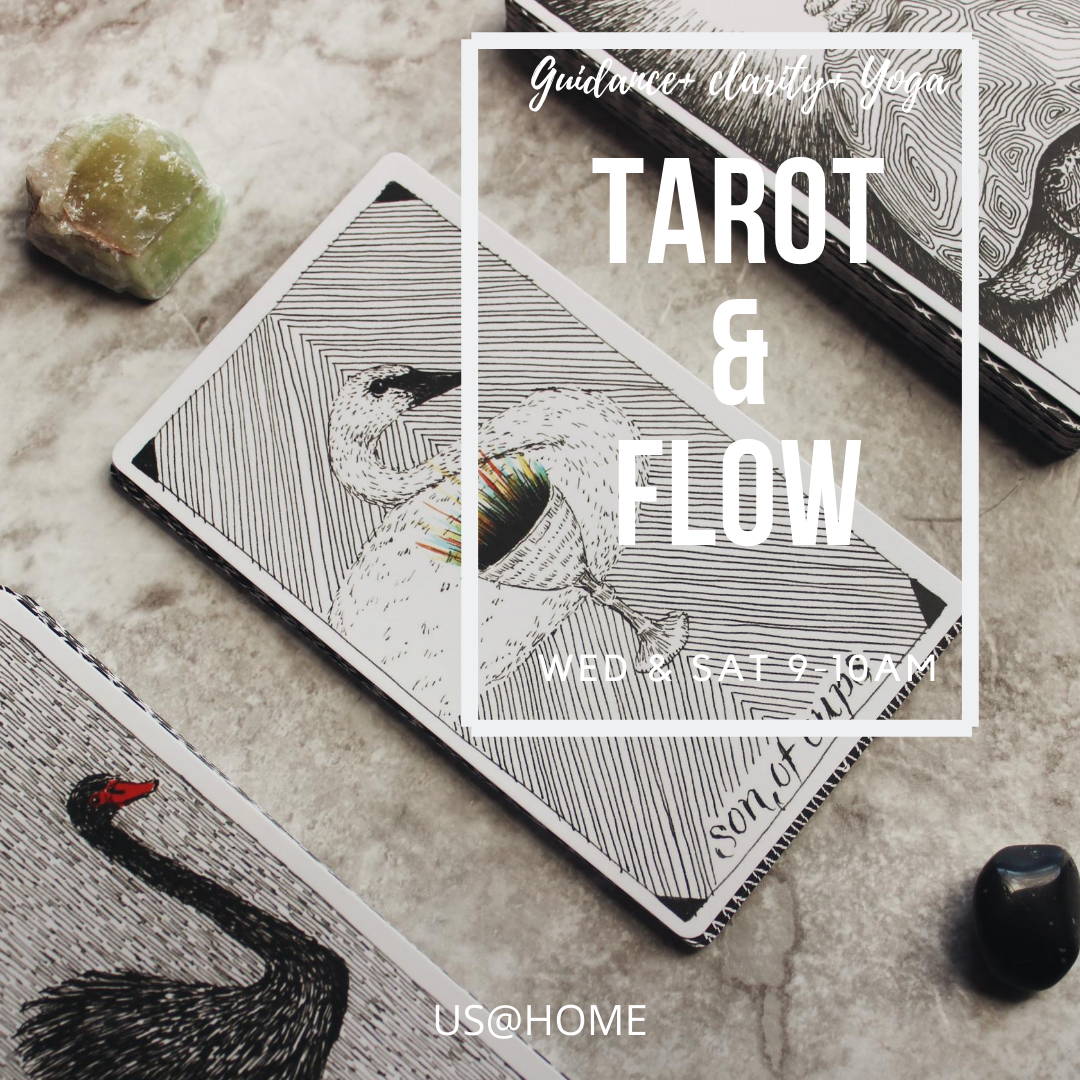 Tarot and Yoga Flow with Guidance
This magical class uses tarot cards to provide students with clarity, guidance and direction.
During this all-levels flow, a tarot reading will be done at the beginning, middle and end of your practice.
Show up to the mat with an open mind and heart so that you can begin to heal.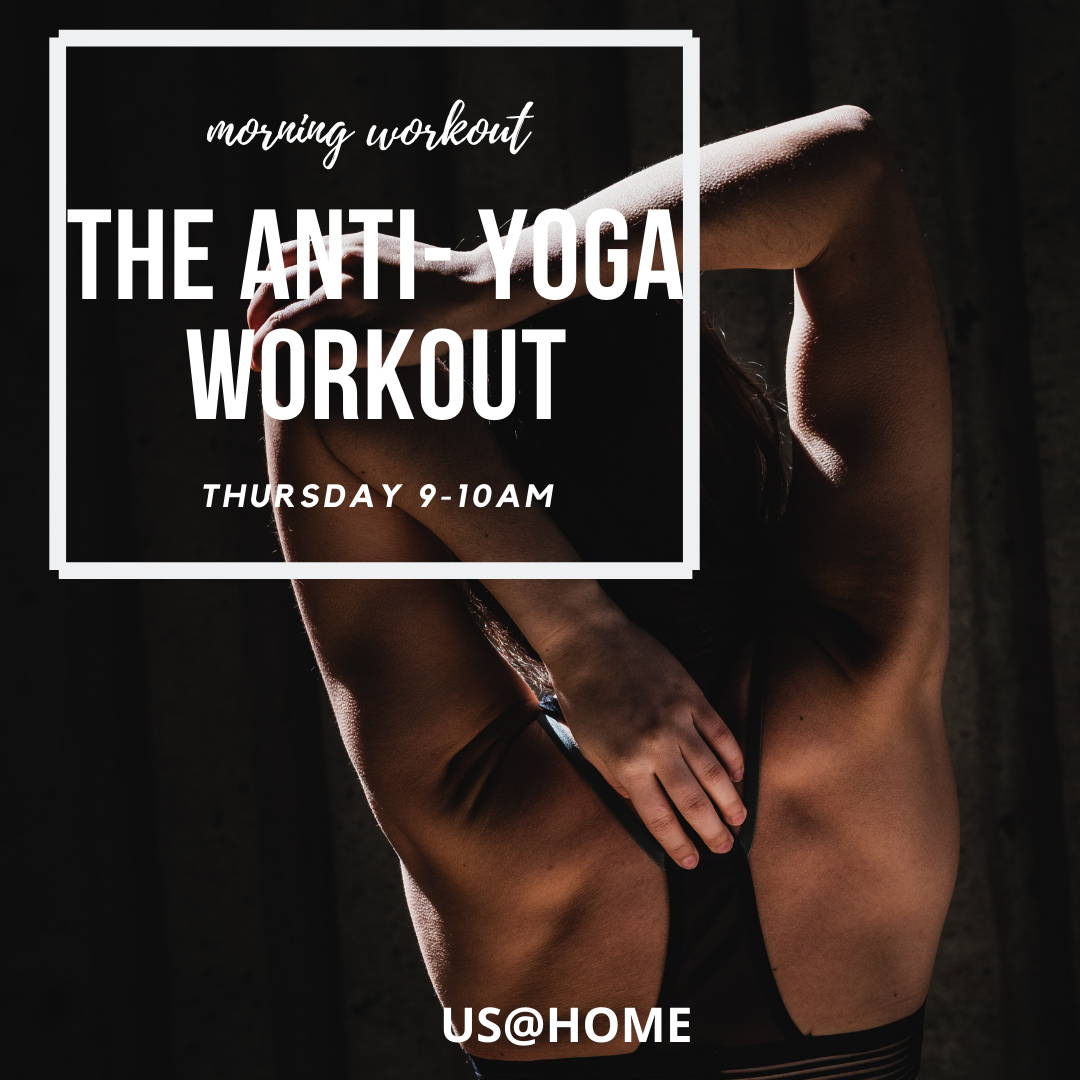 Feeling good in your body looks different to each of us. Adding something new and different to your routine is an amazing way to learn about yourself. Urban Sanctuary is now offering a heart-pumping workout class that focuses on strength, toning, and endurance.
Join us and see what your body can do!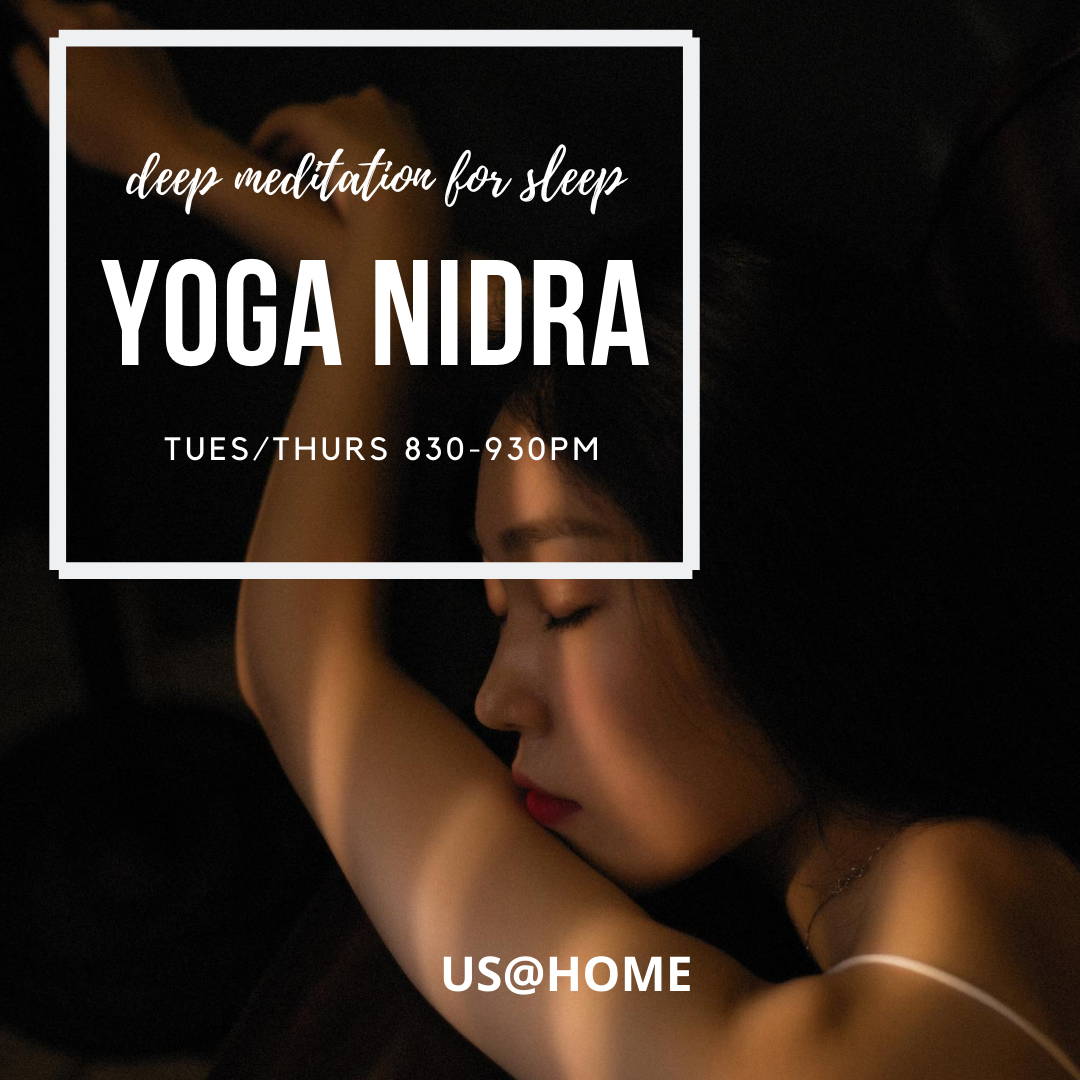 Yoga Nidra is a very specific type of gentle, guided meditation. It is the space between being awake and asleep while the mind connects with different parts of the body and concepts. This type of meditation will take you down a deep brain wave state that cannot be reached by conventional sleep.This powerful class is 45 minutes long and is a perfect way to end your day and prepare for a good night's sleep.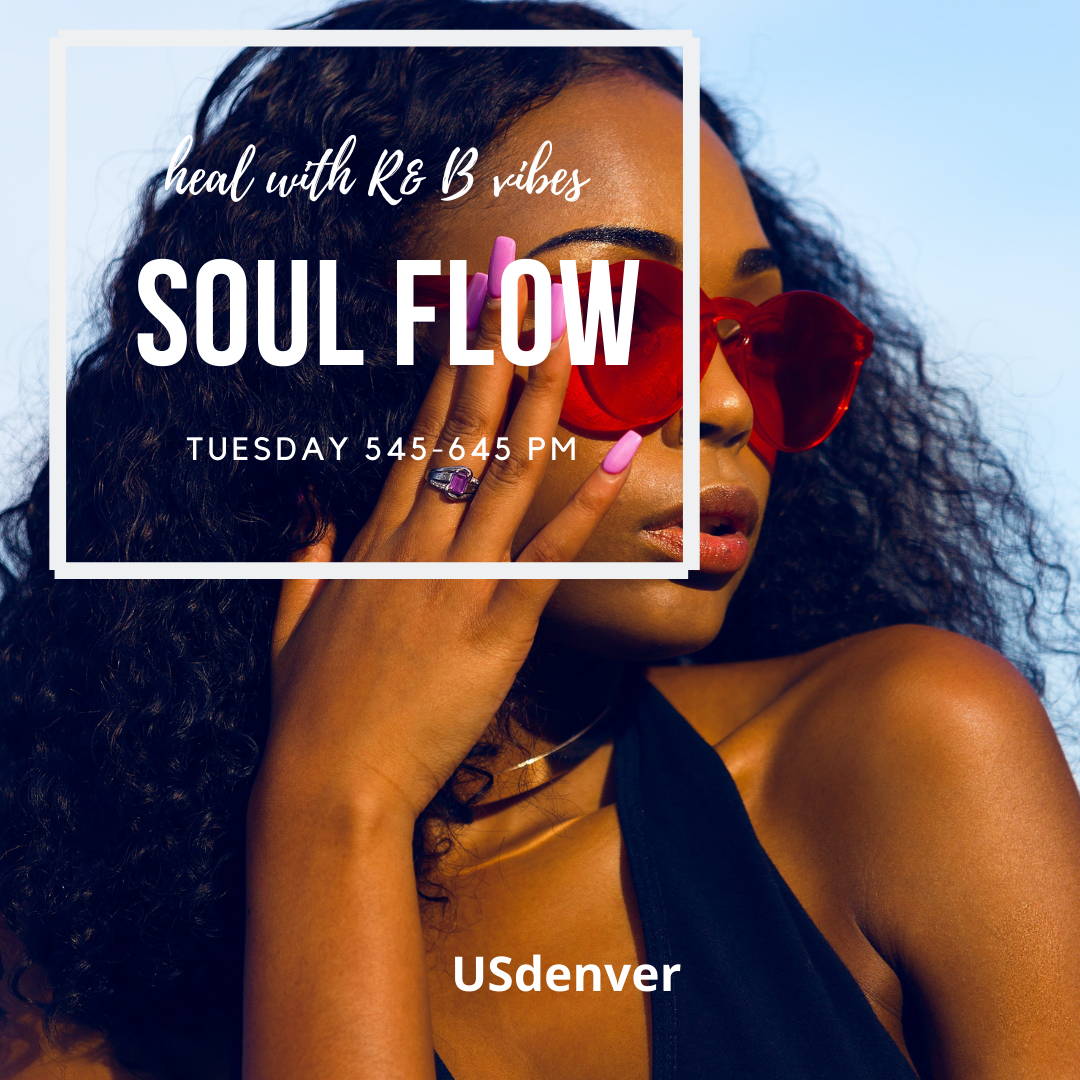 Soul Flow: Heal with R&B vibes
A class full of luscious and intentional movement and guided meditation, while moving to easy beats and soulful sounds.
We move to the music using therapeutic movement is mostly seated or lying positions.
Every class is different in both its' flow and intention but always ends with a meditative practice to guide you through your week.
Great for beginners who are new to movement or advanced practitioners who are ready to slow it down on the mat.