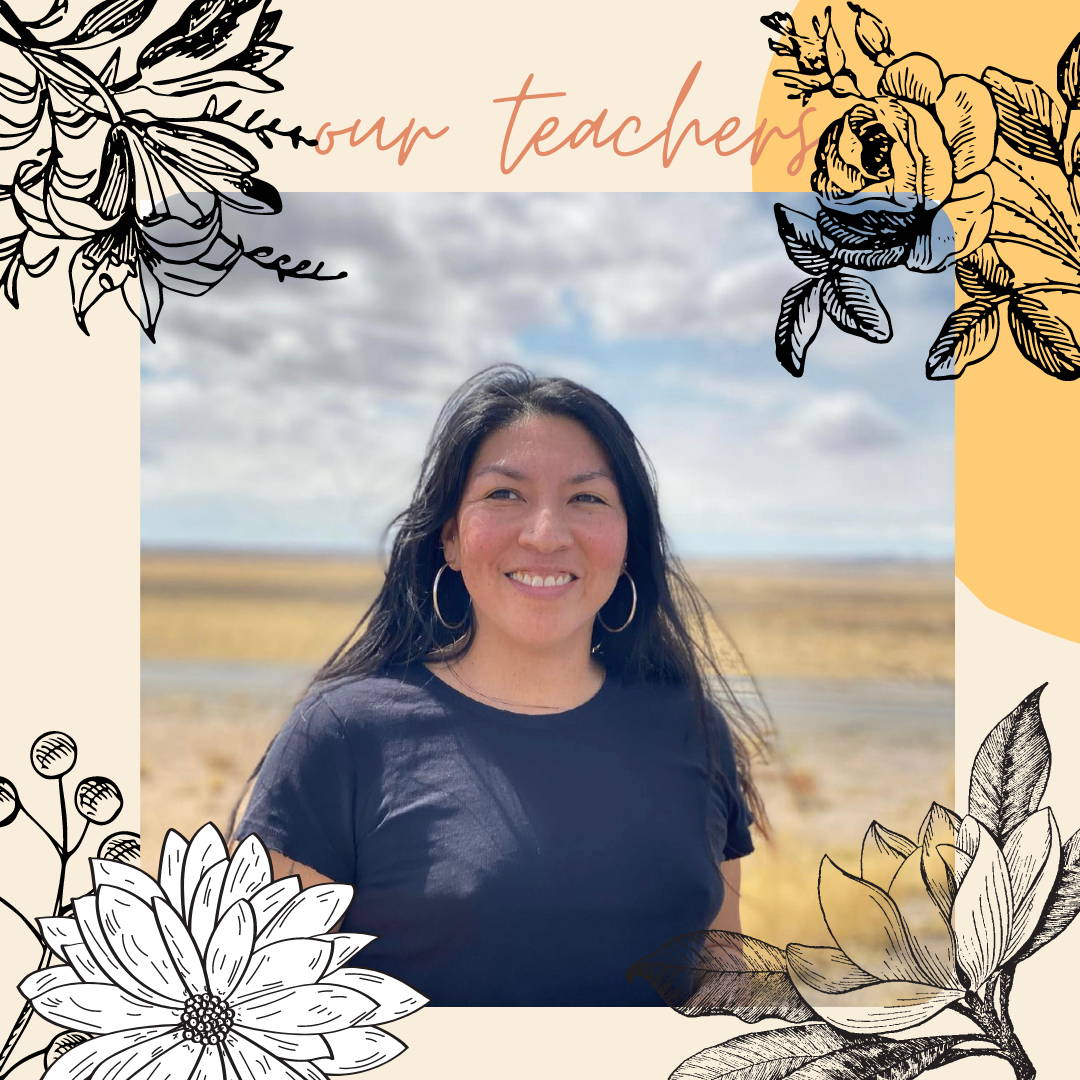 Kristi is Native American yoga teacher who has been practicing since 1999. Yoga has helped her explore her own healing by bringing an awareness to the mind, body, and spirit connection. Her holistic approach to yoga combined with her knowledge of Indigenous teachings has brought balance to her life. Kristi is passionate to share the empowering benefits of yoga and emphasizes connection and conscious intention to promote personal growth and grounding in her classes. She inspires others by teaching from her heart to help create a fun and safe environment for students to practice.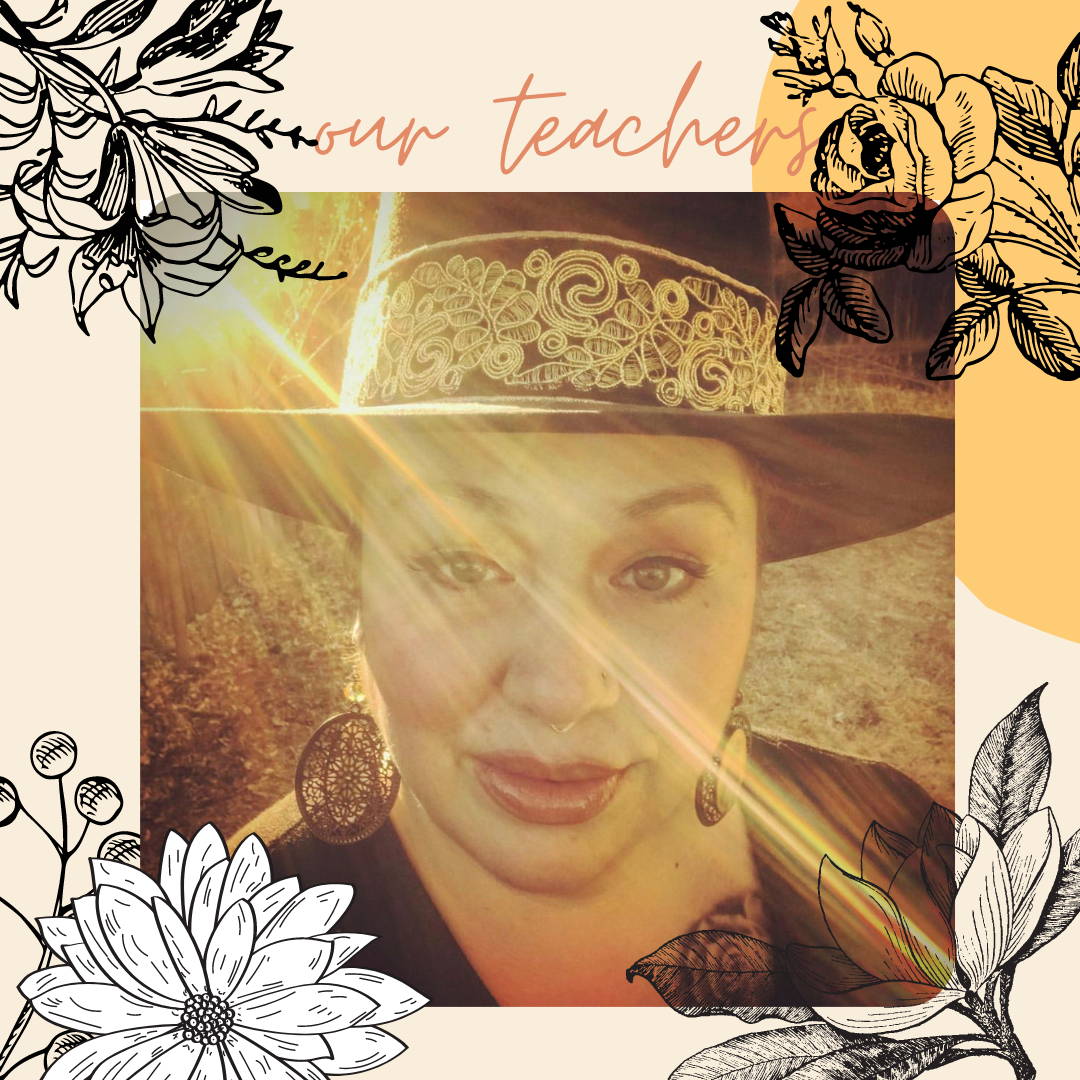 Naomi Ochoa of Wise Moon Wellness is dedicated to holding space for Divine connection. Through movement, breath, and body/mind/spirit work, she reminds us to make space for bliss. She invites our bodies to remember how Sacred we are. She is a loving witness to the magic unfolding of our most authentic selves.
Naomi is a Curandera, Sobadora, Healer, Dancer, Lover, Mother, Daughter, and Sister.
With over 12 years of experience in the Healing Arts, and numerous certifications in Bodywork, Energy work, Dance Instruction, Breathwork and Circle Facilitation, she continues to let her heart, passion and Ancestors guide her to be of service to the community and Highest Good.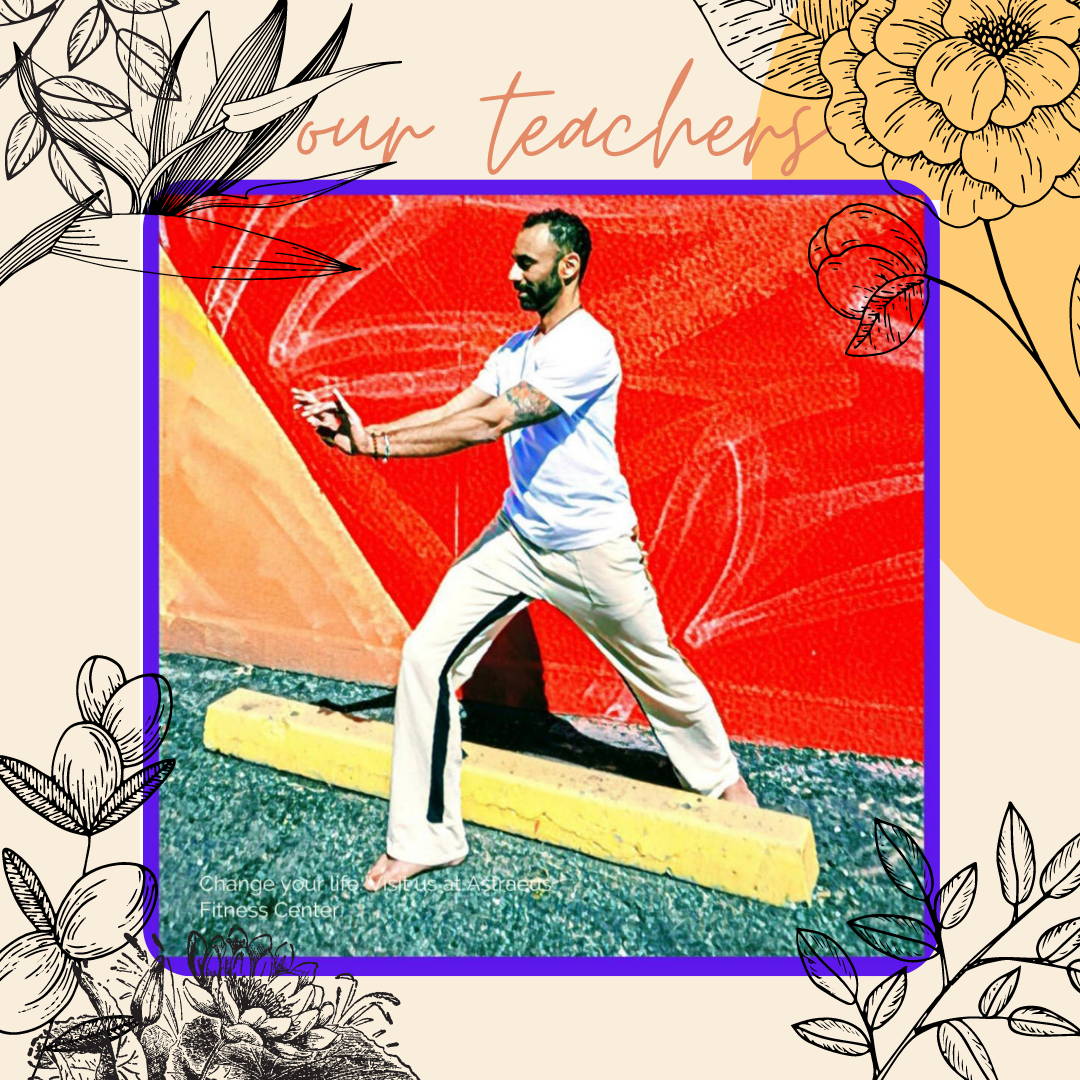 As a seeker and curious soul. I began exploring moving meditation by-way-of Tai Chi Chih and healing hands in 2004. In time, I discovered Hatha yoga that evolved into the practice of transcendental meditation. Becoming a registered yoga teacher in the years that followed. My practice integrates mantra, meditation, breath-work, vinyāsa and flow with micro-doses of kuṇḍalinī, as influenced by Krishnamacharya, Sri Aurobindo, Maharishi Mahesh Yogi, and contemporary yoga & functional fitness techniques. A registered yoga teacher with certifications in rocket yoga, bodyweight & steel mace fitness. My classes are grounded in trauma-aware vinyasa with special attention to dynamic/restorative teaching. As a community member, I work to sustain America's natural beauty, the arts & expression, inclusivity, and suicide prevention.
Raven (she/they) is an experienced yoga teacher and master of Social Work student heavily committed to social justice and somatic care. They honor ancient healing practices and one's ability to self-heal. Considering themself a mid-life doula, they believe in walking with you in your own ushering in of yourself. Raven has completed trauma informed teacher training and in their teaching you will be sure to experience themes of trauma informed yoga as well as influence from Tantra, Somatic Experiencing, Social Work values, yogic and subtle body philosophy, and their own ancestral wisdom. Their classes include pranayama, meditation, and intuitive movement. Raven is an intuitive tarot reader, womanist, pleasure activist, and erotism witch.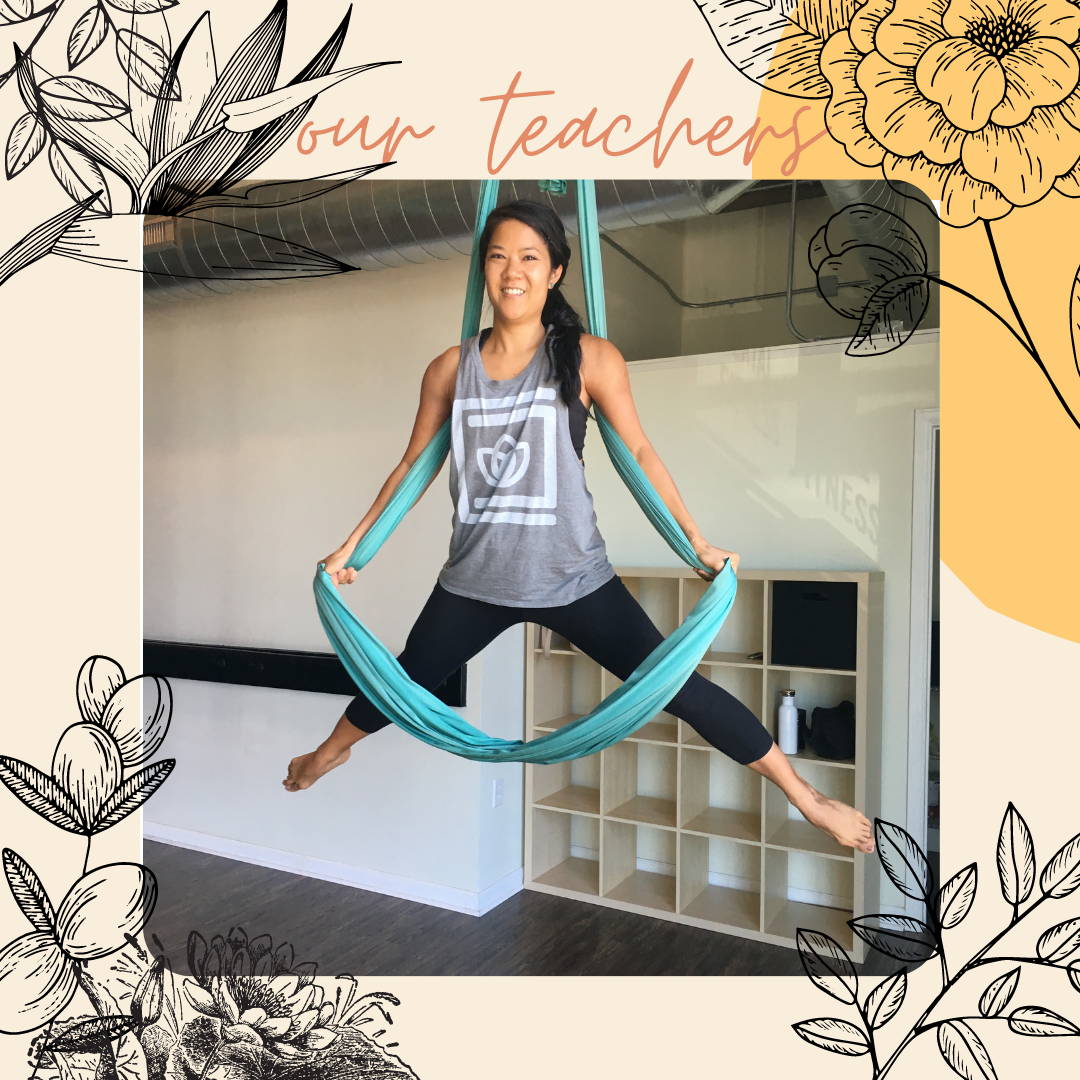 One aspect of yoga Daranee especially loves is that it creates an opportunity to cultivate community and receive inspiration from others around us. She is also drawn to yoga because it reminds us to breathe and provides an outlet for playful and creative expression while teaching us to balance strength and flexibility.
Daranee's personal and professional work is centered on advancing equity and racial justice in predominantly white spaces, including postsecondary education, yoga, wellness, and the outdoors. She is especially passionate about bringing yoga to diverse communities and has taught classes to youth in community-based settings in Denver and to indigenous Mayan youth and adults in Guatemala. As the proud daughter of Thai-Chinese immigrants, Daranee enjoys traveling, reading, cooking, and preserving the cultural heritage of her ancestors.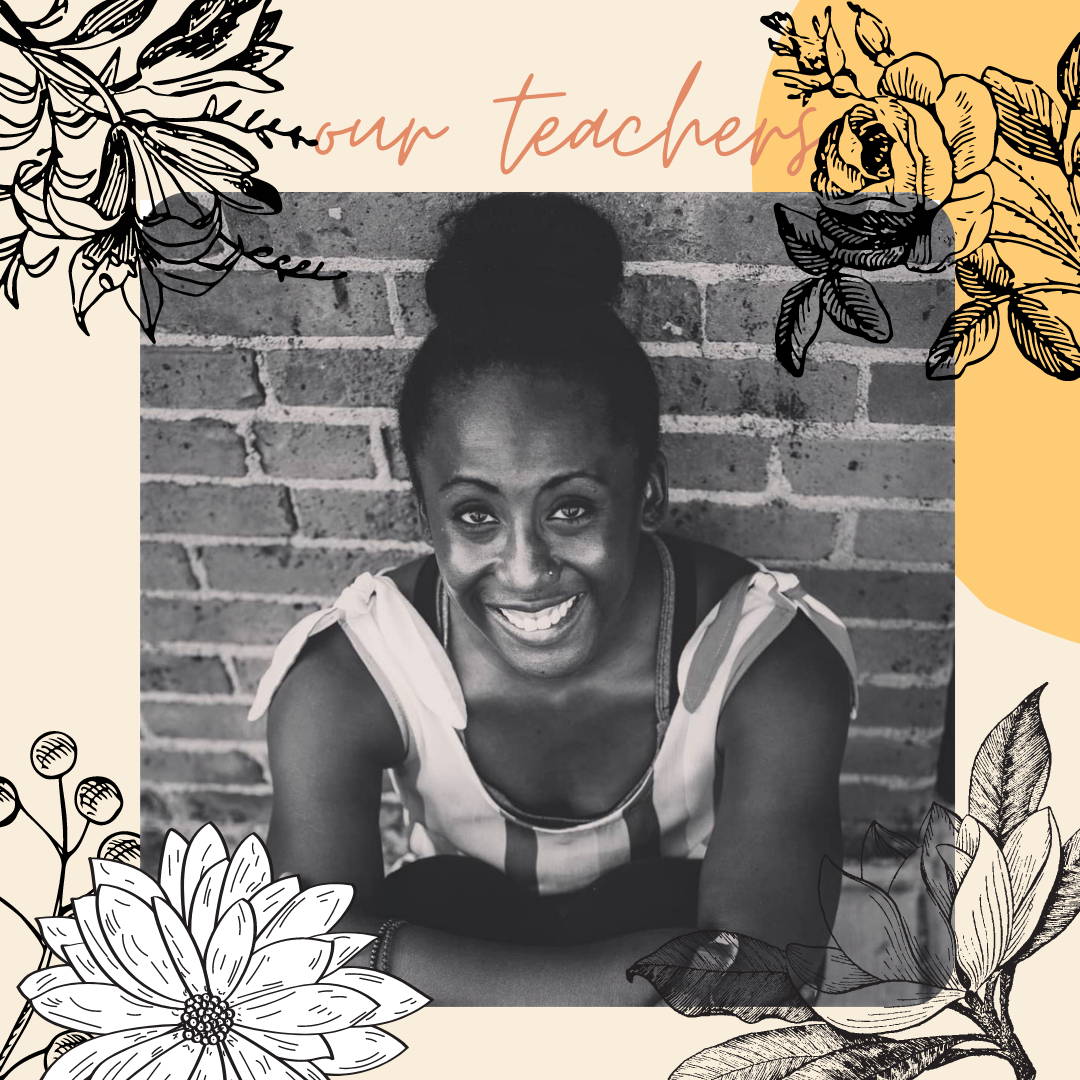 Courtney grew up in Southern Illinois and yoga found her in college before graduating as a dance major. Through the years, she now values this practice as building a connection with yourself more than making perfect shapes. Courtney has 500hrs of training in power vinyasa from the River Yoga in Denver. Courtney is also a massage therapist, Reiki healer, and 90s hip hop and RnB enthusiast.
Learn more about Courtney here and to book a session www.intunecb.com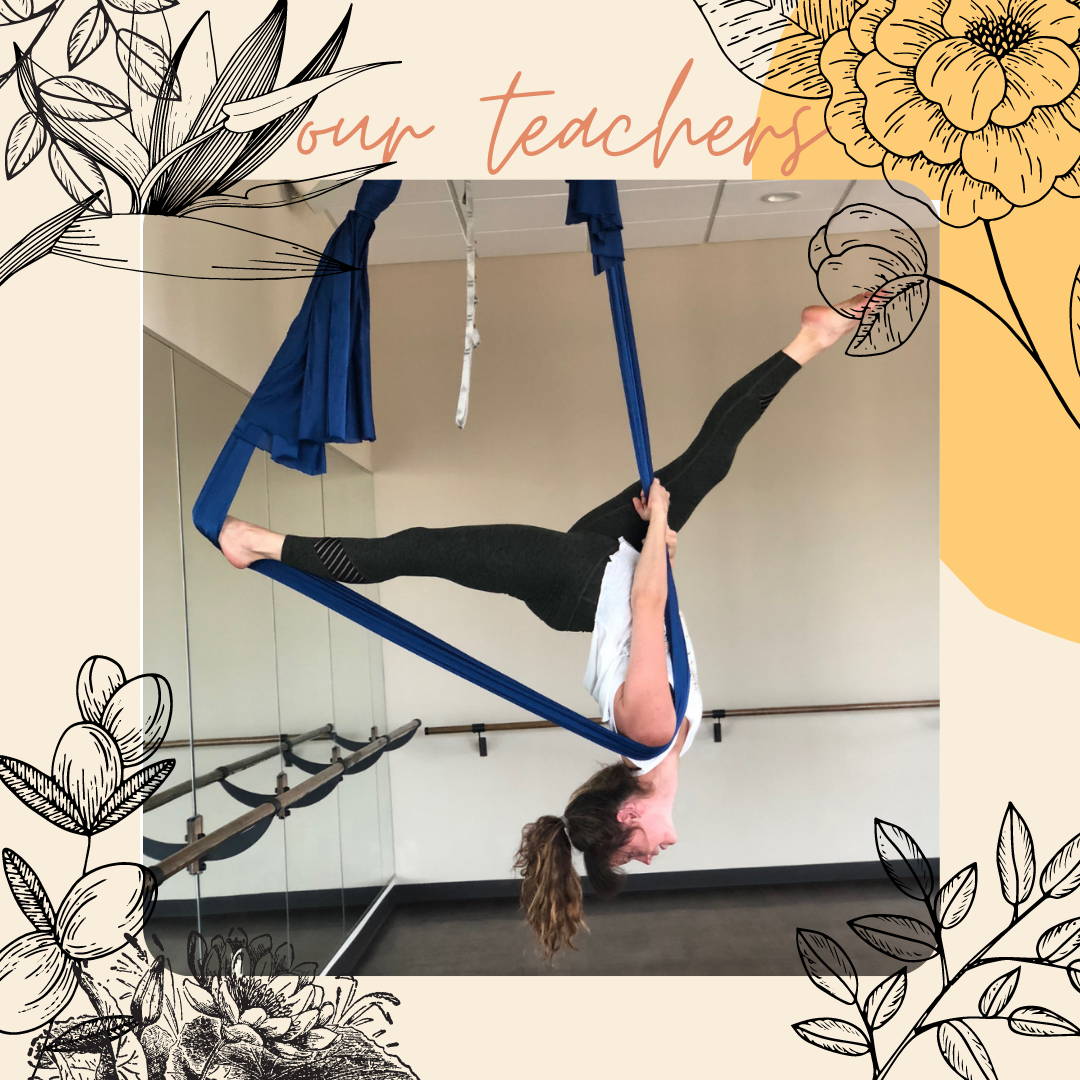 After spending the last decade cultivating a regular yoga practice, Taylor Rose is passionate about sharing her experience and supporting others on their journey.
Taylor Rose hopes to become a catalyst for change by creating a safe and loving space for personal exploration.
She believes we are a physical embodiment of the sacred source, and our purpose is to not only witness but to participate in the inexhaustible celebration we call life.
By utilizing the power of breath, Taylor Rose strives to help others reach new levels of awareness and appreciation for the magic and mystery of our world, both internally and externally.
For more information please visit her website: www.taylorroseyoga.com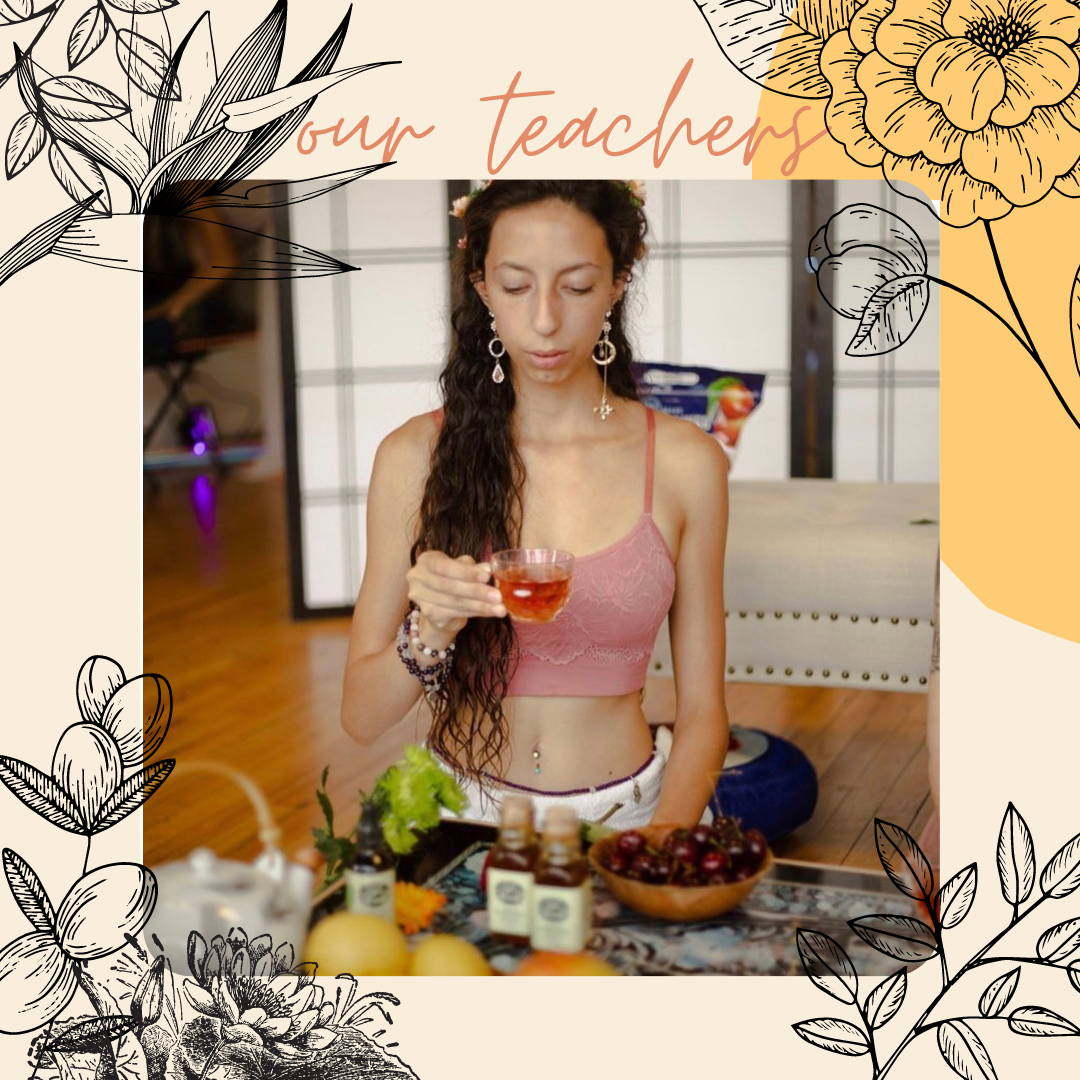 Soly first discovered yoga as a teenager with severe health problems. Both then and now, yoga has been her favorite form of therapy and self-love. She has studied both Sacred Hot Yoga and Vinyasa Yoga and has completed 500 hours of training since 2017. Her goal as a teacher is to gift every student with a sense of peace and belonging in their body and in the world around them.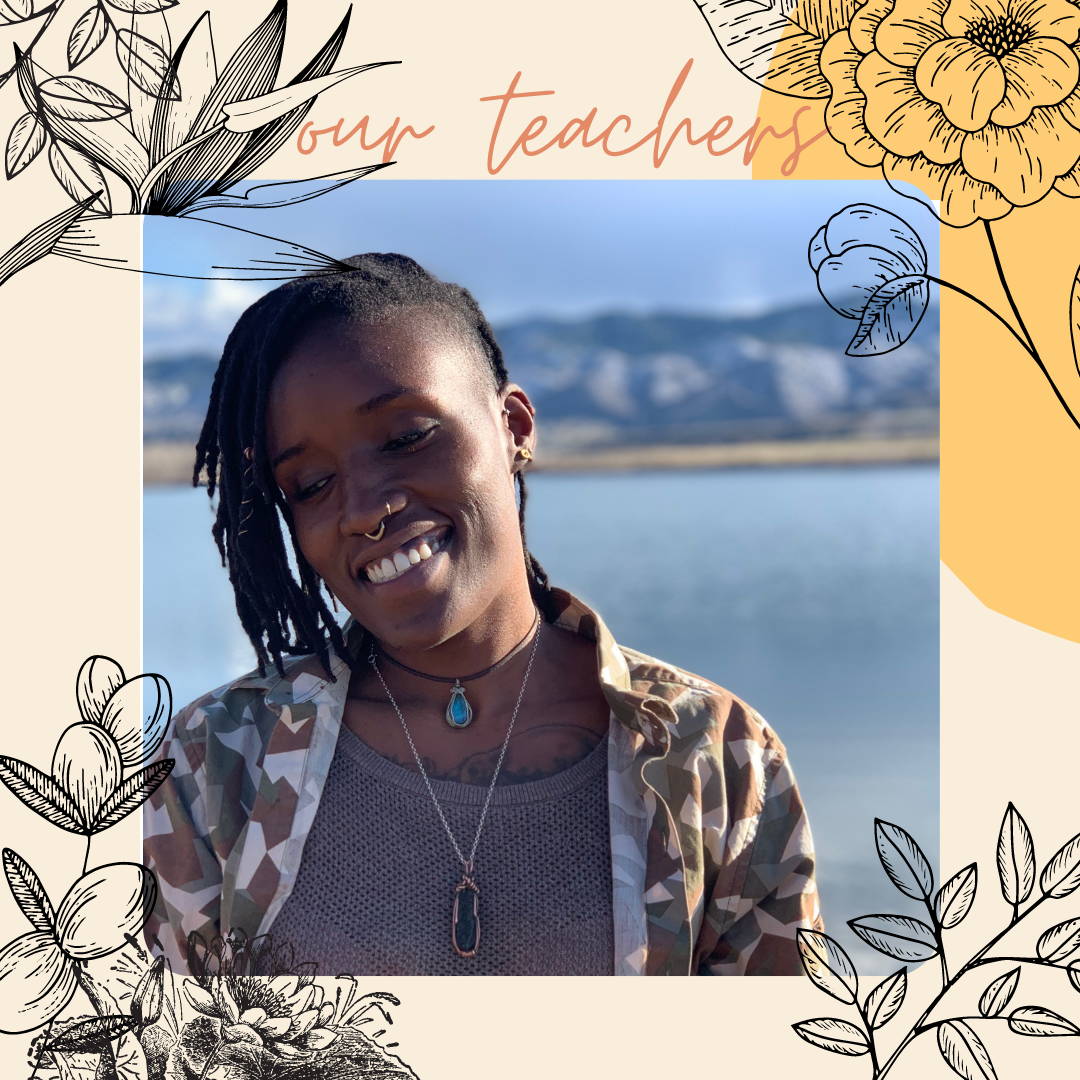 Mona Lisa has been teaching yoga since 2015 and has received over 1,500 hours of supplemental training.
Since her certification, she has had the privilege to facilitate yoga to thousands of people across 15 countries. Her consistent exposure to a physically and culturally diverse group of humans challenged and inspired her to create balanced, functional classes accessible to ANY body choosing to share her practice. Mona has extensive training and experience with trauma and has worked with survivors of sexual assault and domestic violence within the military and civilian sectors.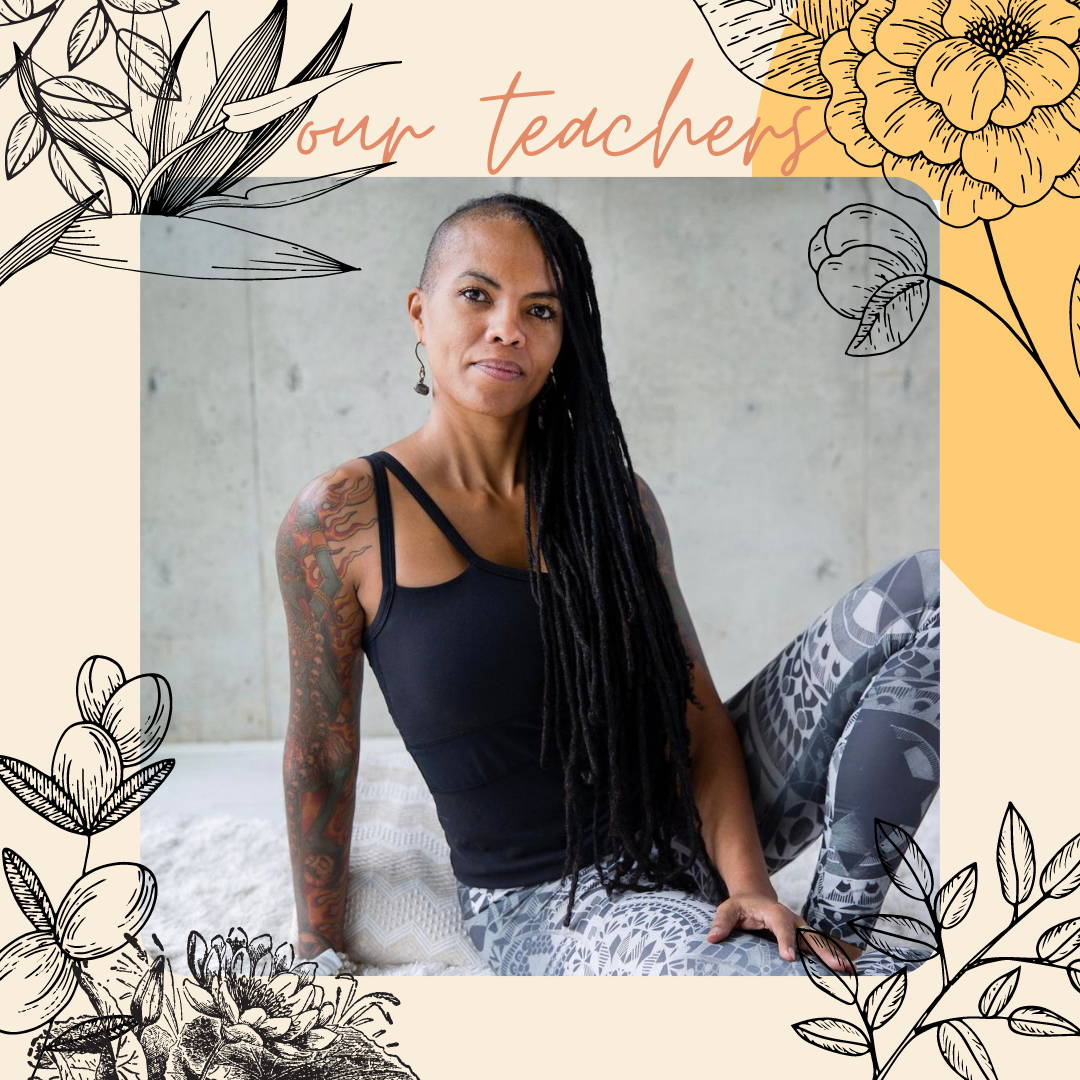 Ali has been sharing her passion for helping others for over 15 years in the form of healing through yoga and energy recalibration. Ali studied yoga, meditation and pranayama in Rishikesh India where she feel in love with the country and rituals. Practicing yoga for over 20 year, Ali creates unique classes that support different healing needs. Her different paths has led her to experience the wonderful power of energy healing in all her offerings. Her intuitive work takes on many forms but the results are the same, clearing of trapped emotions, stronger connection to self, blocks removed, physical and mental balance and health.

Growing up in Trinidad and Tobago, Soraya has experience dancing ballet, jazz, hip hop, contemporary and West African dance. She returned to yoga asana as a way to find her breath again and as a means of connecting back to her ancestors. She currently lives in Denver, CO on Arapaho land and co-leads a youth-civic engagement and organizing program and non-profit and co-teaches university courses on social justice and education as a tool for social change. She is pursuing an MPA with a focus on Environmental Policy and Law at CU Denver. Soraya completed her RYT 200 studying Ashtanga and learning to teach Vinyasa yoga in 2020.
Yoga asana and meditation are an integral part of her healing journey. Soraya believes that if we are to put the 8 limbs of yoga into action and do the work to see that all beings are interconnected, then we must engage in anti-racism work and that anti-racism work is the work of radical love. Her classes are a balance of valuing exercise in the physical body and challenging the Western appropriation of yoga through centering our breath, decolonizing yoga's roots, and dismantling white supremacy. Her vinyasa and asana practice engages students to reflect on their own commitments to waking up in a more just world and encourages us each to dream and act deliberately towards love, justice, and liberation.
--
Davida invites you to take a walk on the yin side. She is passionate about this slower style yoga, believing we all need to regularly pause and reset. Yin yoga is a passive and restorative type yoga facilitating balance. Davida will guide you into stillness and direct your mind inward.
Davida discovered yin style yoga while completing a 200 hour LifePower Yoga Teacher Training certification in 2016. This training emphasized Ashtanga based power vinyasa yoga. A style where her 25 years of fitness instruction shines.
Davida also studied taoism focused yin yoga with Denver martial artist Mike Niminyoa. She is a dancer and choreographer and one of Denver's original Zumba Fitness leaders. You can also hear Davida on the radio or look for her byline on health and wellness articles.
Learn more about Davida here: www.withDavida.com
--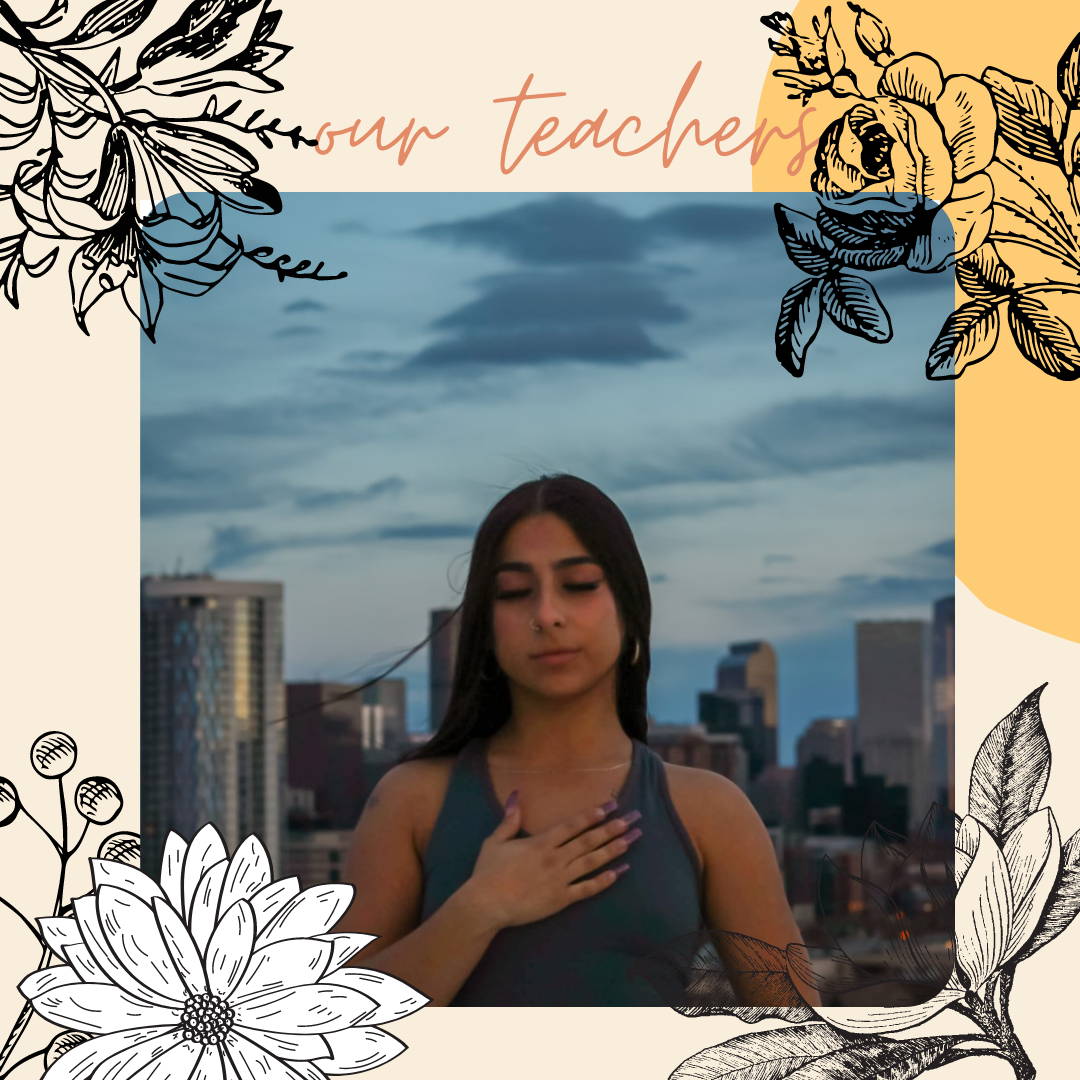 Hi friends! My name is Bianca and I grew up in north Denver -- and have been teaching yoga since 2015. Yoga is my energy work. I am a Yoga and Meditation Guide, Social Justice Advocate and Movement Facilitator. I specialize in leading breathe work, Vinyasa, Restorative, and Chair Yoga. My goal is to bring health and wellness to marginalized communities by making Yoga more accessible. Let's create some sacred space together.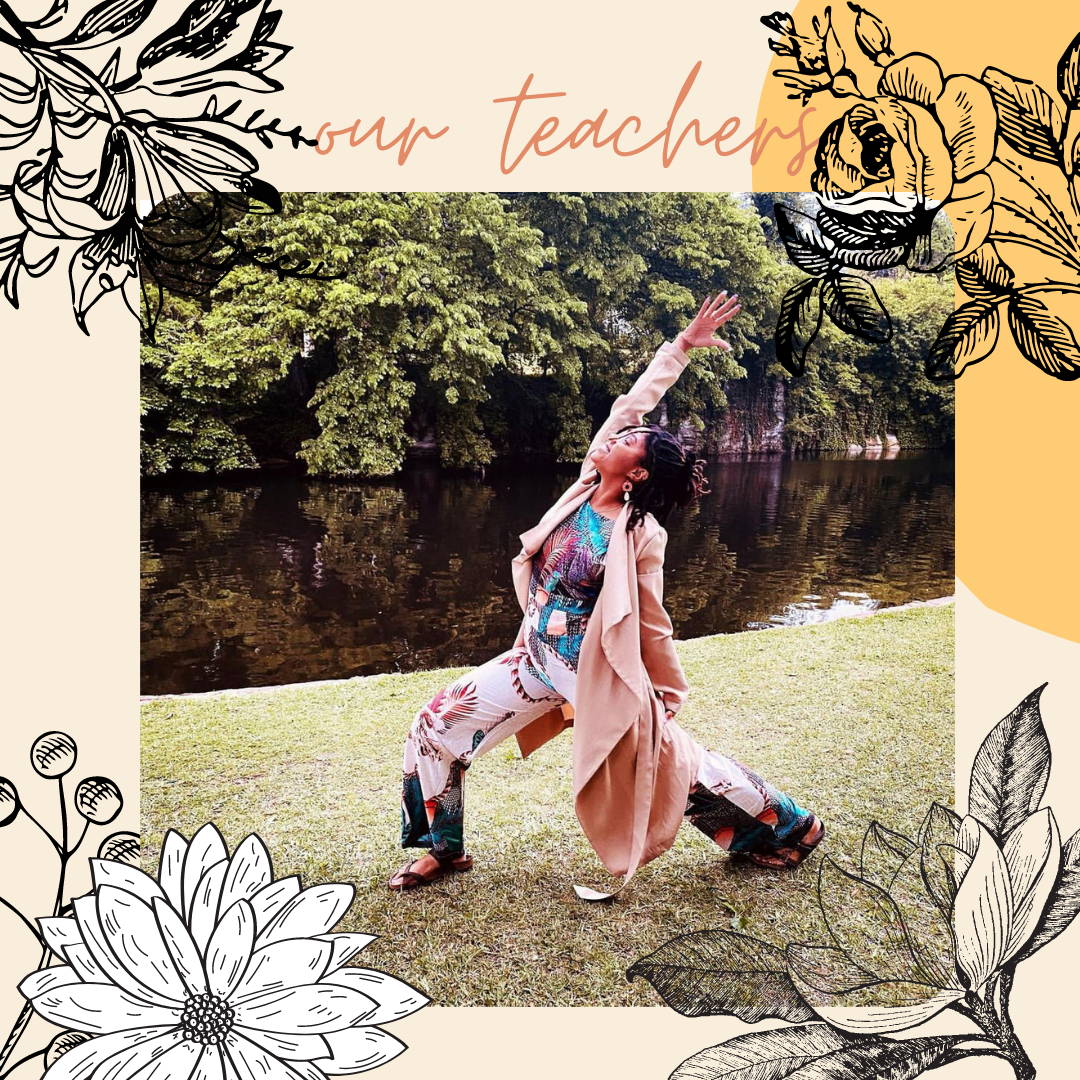 Aysia first experienced yoga in high school and has been in love with it ever since. She finds yoga to be challenging, grounding and up-lifting. Aysia has found undeniable self confidence through yoga and is determined to help her students find confidence within themselves. Aysia is currently a graduate student studying counseling and incorporates trauma informed practices within her classes. She hopes to continue to make an impact in her community by teaching people how to connect with themselves, grow in confidence and heal from trauma.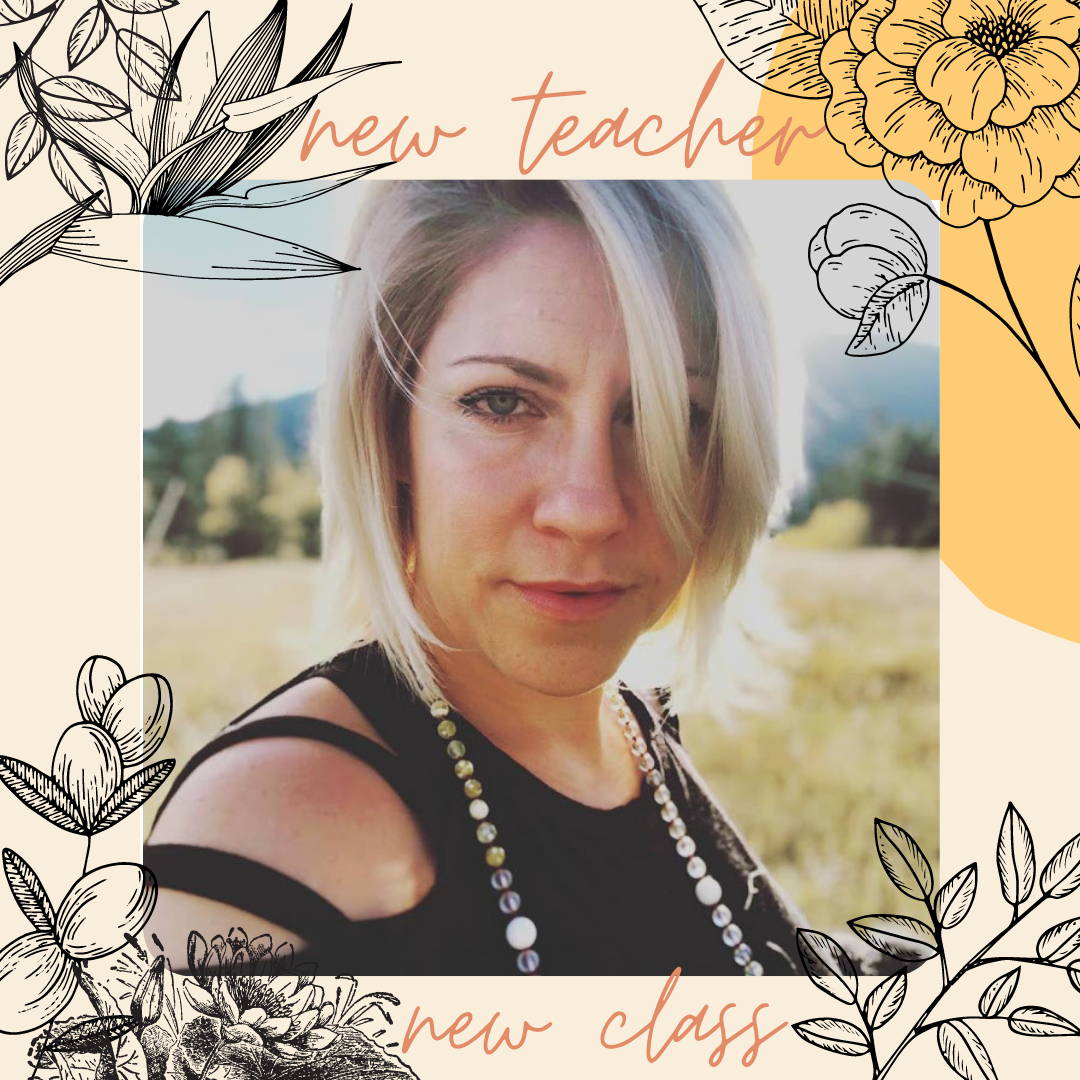 Rossi's Teaching Style is strengthening, intentional, sensual, funny, and educational.Rossi grew up in Bulgaria. Yoga found her as a teenager after the loss of a dear friend, andshe's been practicing on and off for years before she took on the path of a teacher in 2014.Rossi is eager to share her love for yoga and keeps her sights open to learning from each of herstudents.In Rossi`s class, you can expect to hold poses, laugh, create intention, or learn a fun story froman old myth! She has over 1600 hours in a variety of yoga training including Power Vinyasa,Iyengar, Hatha, Restorative, Yin, Yoga for addiction and recovery, Love Your Brain/ yoga fortraumatic brain injuries, Yoga for Young Warriors, The art of adjustments and mindful touch andcontinues to dig deep into the practice every day.Rossi is a Traditional Bodywork as well as Level 2 Usui Reiki practitioner.Svadhyaya (self-study) is a big part of each class you will take with Rossi.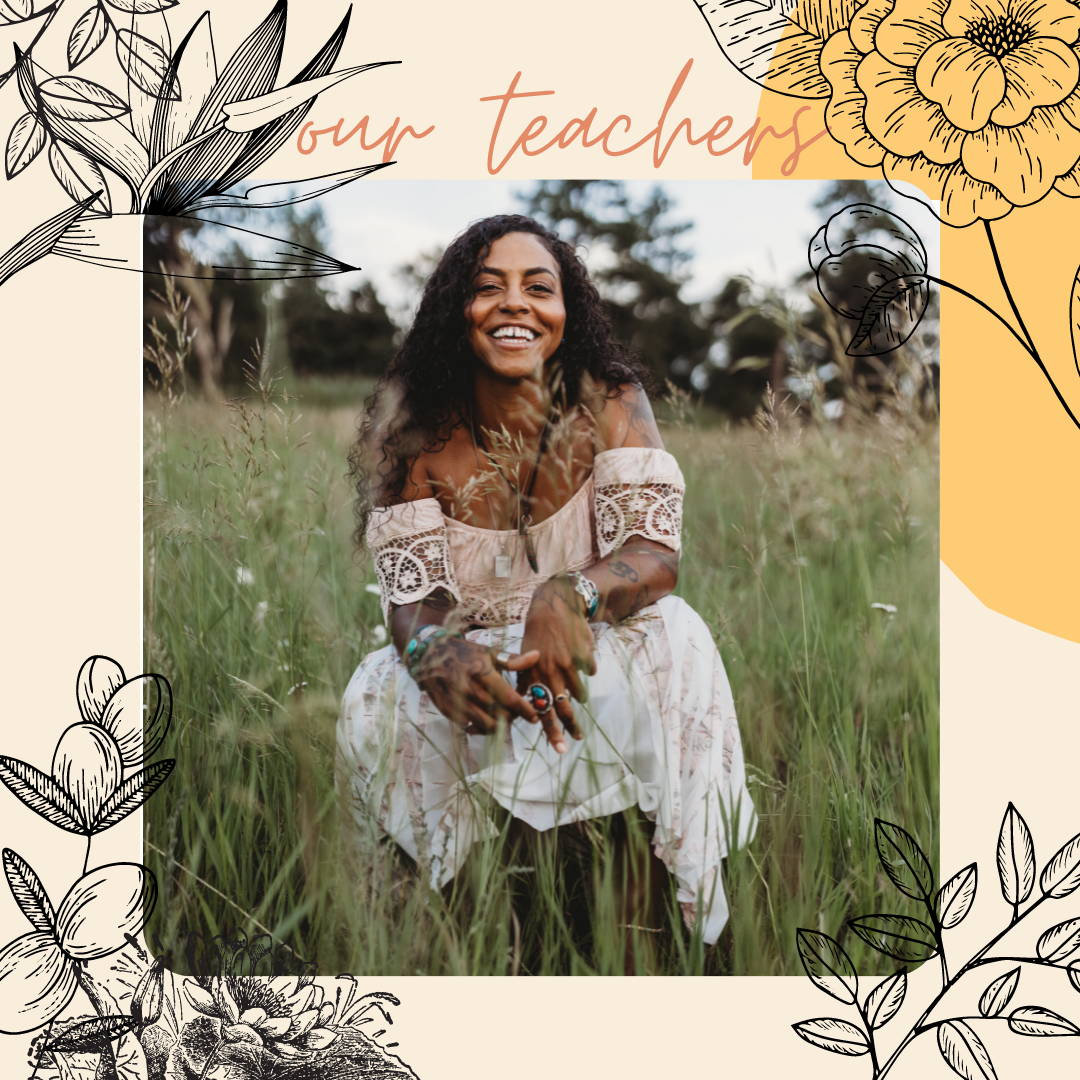 Shanté is an easy ball of energy; she's curious, expressive and intrigued by the human experience. Her class inspires conscious choice through movement, deep breaths and stillness. In this class she shares her souls vision of trusting what is to encourage genuine conversation and connection with the body.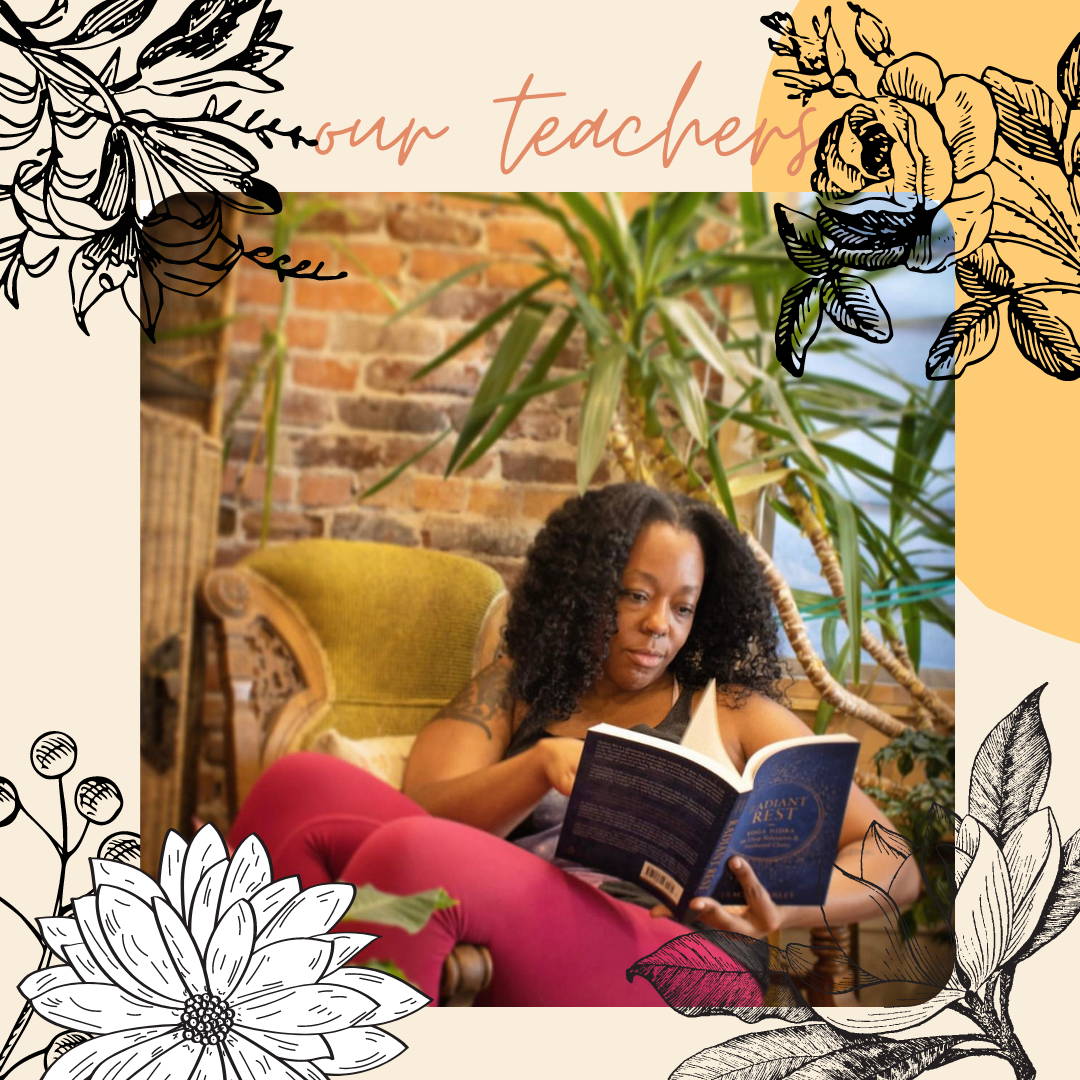 I'm Steph Lindsey, The Black Unicorn. I began practicing yoga in 2000, though it was only in the past 5 years that I cultivated an increasingly devoted practice culminating with the completion of my yoga teacher training in 2017. I believe in a yoga practice that can create spaces of sanctuary and community, which are vital to honoring our mind, body and spirit. I use the spirit of the black unicorn because it symbolizes the strength and power that can lead someone towards achieving their goals. Black unicorn's can overcome barriers and push forward to a desirable, powerfully awesome life. As a black unicorn, I am honored to share a yoga practice that celebrates our own unique experience in our bodies, while helping you release the stresses of daily life, and celebrates the 'magic' in all of us!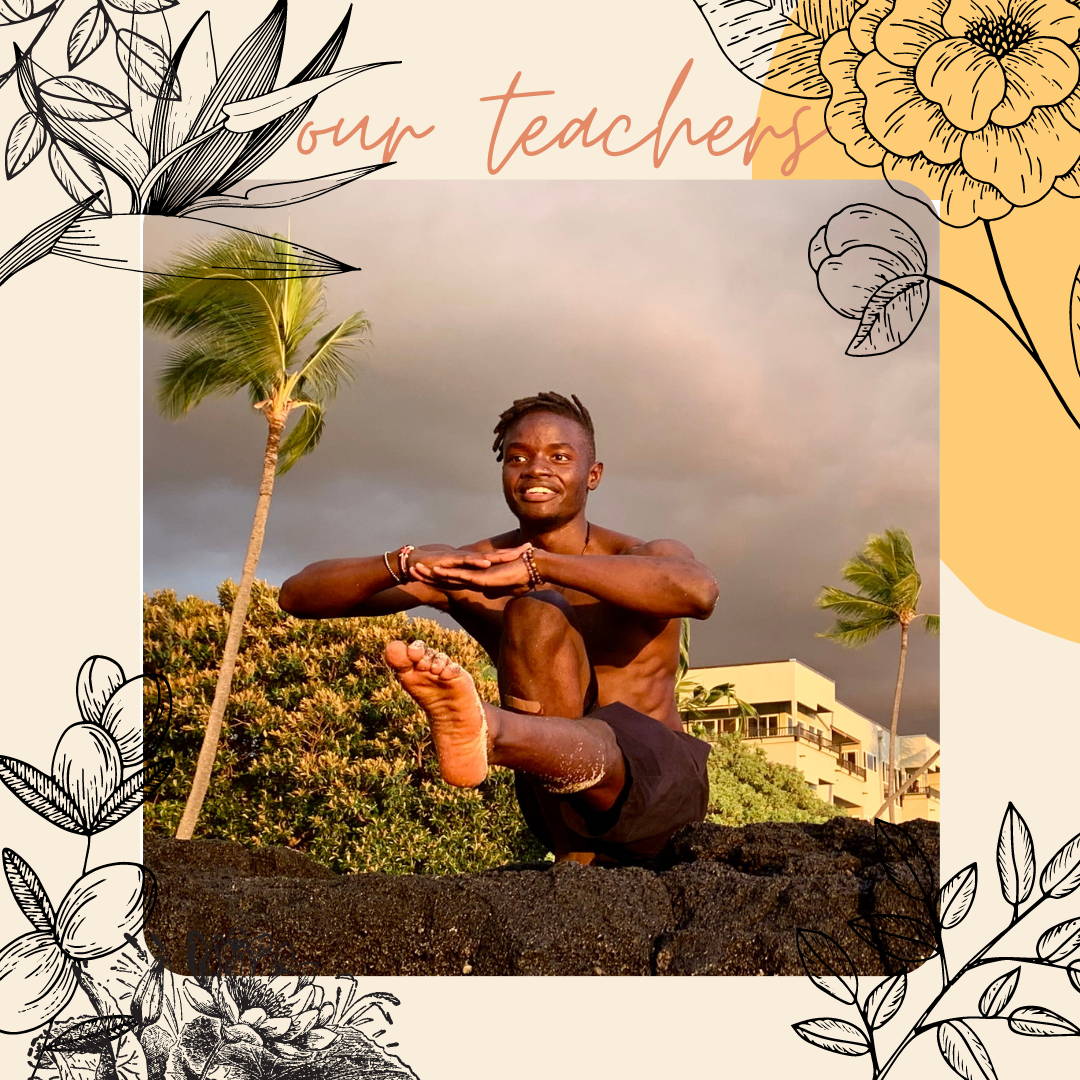 I'm a passionate coach dedicated to the mission of guiding others to their highest potential through optimizing health and wellness. I currently focus on calisthenics and gymnastics training, but grew up with soccer, track, and weightlifting. I currently hold a fitness training certificate from the International Sports Science Association and will soon acquire internationally accredited certifications in group fitness instruction, nutrition, and behavior transformation. My classes
are a space where I bring my bright personality, technical knowhow, and genuine love for human connection and play to create a learning experience for students that is thrilling, candid, and challenging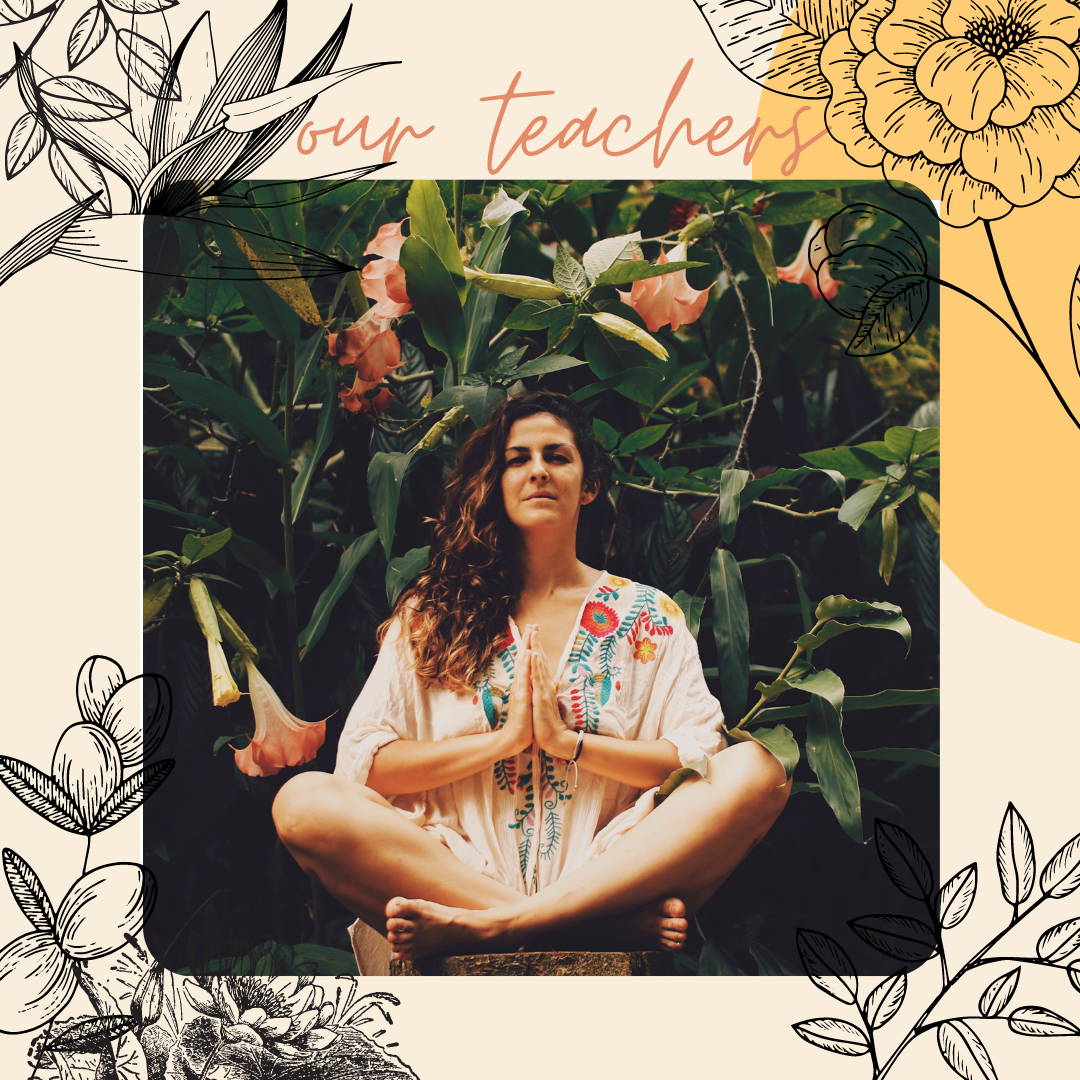 Katie is a Master Hypnosis Practitioner, Life & Success Coach, RYT 200, and Certified SoulWorker. Trained through the Akhanda (whole) Shakti (feminine) lineage, Katie takes an integrative approach to her teachings and infuses it with creative, awakened flows to drop deeper even deeper into this mind-body-spirit connection. She is passionate about creating sacred spaces for her students to explore and cultivate deeper connectedness in the present moment.
Her unique background blends subconscious reprogramming, hypnosis, eastern and western philosophy, astrology, pure witchcraft and moon magick to create lasting transformation with ease, pleasure, and play. She can't wait to welcome you in.