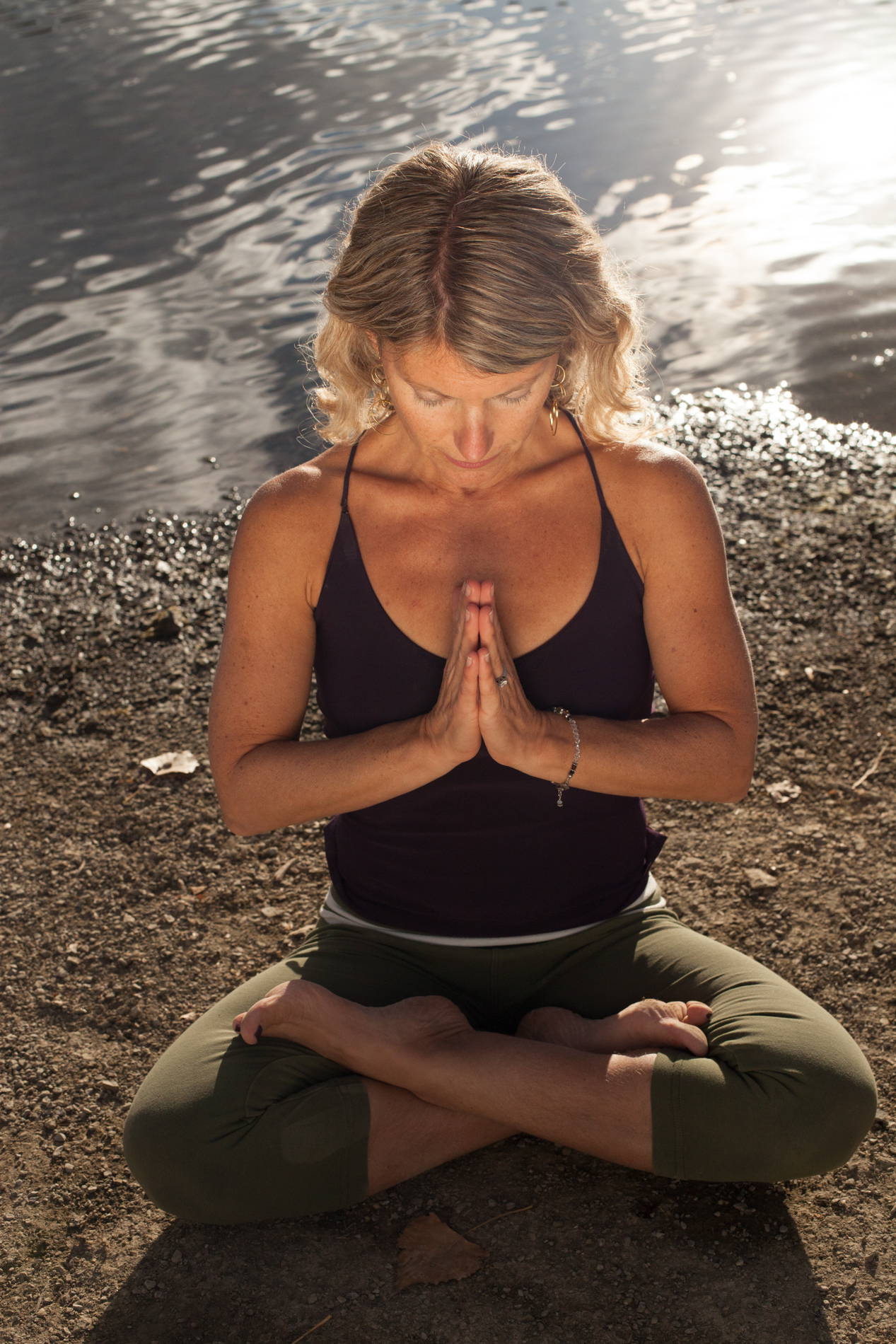 Need support for grief and loss? The Grief Support Network has created profoundly rich and rewarding yoga therapy programs for all stages of grief — designed to help you transform through grief with the tools, self-awareness and supportive community needed to step fully and authentically into your life. Through yoga, meditation, journaling, group sharing and somatic exploration, participants learn to observe where they are holding grief in their bodies and to witness the sensations, thoughts and feelings that they are experiencing without judgment. We offer an intimate, safe container for grief to be felt, expressed, shared and healed.We are a collective of teachers offering proven mindfulness-based, grief-focused yoga therapy programs that embrace grief as an opportunity for growth and connection. The depth and scope of this work changes peoples' lives – ultimately allowing for greater clarity and understanding of their purpose and life path.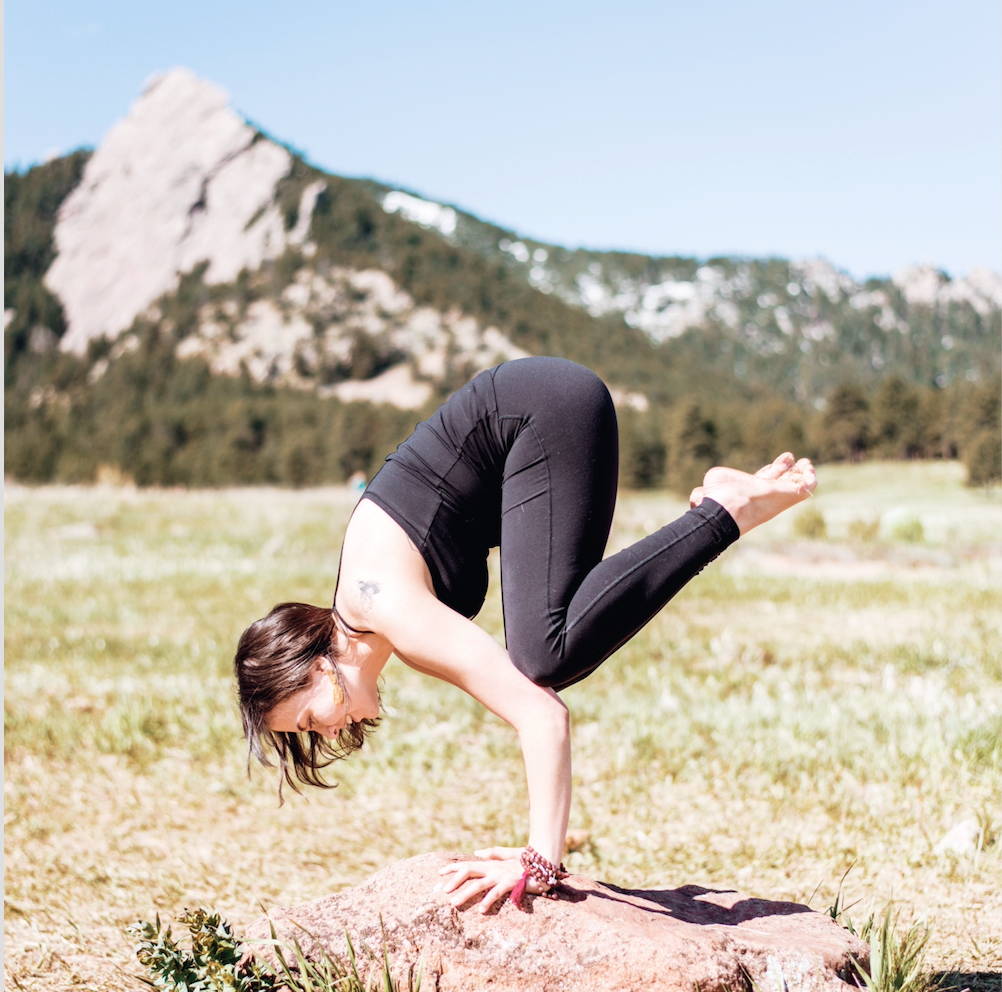 Havanna Stegner is an 200-Hour certified yoga teacher and she finished her training in May of 2019 through CorePower Yoga. Havanna finds joy in the practice of Power Yoga, Vinyasa, Katonah, Hatha, and Yin. Her passion for inspiring freedom and igniting confidence in others shines on and off the mat. In her classes, utilizing the power of meditation, asana and pranayama, you will discover the power you hold within, face challenges courageously and overcome fear and insecurity.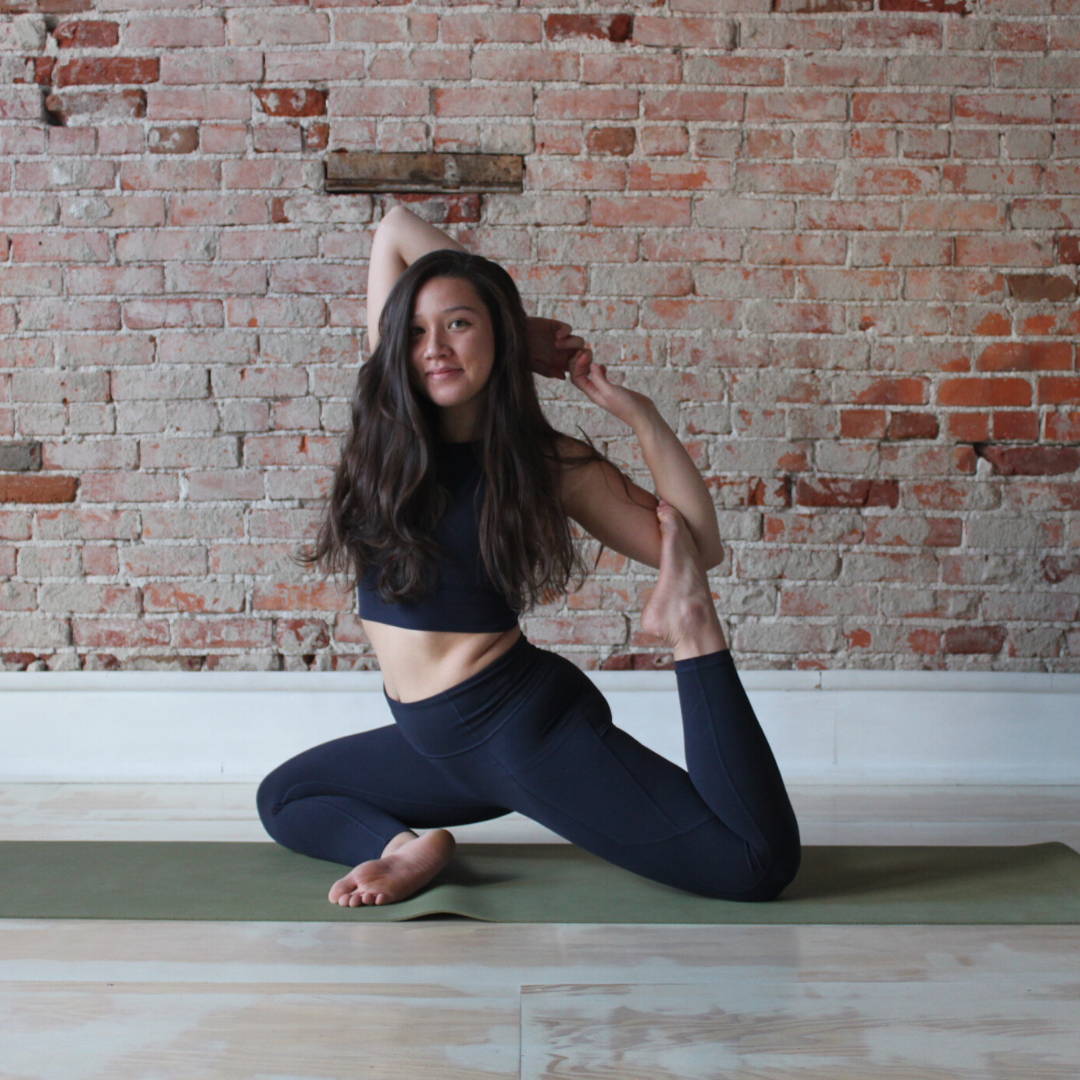 Jolena is a spiritual environmentalist, and she hopes to use yoga to help heal herself, others, and the natural world. Yoga has allowed her to connect with the true nature of herself, and the true nature of all life on earth. Jolena has found that we are– like butterflies flitting over a babbling stream– peaceful, beautiful, and perfect at our core. This understanding of the purity and goodness of nature has given her immense love for the planet and its inhabitants. Life holds intrinsic value beyond anything she can comprehend, and yoga lets her bask in the power of our oneness. Jolena believes there are dark forces in this world. Suffering and injustice that take place on a daily basis. She is an activist, constantly grieving and healing. Yoga allows this to be done in power, grace, and gratitude. After all, true healing can only be done from a place of joy, and so Jolena hopes to spread peaceful bliss to others, combatting human suffering one breath at a time.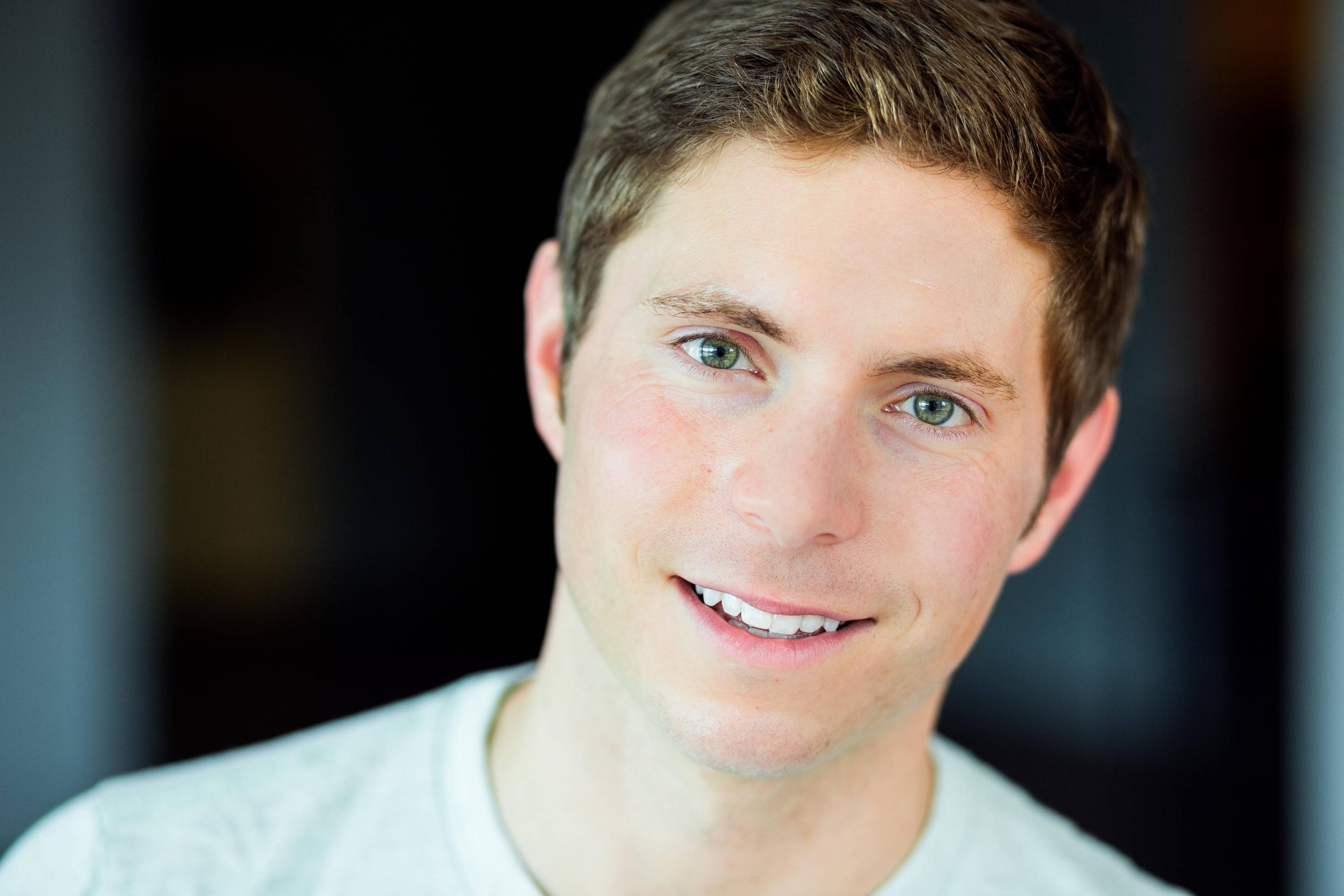 Adam Ayers is a Licensed Massage Therapist, a 500-Hour Registered Yoga Teacher with the National Yoga Alliance, a Certified Relax and Renew Trainer™, a Certified Personal Trainer through the National Academy of Sports Medicine and a Myofascial Release Practitioner in the John F. Barnes' Approach. He began teaching yoga in 2001 shortly after his introduction to the practice at age 19. Since then Adam has taught throughout the United States in various venues, from well-appointed spas to corporate settings, and teacher trainings. In 2016, Adam founded YoGay Yoga, a creative program expanding the benefits of yoga to the LGBTQ community. His diverse background of study with leading teachers Francois Raoult, Judith Lasater, Ph.D, PT. Donald Moyer, Richard Rosen, and Desiree Rumbaugh yields a unique and embodied approach to teaching yoga. Adam emphasizes a playful exploration of postural alignment as it relates to the practice of breathing, meditation and deep rest. He continues learning with senior yoga teacher Francois Raoult and as a longtime and dedicated student of Judith Lasater, Ph.D, PT.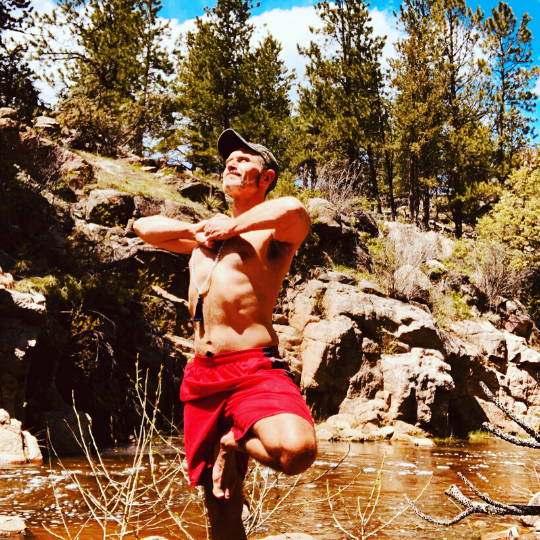 Paul Perry has been teaching yoga since 2006. His skills include many styles of Yoga and his usual offerings include Vinyasa, Yin, Restorative, Kundalini, and Hot Yoga. Paul is especially interested in weaving ancient and modern Tantric practices into the fabric of his teachings. His classes use deep healing techniques like Pranayama, Mantra, and Meditation. He is passionate about teaching classes that cater to the Gay/Queer Community. He has a beautiful sweet cat named Mars, aptly named for this powerful Aries Yoga teacher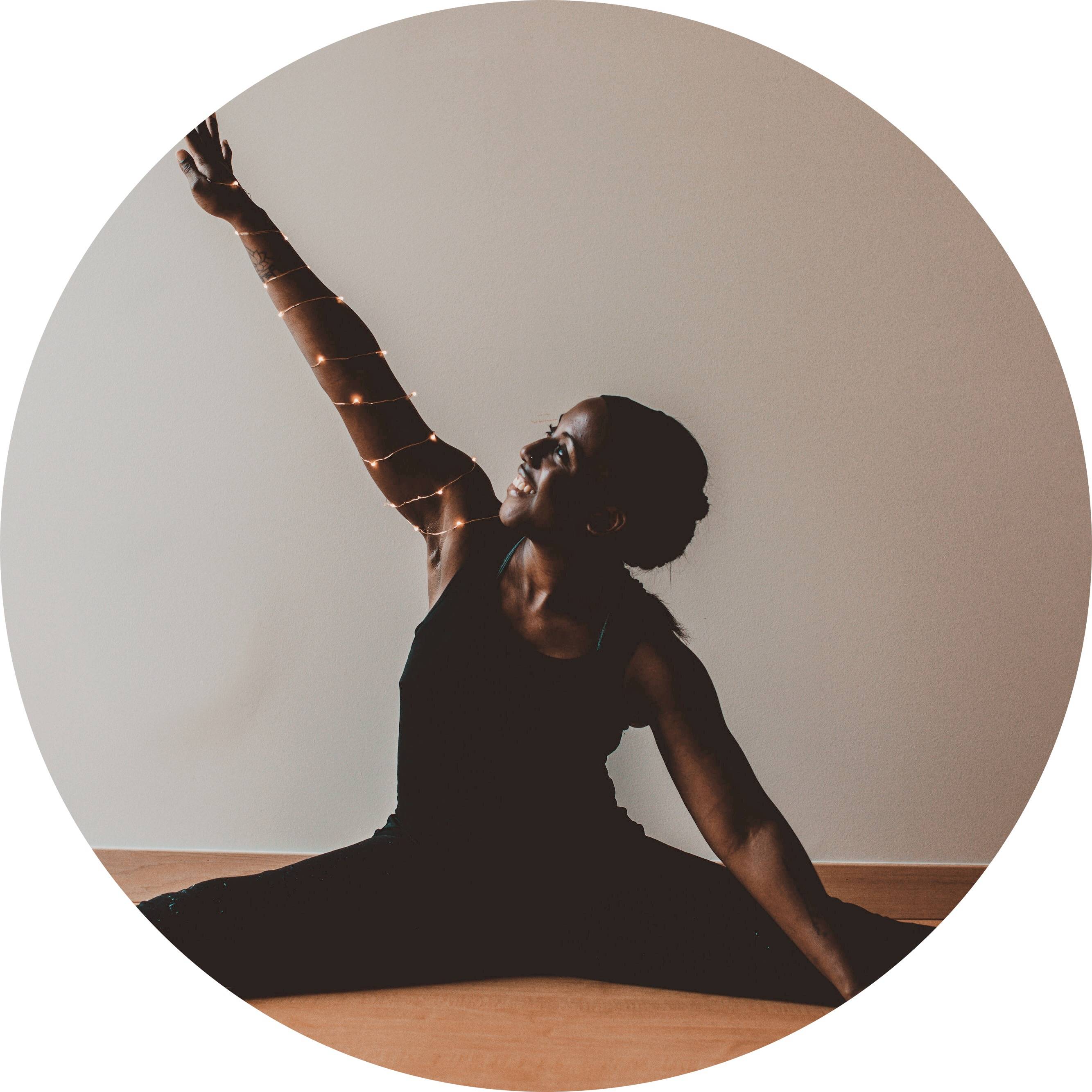 ​Yoga found Courtney her senior year of college while a dance major. In Denver, she completed 500hrs of teacher training in power vinyasa at the River Yoga where she is also currently a teacher. As a student and teacher, yoga had helped her find her voice and has guided her with grace and humility through life transitions.
In Courtney's class you can expect an all levels, challenging flow with a sense of grounding, compassion, hands on assists, and a sense of humor. She also loves 90s hip hop and uses the urban music she loves to set an inclusive and fun vibe for her classes.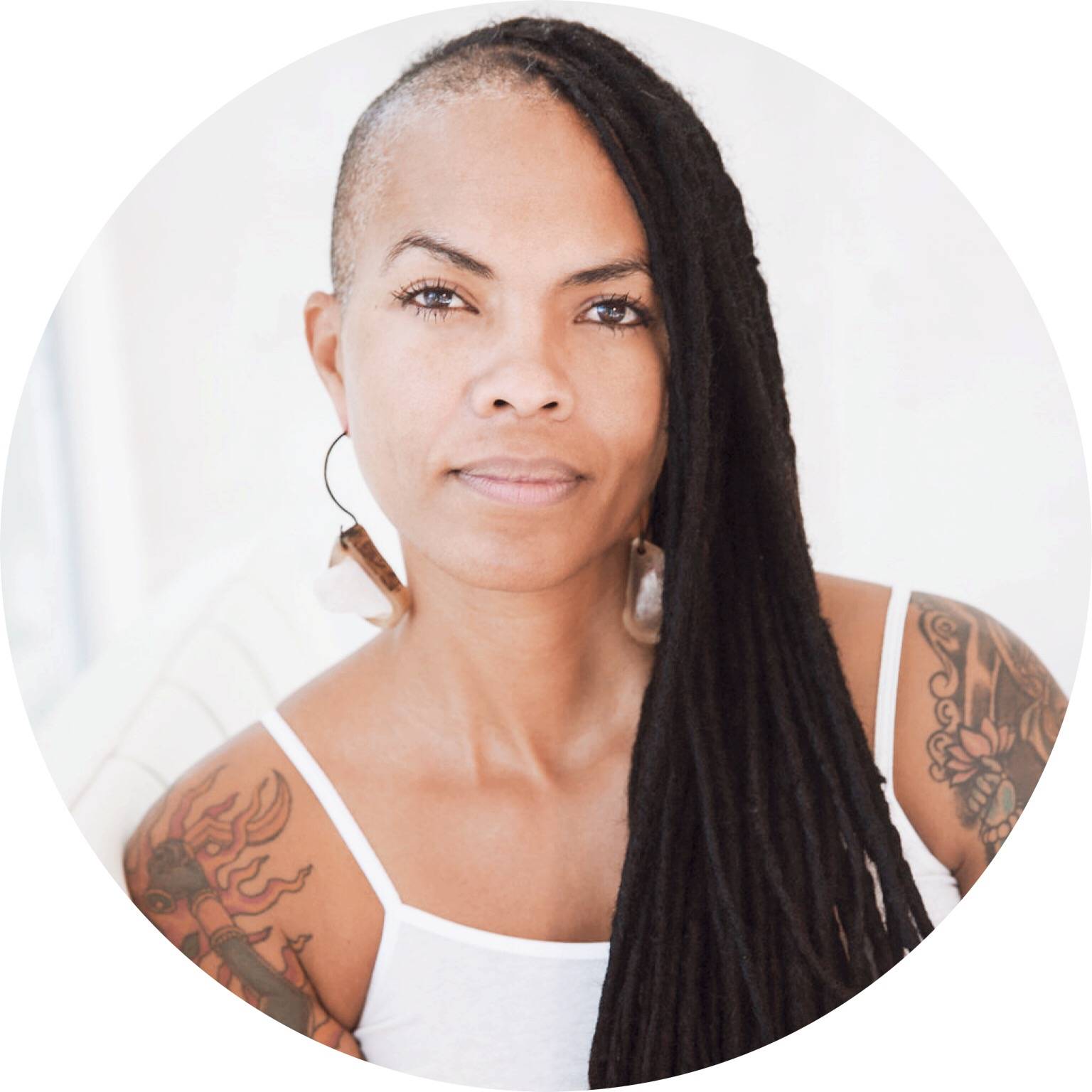 Ali has been sharing her passion for helping others for over 15 years in the form of healing through yoga and energy recalibration. Ali studied yoga, meditation and pranayama in Rishikesh India where she feel in love with the country and rituals. Practicing yoga for over 20 year, Ali creates unique classes that support different healing needs. Her different paths has led her to experience the wonderful power of energy healing in all her offerings. Her intuitive work takes on many forms but the results are the same, clearing of trapped emotions, stronger connection to self, blocks removed, physical and mental balance and health.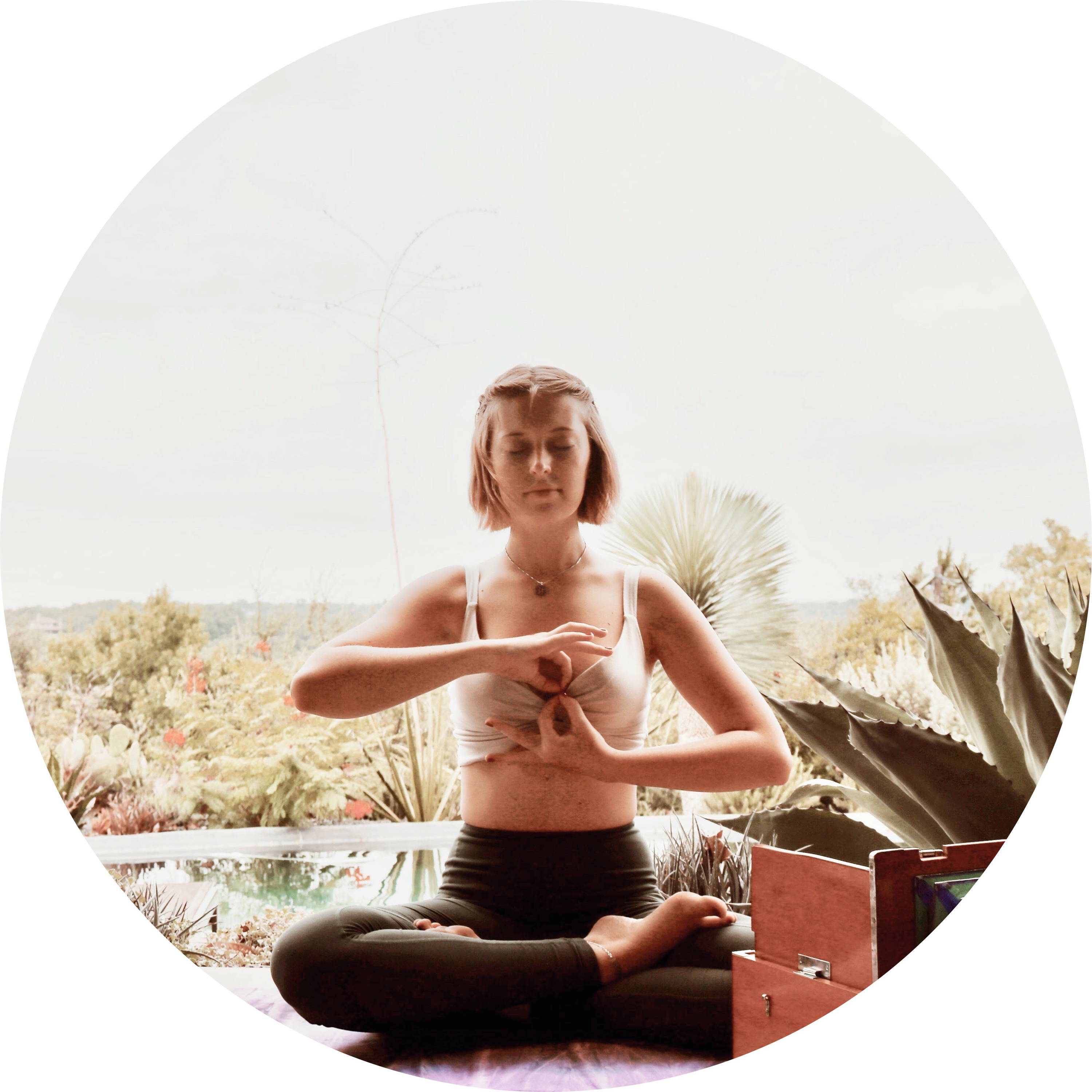 In this rapidly changing & often overwhelming world, Riley offers the remedy of reconnecting with the body's natural rhythms. During her specialized Yoga Nidra Sound Baths, Riley will guide you on a somatic & sonic journey which will ultimately leave you deeply relaxed & more aligned with your own divine wisdom. Riley was introduced to yoga by her mother as a young child, diving deep into her personal practice by the age of 14. By 18, she had completed her first 200 hour yoga teacher training, & she is currently continuing her yoga studies at Naropa University in Boulder, Colorado.
Yoga Nidra, which roughly translates to yogic sleep, is a non-confrontational approach to meditation that only asks for you to get as comfy as possible & then try to maintain stillness. The Yoga Nidra Sound Bath is designed to relax your body & mind deeply, allowing your consciousness to drift into a dreamlike trance. Within this liminal space, visions & insights might arise, facilitating profound healing & growth. Come experience a sonic landscape that will leave you feeling peaceful, purposeful, and prosperous!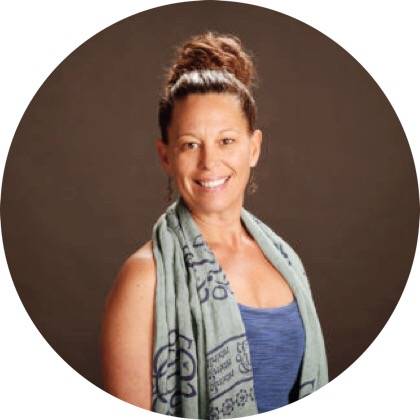 Shelly's approach to yoga is one that honors the self, with the aim of improving interpersonal relations and authenticity. Her Classes meld awareness with movement and breath, adding heart and humor to each class. Shelly completed her 200 hour teacher training at Axis Yoga and is currently completing her 500 YTT at Kindness Yoga, both in Denver. She is the founding yogini of Twisted Sister Yoga and teaches ganja yoga classes, workshops and ganja yoga retreats around the world.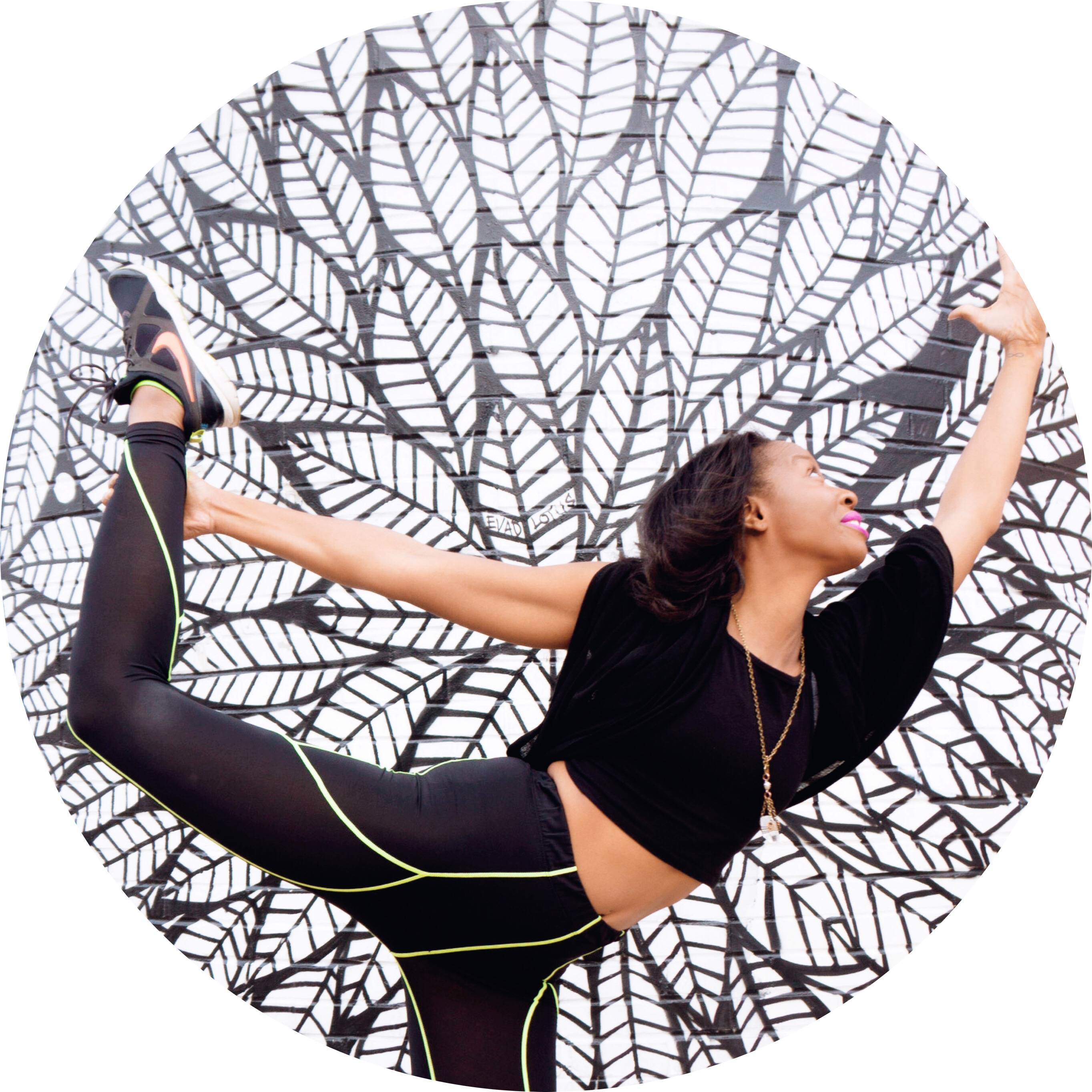 From the age of 16 Lesley Pace has held a deep affinity for yoga and meditation in her life. She began her practice after a sports injury left her with a torn ACL and MCL. From there she continued to utilize yoga as a space of peace through challenging times in college and after. Inspired by the strength and clarity she gained, Lesley chose to delve deeper into her yoga practice by attending a 200-Hour Teacher Training program with Axis Yoga in 2014.​
Since that time she has been teaching various styles of yoga throughout the state of Colorado and is continuing to augment her yoga education with more training. Most recently she has atteneded the Prison Yoga Training with James Fox in Amsterdam and she also serves as co-director with Chelsea Jackson Roberts, PhD at the Yoga, Literature, Art Camp for teeanage girls at Spelman College. Ultimately, Lesley will be using her practice to spread love, light, and healing to those most in need.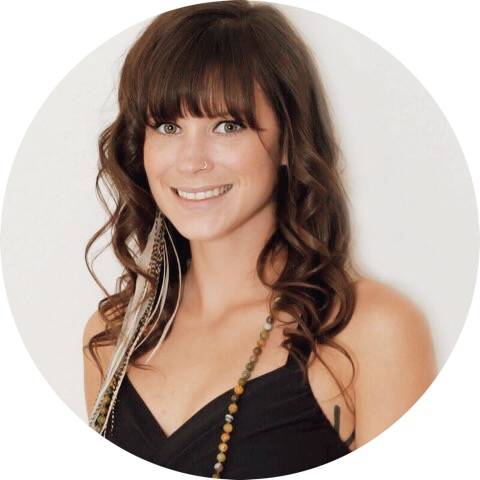 After spending the last decade cultivating a regular yoga practice, Taylor Rose is passionate about sharing her experience and supporting others on their journey. Taylor Rose hopes to become a catalyst for change by creating a safe and loving space for personal exploration. She believes we are a physical embodiment of the sacred source, and our purpose is to not only witness, but to participate in the inexhaustible celebration we call life. By utilizing the power of breath, Taylor Rose strives to help others reach new levels of awareness and appreciation for the magic and mystery of our world, both internally and externally. For more information please visit her website: taylorroseyoga.com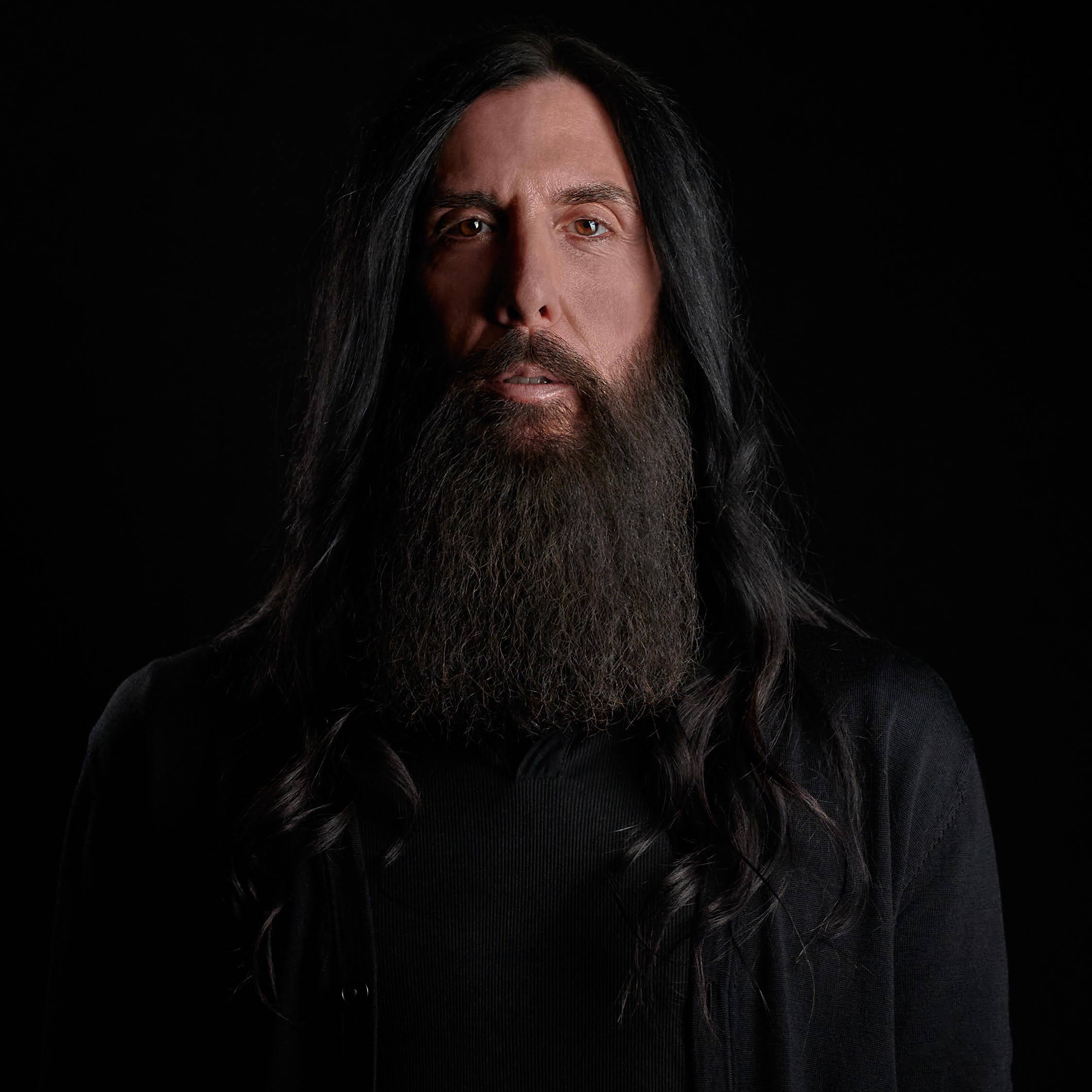 Around the world, countless people have found inspiration and healing in the words of Myster Blu.
He's a gifted Teacher, Guide, Healer, Writer, and Motivational Speaker. His guided meditations serve as 'mini instruction manuals for moving forward from the heart" that urge us toward the remarkable capacity for love, compassion, forgiveness, and hope.
Myster Blu is a global Meditation Master. He's the Mindfulness Instructor for the Jefferson County Sheriffs Office/Detention Center and the founder of Project Blu Heart prison meditation ministry and Blu Aspen Meditation Sanctuary, he's also a Meditation Guide/Mindfulness Instructor at Urban Sanctuary Yoga Studio in Denver, CO. He hosts the TOP RATED Mile High Mystic Meditation Experience for Airbnb Experiences Denver. And he personally guides weekly and monthly classes through Samadhi Yoga and other studios.
Myster Blu also works privately with many high profile/high performing clients, and sports teams.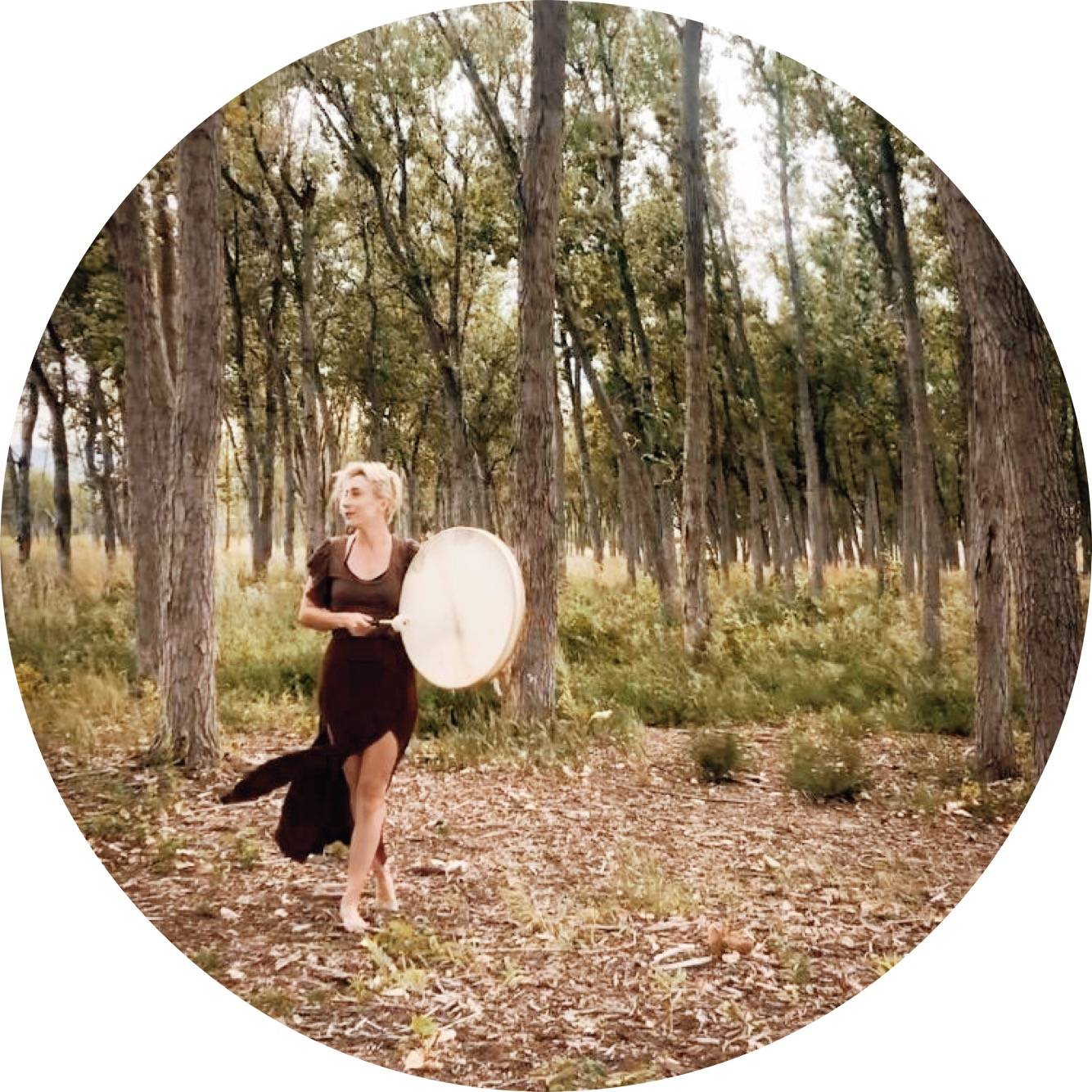 I am Erin owner and operator of Ethereal Cultivation. I work with sound, vibrations and frequencies in order to support you in consciously experiencing body/mind coherence and full inner alignment. I offer space to shift into altered states where we are more easily able to interact with and understand our subtle energy bodies. When we come together, we create a intricate supportive, expansive field of coherent expression that allows each of us to tap into dimensions, energies, and abilities that would otherwise be more difficult to access. By doing so, we are training our systems to embody new frequencies which carry the potential to enhance our lives and shift the collective as we know it. It is my pleasure to tap into these frequencies and bring them forward to be explored by you through sound.
https://www.instagram.com/etherealcultivation/
https://www.facebook.com/EtherealCultivation/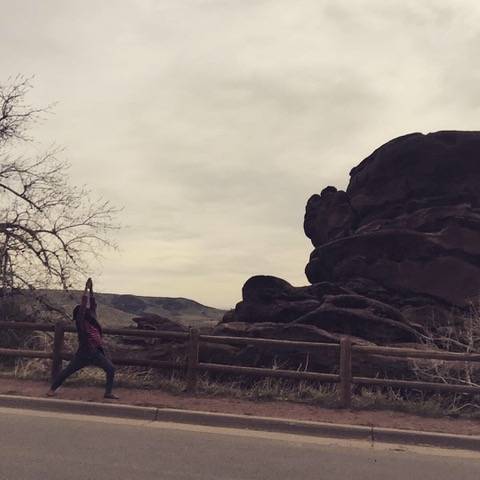 Natasha Chaoua is the founder and owner of Dubwise Yoga Denver, as well as a graduate and member-owner of Satya Yoga Cooperative, Colorado's first 200 hour yoga teacher training program for people of color, and the nations first POC member-owned yoga cooperative. Natasha is a certified Hatha yoga instructor and registered with Yoga Alliance. She creates spaces that encourage self-healing through journaling and yoga practices that initiates personal growth with accessible, trauma-conscious yoga.
Natasha currently holds three offerings for the community:
~ Yoga and Journaling for POC, a Facebook group and safe space where she shares 30min yoga videos to practice alongside each week with journaling prompts. The prompts that she's created opens space for intentional discussions around issues that have impacted our lives and continue to influence our personal practices.
~ Rise. Root. Release, an early morning all-levels yoga practice that brings awareness to the breath and finishes with meditation.
~ CONSCIOUS Sessions, a quarterly music and yoga series featuring DJs and Sound Systems. Tea and light refreshments are served afterwards celebrating yoga and community.
~ Community Yoga, a collaboration between Dubwise Yoga Denver, Satya Yoga Cooperative and Gypsy House Cafe offering WEEKLY donation based classes to the community...alongside a strong cup of coffee!

Lokah Samastah Sukhino Bhavantu
"May all beings be happy and free, and may the thoughts, words and actions of my own life contribute in some way to that happiness and to that freedom for all."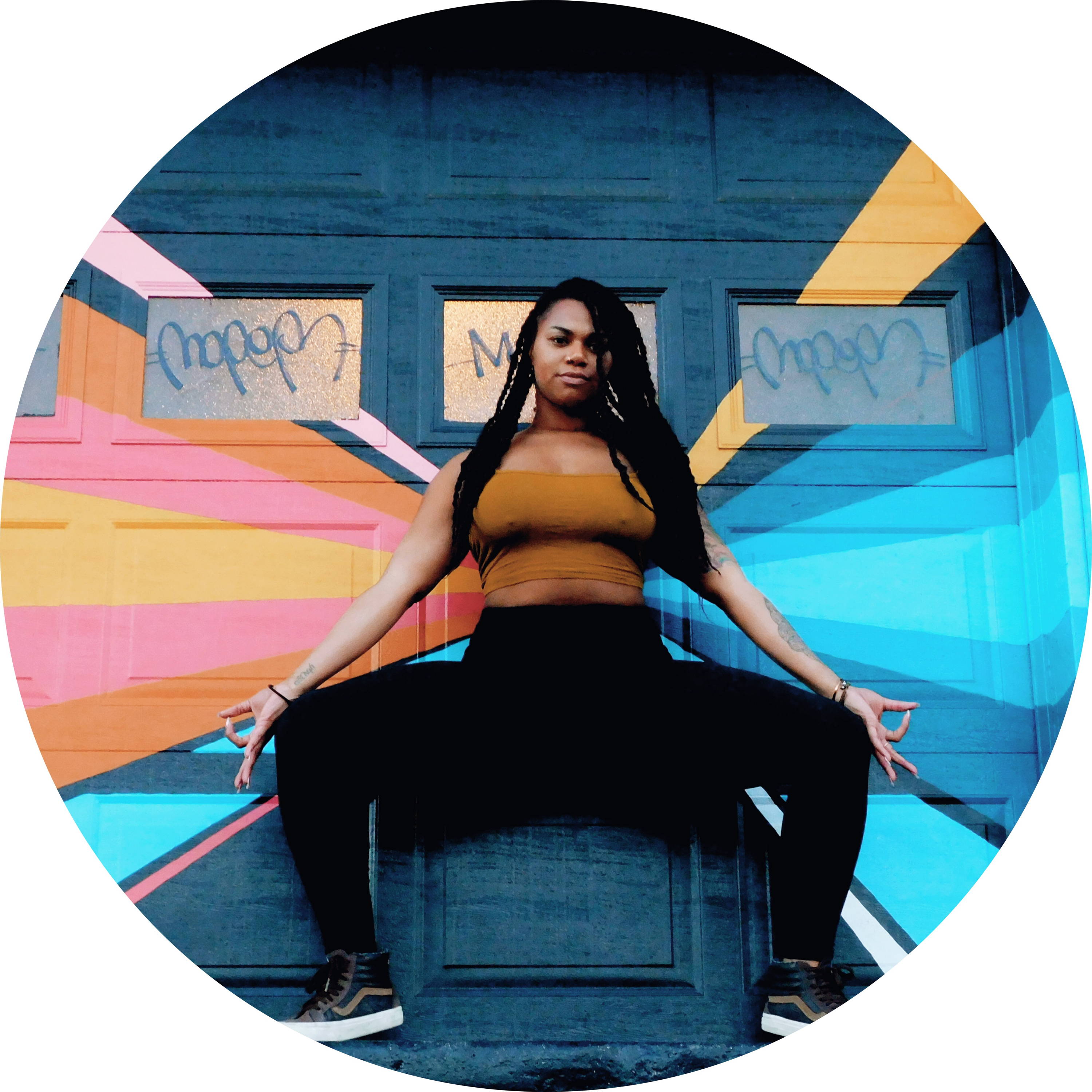 Jalisa considers her yoga practice yoga for your soul. By combining an Erykah Badu-esque neo soul vibe, melanin, and the need for space to love on yourself, Soulflower Denver, Jalisa's community based yoga brand was born.While pursuing her graduate degree in social work , Jalisa had the opportunity to become a certified yoga instructor in 2016. She then began teaching trauma-informed yoga to victims of crime in the city of Denver. As a trained psychotherapist, she combines somatic therapy skills with her passion for yogic thought.Jalisa approaches yoga in a uniquely authentic and human way in hopes to create a "safe space" for clients to indulge in all of the magic they hold.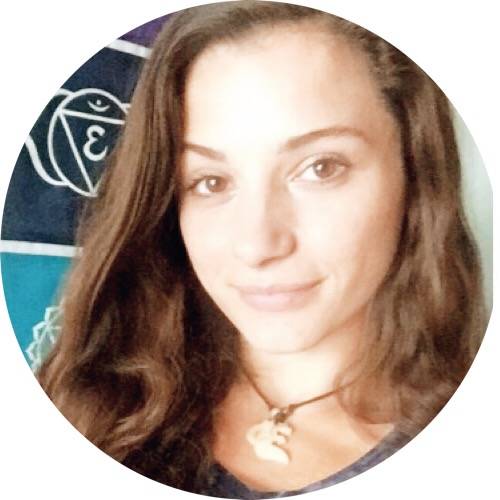 Yomassage was founded on the belief that everyone deserves access to therapeutic touch. In order to make this happen, we created a modality in which clients can receive touch in a small group setting. In addition to offering massage at an accessible rate, Yomassage classes appeal to more people because they are fully clothed and offered in a safe environment.
The "Yo" in Yomassage is based on the principles of yoga: focus on the breath (pranayama) and the yogic philosophy of looking within. The combination of touch, gentle stretch, and mindfulness provide an avenue for relaxation and healing.Yomassage Therapists are trained to make sure everyone feels comfortable and welcome throughout the entire class. When you walk in the room, you will be greeted with warm smiles. Your therapist will walk you through a series of comfortable and supported Yomassage positions that will be held for 5-10 minutes. While you are relaxing in these positions, your therapist will guide you through breathwork and mindfulness exercises as they walk around and massage you in each position. You will end the class having received a full body massage, and feeling a state of ultimate relaxation.
Yomassage classes are kept small so each client receives individual attention from their therapist. One therapist can serve up to 5 clients in a single session, and up to 10 clients if they have an assistant. Clients can expect a warm room with mood lighting and soft music. Everything will be provided for you, so there is no need to bring anything. Yomassage classes are suitable for all levels, no experience required.For more information and to book a class please follow linkhttps://www.studiotherapeutic.com/classes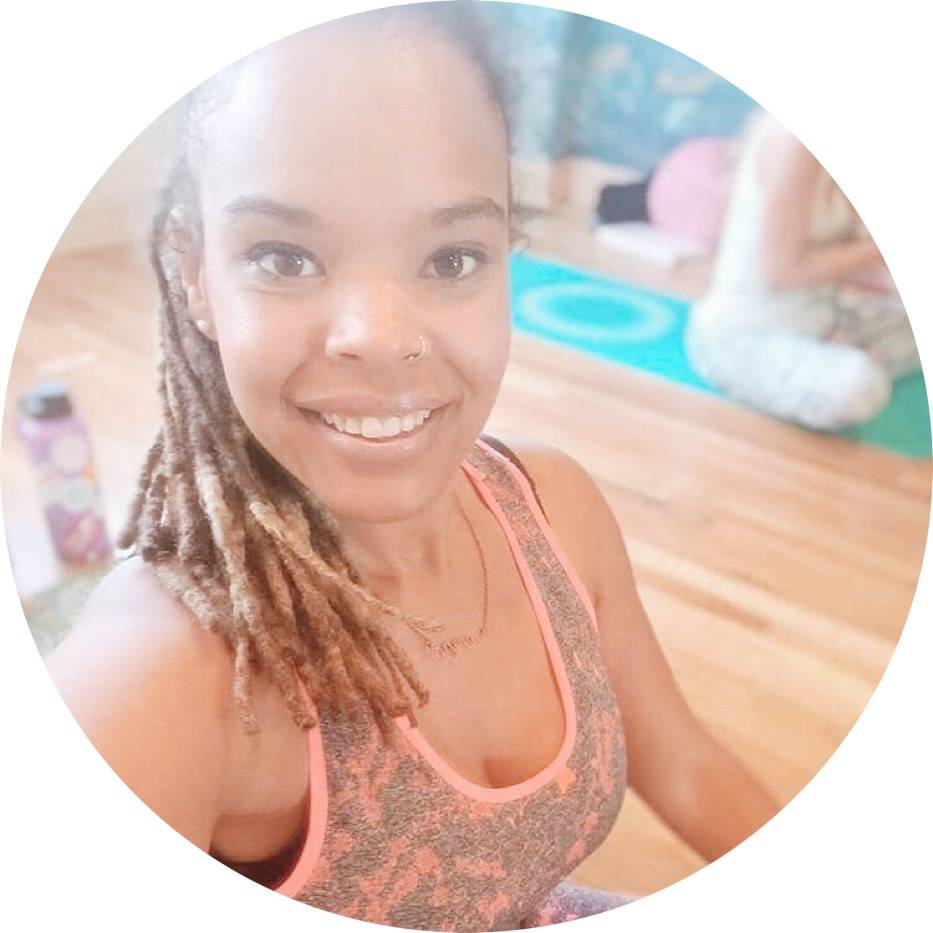 My name is Tiarra Troche A.k.A TT the yogi and you could say I have been practicing yoga all my life (but haven't we all). I have been actively practicing Vinyasa yoga for 5+ years. I am a 200 hr certified Yoga Teacher as well as a Level 2 Reiki Practitioner. Yoga has helped me find myself again and I am using these gifts to help HEAL the COMMUNITY. To ignite the light within each and every person. I teach a safe & effective class that helps kick the body into parasympathetic mode allowing for greater release and improved bodily functions. I also use meditation & breathing techniques to help balance emotions and calm the mind.. I aim to use the gift of Yoga to help uplift, empower, and heal the community through mindfulness, breathe work, asana, and lots of self love.my website: www.ThePowerofTr3.com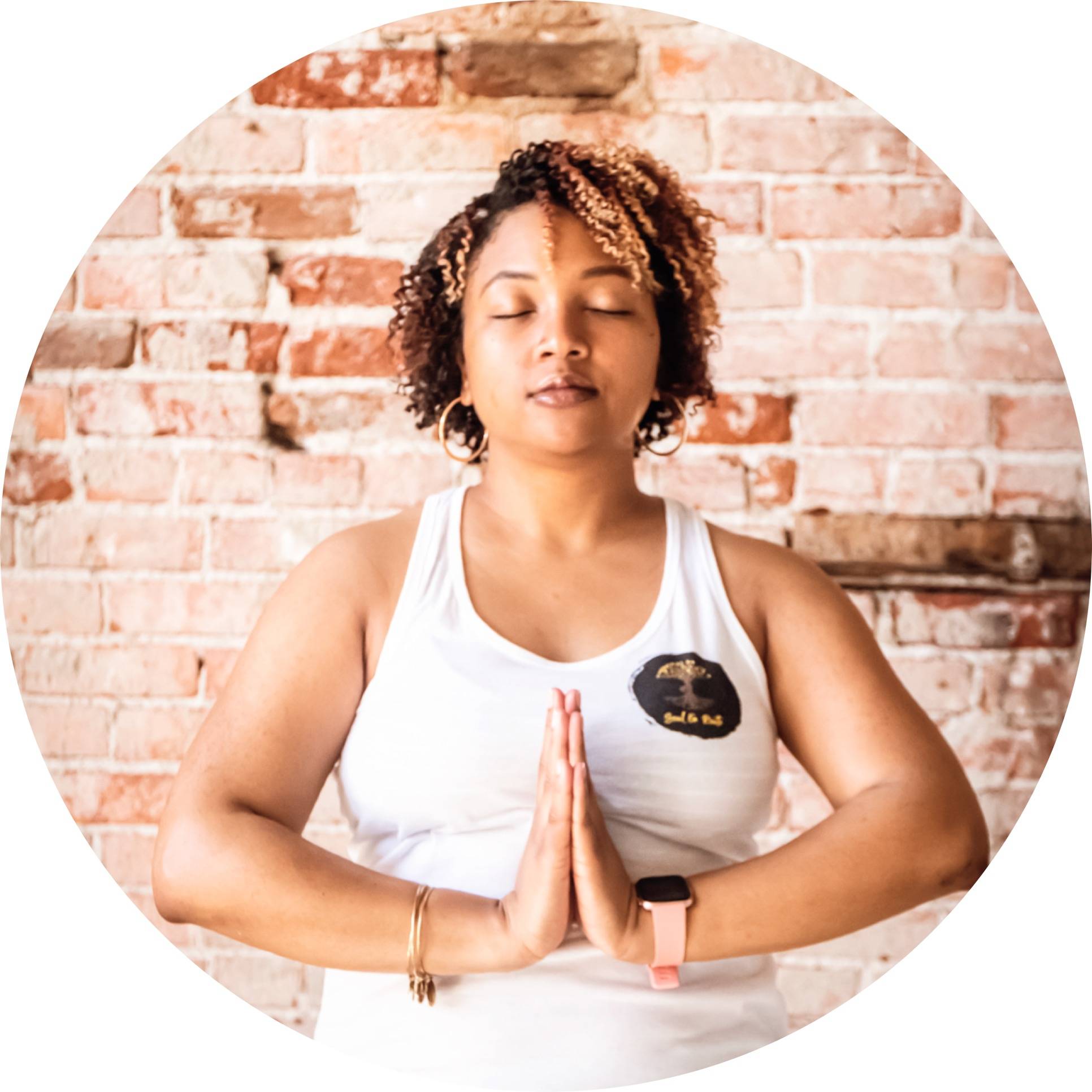 Sara found her soul journey with yoga in 2012 when she began participating in community-based classes. She noticed how free she felt from herself after each class and, as someone who battles with anxiety, yoga helped Sara to release. Despite the benefits she found from yoga, Sara noticed that when she entered westernized spaces of practice, she oftentimes felt invisible or isolated as she was often the only womyn of color. Passionate about social justice and creating space for POC, Sara decided that instead of "asking for a seat at the table, I will become my own damn table!"
Enter her yoga organization, Soul En Route Yoga (pronounced Soul On Root): A space where womyn* of color can focus on the within, release, and find nourishment for their soul, mind, body, and well-being.
As a certified 200 hour yoga instructor, Sara brings yoga to communities of color. Her style is vinyasa flow (breath to movement) themed with Neo-Soul/R&B music that focuses on the intersections of body, mind, spirit, and the environment which we are in. Her classes are described as accessible, inclusive, warm and inviting and are suitable for all body types, and ability levels.
*womyn: to resist the binary and honor the many ways we show up. This includes all sexualities, genders, gender non-conforming and trans folx too.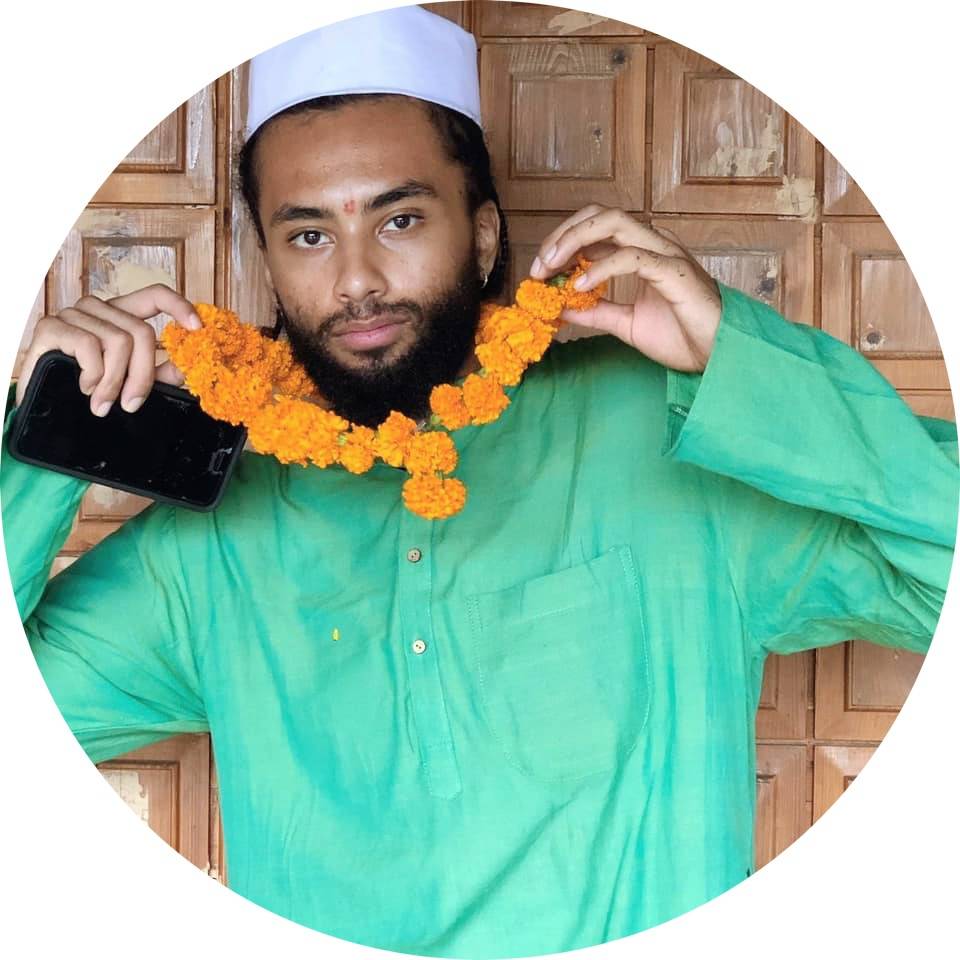 Christian JI started his yoga journey in Jr High while playing sports. He found that the breath work and stretching helped him to avoid injuries and to mend quickly when he did get injured.
After High School and working for a couple of years in odd jobs, Christian decided to go to India to study yoga and meditation. In 2019 Christian travel to Rishikesh India where he spent three months immersed in the teachings of Yoga and Meditation. After his training Christian proudly received his 500 YTT certification and a unforgettable experience.
Christian returned home to Denver and is continuing his yoga journey as a Teacher and a Reiki Practitioner. At the age of 21, Christian is excited to see where this journey will lead him.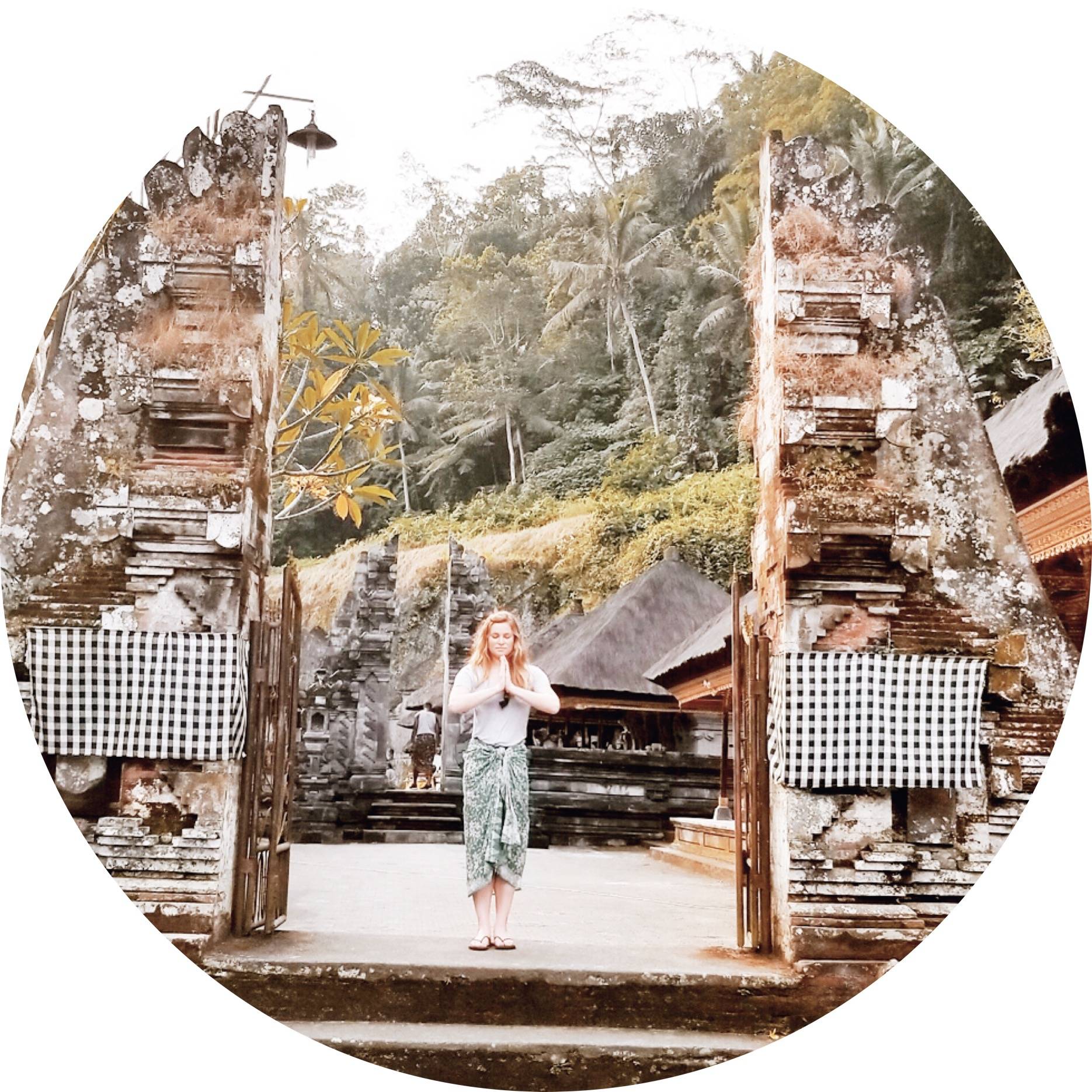 Kim was initially drawn to yoga during her earlier years as a ballet dancer as a way to cross train and recover from injuries, but it wasn't until several years later that she soon discovered there was so much more to yoga than just a good workout and laying in savasana at the end of class. She found yoga as a healthy outlet to reduce stress and anxiety and really started to discover what it meant to "go inward" and discover the quiet of the inner self. Yoga has allowed her to embrace letting go of things that do not serve oneself and to have an open mind and work towards manifesting the path and life you want. Having experienced such a dramatic shift during her yoga practice, Kim wanted to share this experience with others and completed her 200 hour yoga teacher training with Brett Larkin in summer of 2018. Her classes are upbeat and challenging, but also with a focus on meditation, breathwork and trying to quiet the inner "monkey mind" that we all experience on a daily basis. She wants to be able to have her students experience the calm sense they feel at the end of yoga class all throughout their day and to be able to have the skills to tap into this on their own when needed. As both a student and a teacher, Kim continues to grow her daily yoga practice and to pass along her knowledge to others. She will also be continuing her yoga teacher education with the start of her 300 hour certification in September 2019.